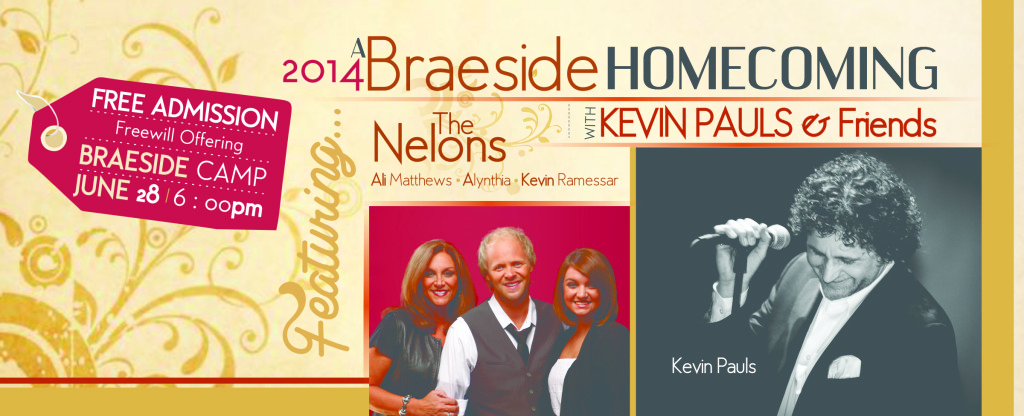 Kevin Pauls has long been a fixture in the Canadian Christian music world, traveling as a solo artist and also with Tenore', a male trio featuring three powerful tenors that tour across Canada with an engaging Christmas program. Kevin has won awards for his pop-Gospel vocals and won hearts of audiences with his mix of Country, Gospel, Southern and Contemporary solo presentations.
This year, Keven Pauls is bringing his friends, The Nelons, to join him in a special series of concert events in Canada and the United States. The Nelons are well known for their incredible vocals and harmonies, songs that ignite the soul and a reputation for excellence that has lasted several decades. Kelly Nelon Clark is joined by her husband Jason and daughter Amber in this award-winning trio, and present such standards as "Oh For A Thousand Tongues" and "More Than Wonderful," as well as hymns from their A Cappella album and newer hits such as "Excuse Me, Are You Jesus?"
The very first Kevin Pauls concert with The Nelons, billed as The 2014 Braeside Homecoming, is being held at the Braeside Pentecostal Assemblies Camp, near Paris, Ontario, on June 28. Kevin is thrilled to present this worship experience and we recently chatted about his new venture.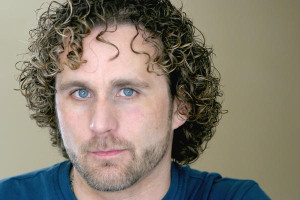 LW: Please tell us how the idea for the tour came about.
KP: I have always wanted to do an event at Braeside and the idea of having my "friends" with me was a natural one. I started The Spirit of Christmas with Kevin Pauls and Friends last year and we are starting to brand my events like that. I am so excited to have friends with me that can really make it a variety show and have a "Gaither-style" show. Bill Gaither has always brought friends to his concert and I think he has had some success with that concept! (laughs).
LW: How many places do you have booked already? Is this just in Canada?
KP: This is the first one right now, but we are planning a major national tour that will head down to the USA. We are just planning that now.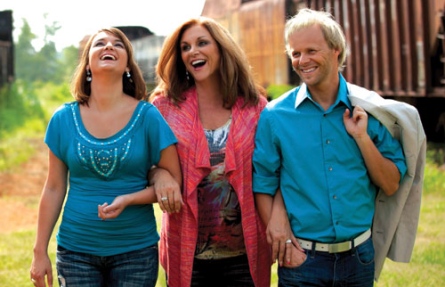 LW: Are you having other groups besides The Nelons?
KP: I will have at least one other artist and we are planning on having a worship/inspirational artist. We really want a variety of music the entire church can embrace!
LW: Why did you decide to pick The Nelons to join you?
KP: It's funny; social media allowed me to connect with Kelly Nelon. We knew each other but had never sung together and they are the type of group that is crossing genres! Â I don't want to be just one style and the Nelons can flow with that as well!
LW: What are some of the other projects you are working on right now?
KP: I have two brand new CD's coming out this spring: All About Love and For The Church, Volume 1.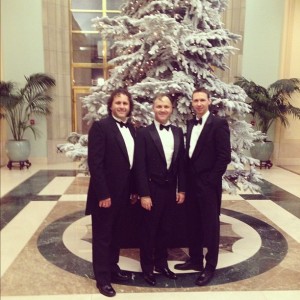 All About Love is a little more pop/rock with some country, worship and southern all wrapped up together! Â This is my best CD by far!
For the Church Vol 1. Is a duet CD introducing a new singer, Alynthia. A worshipper at heart, her voice is intoxicating! Â She has a beautiful spirit as she sings. Â We did this piano/vocal CD, similar to my Simple CD, with some beautiful renditions of classic songs.
These CD's release this June online. Watch www.kevinpauls.com for details.
LW: What are some of the recent highlights of your career? What have been some of the challenges?
KP: Highlights: establishing the new Kevin Pauls and Friends brand. This last Christmas, Country star Michelle Wright joined me for my Christmas show! Â That was amazing.
Also, Bill Gaither asking me to join him on stage "impromptu" at Queensway during a Homecoming event! Â And of course, singing with Tenore and orchestras across the country!
Some of the challenges? Well, finances are always a challenge in this country. It's getting better but it's still a grind to do this for a living in Canada. Touring is expensive but I wouldn't change a thing!!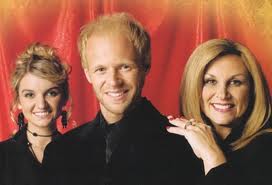 LW: Share with us some of the cool God-things that have happened in your life over the recent past.
KP: I don't think there is enough space to write it all down. I will say this: after over 25 years of doing this, there are still a lot of cool things happening. More doors opening now than ever before! All I can tell you is: Hold on; this ride is going to be amazing!
LW: What are some of goals that you'd like to share for the next year?
KP: Touring with one of my vocal heroes (I can't say who, but I will reveal him soon!). My national Christmas tour launching this year! Also, I'm working on a tour in South Korea, and a US tour.
LW: What is one thing on your bucket list for 2015?
KP: I want to release my music officially in the UK and Europe.
Be watching for more concerts with Kevin Pauls And Friends across Canada and the United States in the next weeks and months to come. Support the spread of Christian music and those that give their lives to share with others the love of Jesus through music!
 
Be sure to find out more about Kevin Pauls and the Nelons.
Kevin Pauls: www.kevinpauls.com
The Nelons: http://kellynelon.com/
Questions? Comments? Email Lorraine at sgmradio.lorrainewalker@gmail.com
By Lorraine Walker