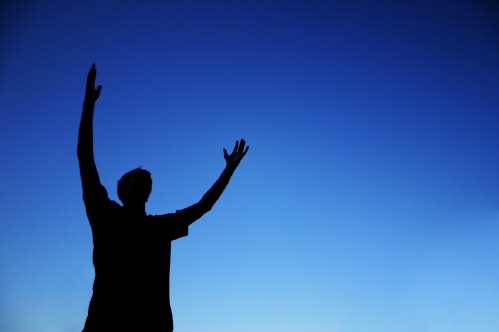 This month I have chosen to do a devotion on challenges, taken from 2 Chronicles 20: 13-30 (NKJV, selected verses): "…Thus says the Lord to you: 'Do not be afraid nor dismayed because of this great multitude, for the battle is not yours, but God's… You will not need to fight in this battle. Position yourselves, stand still and see the salvation of the Lord, who is with you, O Judah and Jerusalem!' Do not fear or be dismayed; tomorrow go out against them, for the Lord is with you."… And Jehoshaphat bowed his head with his face to the ground, and all Judah and the inhabitants of Jerusalem bowed before the Lord, worshiping the Lord. Then the Levites of the children of the Kohathites and of the children of the Korahites stood up to praise the Lord God of Israel with voices loud and high… And when he had consulted with the people, he appointed those who should sing to the Lord, and who should praise the beauty of holiness, as they went out before the army and were saying: "Praise the Lord, For His mercy endures forever."
Jehoshaphat, king of Judah, was getting ready for a battle against Moab and Ammon and was promised that God's people would be victorious without having to fight (v.17).
Before they went out they worshipped and praised the Lord.
And as they came to the valley of Tekoa, Jehoshaphat appointed singers to praise the Lord…for His mercy endures forever…(v.21).
By singing praises (v.22) it says the Lord set an ambush against their enemies, so that when Judah arrived, their enemies were destroyed.
Now, I know it's hard to sing praises when you're going through a battle, struggle, or a challenge of some sort. But try singing a hymn, your favorite gospel song or listen to something that will uplift you and, most of all, give God praise.
See His power move for you in ways you haven't seen and become victorious through Him.
 
Blessings,
Stephen Widener