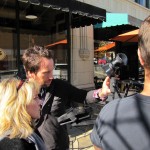 If a picture is worth a thousand words, then what is a music video worth?  Music is powerful in and of itself, but add life changing lyrics along with heart stirring images and there you'll have an influential tool. Singer/Songwriter/Musician, Channing Eleton is releasing a wonderful new concept video that is sure to challenge us all to nurture the two most important things in life: Our relationship with Jesus Christ and our relationship with our families.
It was a blessing to get a behind-the-scenes look into the making of this music video!   Honestly, I had no idea how much work is involved. Before the work ever began, Kim White and her crew from Viewfinders, Inc, along with Channing and Channing's father gathered for a time of prayer asking for God's help for the task ahead.
I was amazed at how long the process took and how the smallest details were attended to.  Even Channing's Aunt was on stand-by with a dust rag and a bottle of furniture polish ready to wipe away every single fingerprint on Channing's gorgeous black grand piano. As a proud father, Earl Eleton kept the coffee going for the crew and took many pictures throughout the process.
Kim White and her crew came organized and prepared.  "I enjoy working with Kim," Channing says, "We've been friends a long time."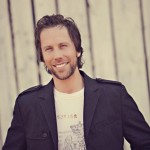 "A couple years ago, I learned she was moving more into the area of producing concept videos and I had been wanting to do one for quite a while. When the time came for me to go through with it, I contacted her, told her what I had in mind for the song, "Up On This Ridge."  She brought her crew down to North Georgia and just did an amazing job shooting what we needed and putting things together where it made sense!  So, when it came time to do a second video, it was only natural for me to call her back to direct and produce the new one. Her son Jacob does an amazing job of editing and putting things together in post-production. They're just a great company and great to work with."
Although music videos typically run short as far as length goes, I was surprised to see just how long of a process it is to make one.  "My new video is a four minute song that took two full days of shooting! There's a lot that goes into it, that's for sure!  It's funny how visual we are and how images have to continuously change or we get bored. It really takes quite a few different shots, different angles and different locations to keep it interesting," Channing explains.
Channing has several reasons for wanting to have his own music videos, "Mainly to show this whole other artistic side of me and to let folks know what I'm doing these days. It also showcases some of the songs I've written," Channing says.
"Another reason is the lyrics, with a visual, helps to really get the message of the song across to the listener," he explains.
The Music Video to "Days" is quite different from Eleton's first video.  Channing explains, "Upon This Ridge" is a fun, feel-good song. The subject matter is prayer, but the music has a catchy bluegrass/celtic feel to it.  It just makes you happy and want to sing along."
"'Days,' however," he continues, "is more message-focused.  I also wanted to get back to the piano.  In the first video, I stood up and played the accordion. In, 'Days', I knew I wanted to get back to the piano and tell the story. And of course, that story is about those things that really matter at the end of the day."
Kim White offers, "'Days' is one of those songs that reminds us not to lose sight of what's important. So directing the video was simply translating those words into enchanting pictures that everyone can relate to.  Channing is not only a great storyteller, but an unbelievably talented musician, so we had all the elements for an extraordinary piece!"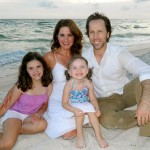 I completely agree with Kim. The music video for "Days" is really great. The footage includes shots in the city as well as shots inside the studio. The storyline is heartwarming, the music is incredible! And I must say, Channing looks "hip" too- thanks to his beautiful wife, Christina who helped coordinate his outfits. The sweet little girl actress in the video is bound to melt hearts.  The music video to "Days" will surely make you smile and challenge you to make the most of everyone one of these days!
Thank you to Channing Eleton for allowing me to experience the making of this video! We're praying for God to use this tool of a music video in a mighty way for His glory!
For more information on Channing Eleton's ministry, visit: http://channingeleton.com/.
For more information on Kim White and Viewfinders Inc, visit: http://www.viewfinderstv.com/about.html.
Watch Music Video "Days" Here!  http://youtu.be/CQsaJoqQJIw
Feature first published in SGNScoops January 2013 issue. Download the whole magazine for free here:Â http://www.sgnscoops.com/2013/01/10/january-2013-edition-of-sgnscoops-magazine/