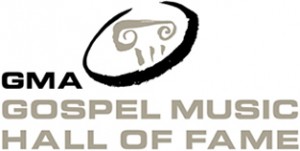 NASHVILLE, Tenn. – May 10, 2012 – The GMA Foundation (GMAF) has announced that it will induct Aretha Franklin, Ricky Skaggs, Dallas Holm, The Hoppers, Love Song and Rex Humbard into the GMA Gospel Music Hall of Fame.
"The diverse talents represented in this years class of inductees have impacted millions of people around the world. It is an honor to induct these individuals" said Charles Dorris, Chairman, GMA Foundation.
The GMA Foundation (GMAF) will induct the honorees into the GMA Gospel Music Hall of Fame on Tuesday, August 14, 2012 at Trinity Music City Auditorium in Hendersonville, TN at 6:00 PM. Admission is free to the public.
The GMA Gospel Music Hall of Fame, established in 1971, has inducted more than 150 members since its inception. Previous inductees include Johnny Cash, DeGarmo & Key, Dolly Parton, Elvis Presley, Mahalia Jackson, Amy Grant, the Statler Brothers, the Winans, the Blind Boys of Alabama, Andrae Crouch, Sandi Patty, Bill & Gloria Gaither, Andrae Crouch & the Disciples, Vestal Goodman, Tennessee Ernie Ford, Shirley Caesar, The Oak Ridge Boys, the Blackwood Brothers, Petra, Bill and Gloria Gaither, the Happy Goodman Family, Larry Norman, George Beverly Shea, Albertina Walker, Pat Boone, Dottie Rambo, Evie, Larry Norman, Richard Smallwood, Jake Hess, The Lewis Family, Cliff Barrows, Thomas A. Dorsey, the Cathedral Quartet, the Fairfield Four, Billy Graham and the Jordanaires. The GMAF is dedicated to fostering an appreciation of the historical development of gospel music and its impact on our culture by collecting, preserving, exhibiting and interpreting its collections for a global audience, as well as honoring those who have made outstanding contributions to gospel music. A full list of GMA Gospel Music Hall of Fame Inductees is available at gmahalloffame.org web site here.
ABOUT THE INDUCTEES:


ARETHA FRANKLIN
Although born in soul's capitol city, Memphis. The Franklin family soon moved to Detroit, MI, where her father, Baptist minister Reverend C. L. Franklin, soon became one of the most revered public figures in black America. During her late preteens, Franklin was regularly singing solo numbers in her father's New Bethel Baptist Church. She grew up with local and national celebrities visiting in her family home, including gospel greats Albertina Walker and her group The Caravans, Mahalia Jackson and Clara Ward, three women who played a pivotal role in her vocal development.
In 1972, she released the gospel album Amazing Grace. The album eventually became her biggest-selling release ever, selling over two million copies and becoming the best-selling gospel album of all time. In 1987 she again returned to her gospel roots with the album, One Lord, One Faith, One Baptism, which though it did not repeat the success of Amazing Grace despite a powerful rendition of "Oh Happy Day", featuring Mavis Staples, but did reach the Top 10 of Billboard's gospel chart.
Rolling Stone magazine ranked her atop its list of The Greatest Singers of All Time as well as the ninth greatest artist of all time. She has won 18 competitive Grammys and two honorary Grammys. She has 20 #1 singles on the Billboard R&B Singles Chart and two #1 hits on the Billboard Hot 100: "Respect" (1967) and "I Knew You Were Waiting (For Me)" (1987), Since 1961, she has scored a total of 45 Top 40 hits on the Billboard Hot 100. She also has the most million-selling singles of any female artist. Between 1967 and 1982 she had 10 #1 R&B albums—more than any other female artist. In 1987, Aretha became the first female artist to be inducted into the Rock and Roll Hall of Fame. She was the only featured singer at the 2009 Presidential Inauguration.
DALLAS HOLM
Dallas has earned his influence in today's Christian music throughout more than 40 years of writing, singing and ministry in some 4,000 concerts in every state in the USA as well as many countries abroad.  His 38 recordings have garnered gold records, multiple Dove awards, Grammy nominations, number one songs, and countless accolades.
Artists such as Steven Curtis Chapman, Twila Paris and Greg Long of Avalon all make reference to Holm's significant impact on their lives and ministries.  Holm can be seen on several of the Bill Gaither Homecoming videos.  On one video Gaither introduces Dallas by saying, "This is one of the nicest guys in our entire industry."  This broad appeal and respect by peers has undoubtedly been one of the reasons for Holm's amazing longevity and relevance. They became the first Contemporary Christian band to receive an RIAA certified Gold Album for Dallas Holm and Praise LIVE.
THE HOPPERS
Multi-award winning family group The Hoppers have been singing to global audiences for over 55 years with appearances ranging from presidential religious inaugural ceremonies and New York's Carnegie Hall to singing conventions and church platforms.  They have performed throughout the United States as well as in Israel, Europe and Africa. Their unique blend of harmonies and song choices have created a legacy of musical excellence embraced by leading pastors and event organizers. Known as America's Favorite Family of Gospel Music, they are favorites on the Gaither Homecoming videos and tours, and their recordings frequently land at the top of the BILLBOARD sales charts and The Singing News radio charts.
Comprised today of family members Claude & Connie, son Dean and his wife, Kim, and son Mike Hopper, The Hoppers were formed in 1957 in the rural-farm town of Madison, NC, and have grown continuously for decades, touching countless lives around the world. A cancer survivor, Connie has been honored with the prestigious Marvin Norcross Award, in addition to numerous industry and fan honors; and she has been inducted into the Southern Gospel Music Hall of Fame. Sons Dean and Mike have continued the family legacy with their musical talents and business abilities; and Kim, Dean's wife, hails from her own nationally acclaimed musical family, The Greenes. She is noted for the excitement she brings to any live performance, and her unmistakable, rafter-ringing soprano vocals have taken The Hoppers to new heights for many years.
REX HUMBARD
In 1932, Rex Humbard did his first radio program on KTHS Radio, Hot Springs, Arkansas; at the age of 13. His father, Alpha Rex Emanuel Humbard, ran an orphanage and church in downtown Hot Springs. In the midst of the Great Depression, church attendance was poor and offerings for the orphanage suffered greatly. Rex did his radio program every week, singing, playing his guitar and telling the listeners about his father's church. One year later the seats were full to capacity and the orphans had a new lease on life. From that time forward, Rex Humbard realized the power of the media and the importance of the "life changing" message contained in gospel music.
From 1945 through 1952 (during the war years), Rex and his wife, Maude Aimee, traveled to every section of the USA and Canada conducting tent crusade meetings. In each of these cities they purchased radio time and appeared daily singing gospel music and promoting the tent crusades. In 1949, Rex did his first TV show in Indianapolis, Indiana on the local CBS station. Once again, gospel music was the center piece of the program.
The Rex Humbard Ministry program ran from 1952 to 1985. In the early 1970's, Time Magazine did a feature story on Rex Humbard and coined the phrase "tele-evangelist" to describe Rex. In 1999, Rex was named as "one of the 25 shapers of the 20th century" by US News and World Report because of his visionary use of the media to promote his message of hope, love and salvation. One of the most vital parts of his ministry was gospel music.
LOVE SONG
In the early 70's, during the beginnings of what became known as the "Jesus Movement," a group of young, longhaired, "hippie" musicians called LOVE SONG began to use their music to express their newfound faith in Jesus Christ. A mixture of rock and pop, LOVE SONG's music was entirely new and unique for the Christian music world.
The music was fresh, sometimes radical, and yet truly inspirational for a generation of young people searching for truth. It helped blaze the path for what we know today as Contemporary Christian Music. They flourished amidst the swirl of national media attention from top record labels and interviews with magazines including ROLLING STONE. God used them in a powerful way to bring many people to Himself. "In a world of imitators, Love Song has been an originator, the first domino that started the others going"
RICKY SKAGGS
Fourteen-time Grammy Award winner and two-time Dove Awards winner, Ricky Skaggs, is affectionately known as one of bluegrass music's most recognized ambassadors. Singing comes naturally to Skaggs, and singing Gospel songs even more so.  At the tender age of 3, he began by harmonizing with his mother as she sang Gospel songs.  He began to perform in his church, singing with his parents there.  His illustrious path to stardom has always included Gospel songs, as he loves to sing about Jesus and His love for all of us.
From there, Skaggs went on to put his own stamp on the mainstream country and bluegrass formats, resulting in twelve #1 hits, eight Country Music Association Awards and eight Academy of Country Music Awards. 1997 marked Ricky Skaggs' triumphant return to bluegrass and the establishment of his own Skaggs Family Records label, which has gone on to break new sales records in the genre. Now in his 40th year as a professional musician, he continues to record and tour with his band Kentucky Thunder as one of music's most sought after live performers.
# # #