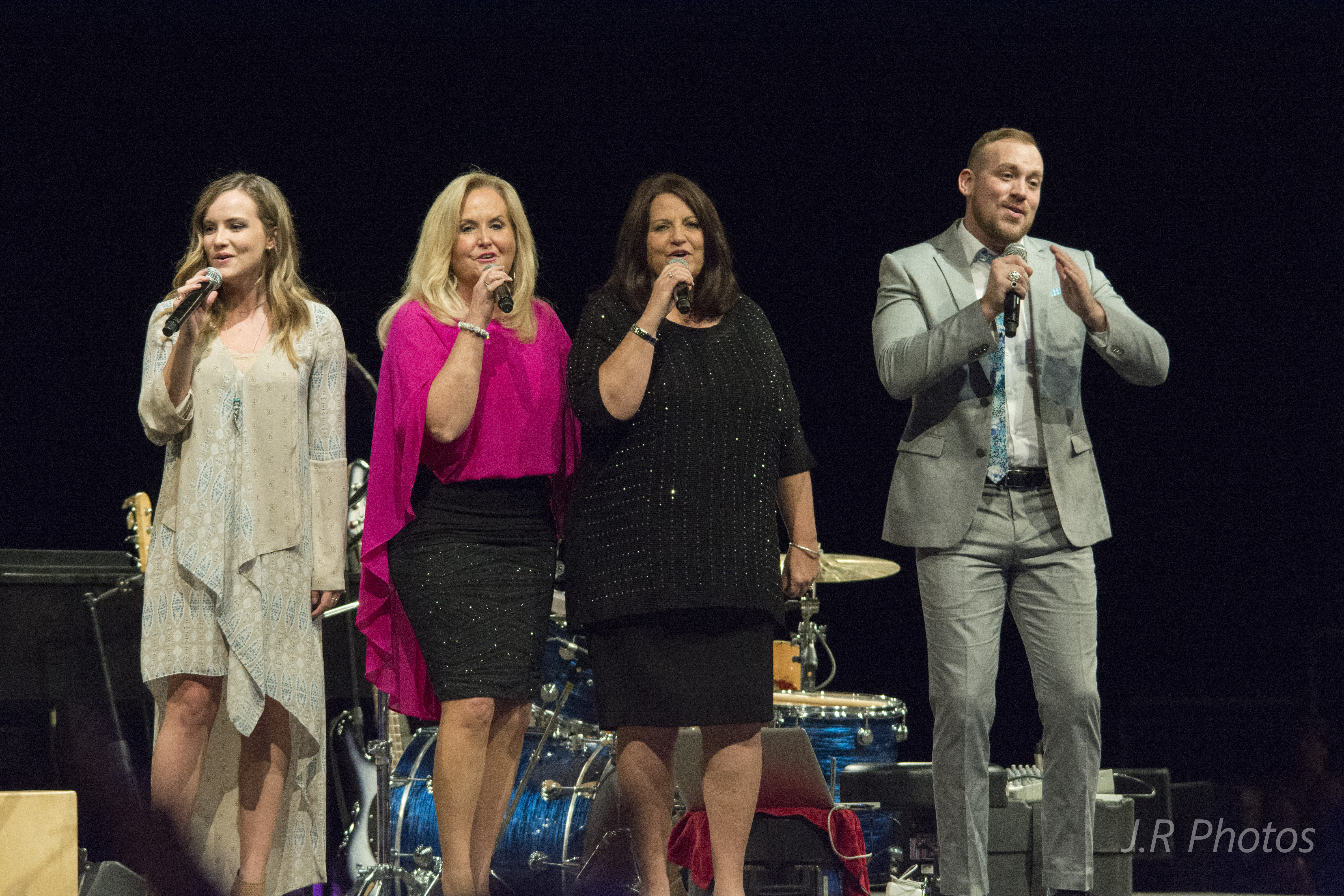 The Great Western Fan Festival … is Coming
Gospel fans from across the United States and Canada, as well as several foreign countries, will soon be making their way by plane, boat, car, camper and tour bus to Visalia, Cali., for the annual gospelpalooza gathering called the Great Western Gospel Music Fan Festival, from May 2-5.
More than 8,000 music lovers have come to adore this extraordinary event, designed especially for those who enjoy first-class gospel music. Several award-winning artists will be present with their special brand of excellence, which promises to make these days a celebration.
Internationally-known groups will be appearing, such as the Collingsworth Family, the Hoppers, Greater Vision, Triumphant Quartet, Legacy Five, Liberty, and 2017 Solo Artist of the Year Joseph Habedank, along with Gospel Music Association Hall of Fame songwriter Ronny Hinson.
This event will be a historic musical gala in every way.
We are also excited to announce our special guest, Dr. David Jeremiah, will be returning this year to the Fan Festival.
It all begins on Wednesday, May 2, at 11 a.m. The fourth annual Hopper Heritage Foundation Golf Classic will be held at the Valley Oaks Golf Course in Visalia. To sign up or for more information, call Rich Trimmer at 602-448- 6995.
On Thursday, Friday and Saturday evenings, the air will be filled with several hours of jubilant gospel singing.
During the daytime on Friday and Saturday, the excellence will continue as we present California's finest groups in multiple showcases, and person-to-person moments with selected artists.
Visalia has always been a red-carpet city for this event, and this year will be no exception.
Because this is the only event of its kind on the West Coast, the great Western Fan Festival has proven to be the perfect blend of classic gospel music combined with familiar toe-tappin' melodies that everyone wI'll enjoy.
Fans are advised to purchase tickets while there's still time.
For more information, call 1-800-
965-9324 or visit www.fanfestivals.com.
Photos courtesy of JR Photos (Jefferson Russell) Used by permission.