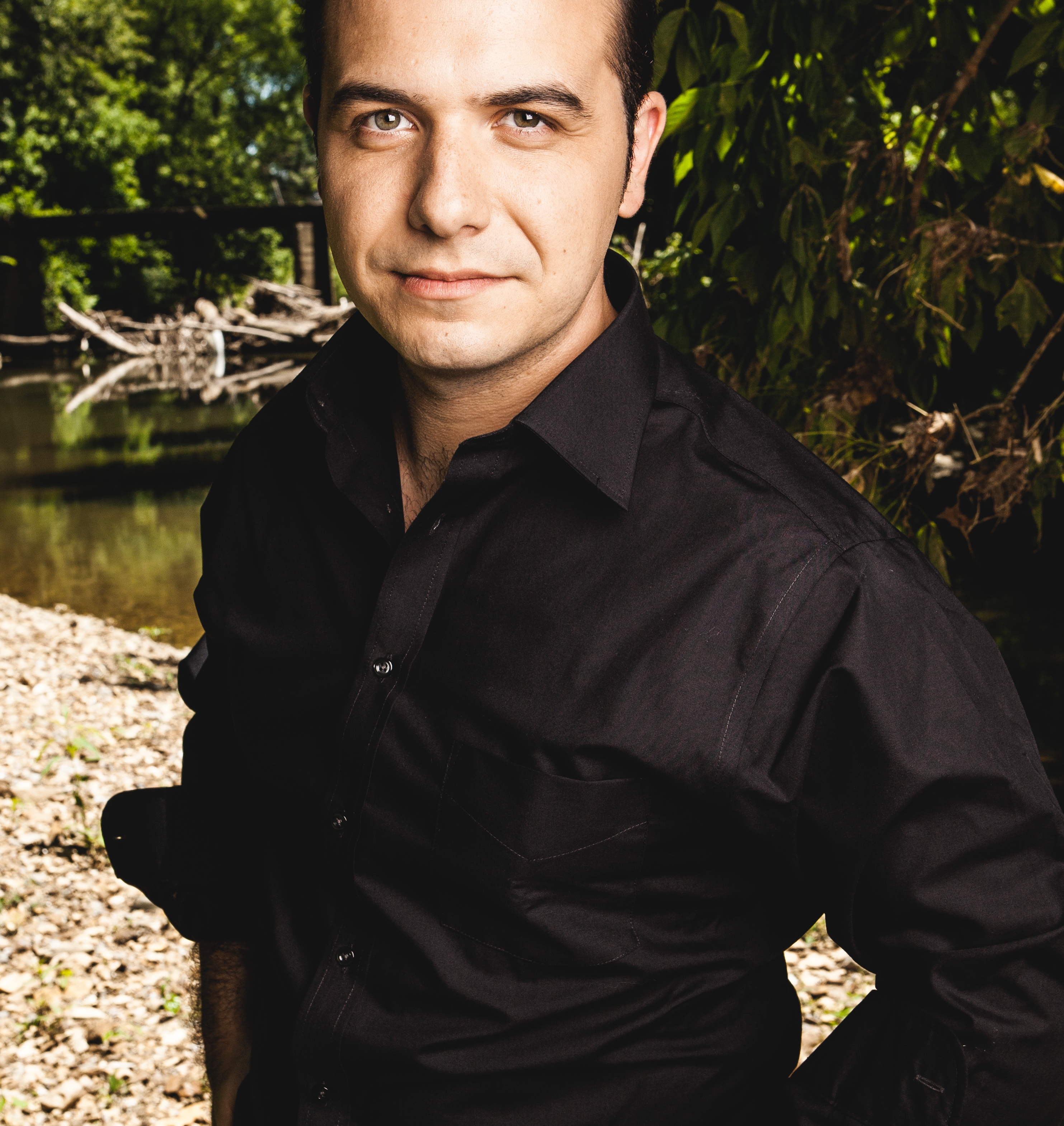 Kevin Mills: Hurricane Sandy and Other Storms
By Lorraine Walker
Kevin Mills is a singer and songwriter based in Virginia Beach, Virginia. At the end of October this past year, he and his wife Amanda found themselves in the projected path of
Hurricane Sandy, one of the largest and most dangerous storms to hit the New England coast in years.
Kevin Mills has faced other storms in his life and as he faced Sandy, he knew that the Creator of the wind would protect him now as He had in times past.
Kevin Mills originally came from the Canadian west and has been in ministry for 15 years, although he began singing for his father at age eight. His parents were evangelists and Kevin himself was the associate pastor at the Prairie Community Church in Portage La Prairie,
Manitoba for a time. He and his wife Amanda moved to Virginia Beach two years ago.
This young, versatile artist has experienced personal storms that temporarily halted his singing career.
"My music ministry is just beginning again," explains Mills. "After a series of
personal challenges, I put music aside beginning in 2008. My mother was terminally ill and it was just my father and I there to care for her. She passed away in the spring of 2010 and by then
music had become a distant memory.
"Later in 2010, a dear friend in Maple Ridge, British Columbia, asked me to emcee an evening of Southern Gospel music in the spring of 2011. I readily agreed and ended up meeting David Staton of Song Garden there. He was then with the LeFevre Quartet. He asked me to contact him if I ever decided to do another CD.
"In May of 2011, both Amanda and I felt the Lord's blessing and favor to go forward with a new project."
David Staton of Song Garden Music Group, who currently travels with The Palmetto State Quartet, produced Kevin Mills' latest recording, "Travelin' Through."
Staton says, "Kevin has a voice and approach to his music that connects with people who love gospel and country music. With deep rich tones and musical style similar to artists like Josh Turner, Trace Adkins and Johnny Cash, Kevin is sure to be around for a long time."
Kevin Mills had a very positive experience at Song Garden during the recording of this CD.
"We had the best of the best musicians working on it. All the individuals working on the project were very modest, consequently I won't list names of who they work with, but it's safe to say that all of them work intimately with some of the biggest names in Country and Gospel."
Mills continues, "All the songs are very unique. One of my favorites is "Walk on the Water." It's a conversation that the devil is having with God. It's really a modern retelling of Job."
Mills, like many people, may have felt like Job when he was experiencing deep personal storms. However, he now appears to be on the other side of those challenges and is experiencing
a time of God's favor as he and his wife complete their schooling at Regent University. He is a sought-after voice-over artist as well. Kevin and Amanda do all this as well as performing at selected Gospel music concerts throughout the region, bringing a Country music flavor to their Gospel songs.
"Currently I play banjo as my main instrument – people love it and it always brings a smile to everyone's face. Also, Amanda is beginning to sing with me more. Because we've just
started again, we averaged about 12 concerts this year. But next year is already beginning to look busy."
The Mills' life sounds like a busy one, just as most people's lives were when Hurricane Sandy threatened the eastern seaboard of North America. Mills says that preparations included
the collection of an emergency kit.
"We bought lots of beans, Vienna sausages, and bottled water!"
Mills continues, "We've been through one major storm prior to Sandy. The biggest issue is to have non-perishable foods on hand and lots of water. It always pays to prepare, especially if the electricity goes out for extended periods. Buying a generator is definitely a must if a budget allows for it."
The Mills couple wasn't hit as badly as some others in the area. "We're about 20 minutes from the ocean, so the hurricane for us inland wasn't very bad at all," says Mills. "It felt more like a thunderstorm then anything. Our electricity only went out once for about two minutes.
"Businesses and houses along the coast had flooding and damage, but I think it's safe to say and assume that everyone here felt very, very fortunate that it wasn't any worse."
Mills says they went out to see what the damage was like in their area, but it could have been a lot worse. "It was
nothing even close to what New England has experienced."
"When we moved here we fully understood that hurricanes were just a part of life," Mills explains. "The biggest thing going for us is that we are far enough away to not be effected by storm-surges. Consequently it's just a matter of being prepared and then riding out the storm.
"Both Amanda and I feel very safe here and feel very fortunate and blessed to live in such a beautiful area."
In the aftermath of natural disasters, one common question people ask is, 'Why would God allow this to happen?"
Mills answers, "The opposite question is just as legitimate: why wouldn't He allow them? Many people asked me why God allowed my mother to pass away from such a horrible illness and at a young age. She was an incredible woman, a good woman.
"But sometimes it pays to look at it another way. God's wisdom and ways are infinitely higher than ours; the question is really whether I trust His wisdom when He allows bad things to
happen, sometimes to good people."
Personal storms affect everyone and each one reacts differently depending on their own personal preparations and past experiences. Mills says that many people are looking for a
response to the unending question of 'why'.
"Unfortunately there is no overarching formula that can be applied equally to all of life's storms and struggles," says Mills. "If there were we probably wouldn't need God. God is a relational God and the best thing we can do is take the time to foster that relationship.
"In North America, we have become blindingly busy and for many this has reduced their spiritual life to a series of formulas and actions, i.e. read this devotional, volunteer for this ministry, etc., rather then a relationship."
Kevin and Amanda Mills have survived the personal and environmental Hurricane Sandys in their life, and want to bring their message of hope and comfort to others going through life's challenges.
"Take time alone with God and foster this relationship equally in good times as in bad," says Kevin.
Getting to know the Maker of the wind and rain personally will help each one
successfully navigate the storms of life.
For more on Kevin and Amanda Mills:
http://www.kevinmills.net/