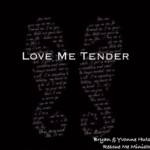 From B:
Intimacy. What does that word mean to you?
The very nature of the word means different things to different people. To some, it simply means "physical touch" or being close.
I googled the word; "Intimacy" and it says "close familiarity or friendship; closeness."
"the intimacy between a husband and wife".
So, what happens when you CAN'T be "physical" with your spouse?
To SOME men, physical intimacy is how they EXPRESS love to their wife.
As many as you know, Yvonne had major surgery last month. So, we are learning that situations like this CAN lead you to be more connected in other ways.
We ARE A TEAM. We have been since day 1 of our relationship. We are honest and transparent and with God as our foundation, there's nothing that we can't tackle..and conquer.
No, I didn't actually have the surgery, but I felt some of her pain. No, not her physical pain, but I felt her emotional pain.
She and I began some dialogue weeks BEFORE the surgery and we both shared our feelings.
When I learned how she felt, and what her fears were, I did my best to take it to heart and put ACTION behind it.
It's my job as her husband, to assure her that I'm committed to her and our marriage. Too many spouses' ONLY want to work at their marriage during the BETTER, and when the WORSE happens, they get bitter and stop trying.
Marriages WILL face "For Worse" moments. However, it's how you deal with those moments will determine the longevity and success of your relationship.
It's just like a muscle will grow stronger with resistance, so CAN your marriage.
Intimacy is MUCH more than "physical touch." Intimacy is ALSO being close emotionally and spiritually.
From Y:
The last 3 months in The Hutson House has been nothing we could have expected. Life has a way of doing that to all of us. We can get comfortable in our life and our marriage never expecting a crisis to blind side you in the blink of an eye. That's how it usually happens though, right?
For us, a routine OB/GYN visit threw us head first into the ditch. To be transparent, it knocked the wind right out of us. We had multiple appointments deciding the right course to take in my situation. My doctor made us think we had options. The truth was we had really only one option; major surgery. I appreciate my doctors ability to see that we needed all the information he could possibly give us and allowed us to process this "our" way.
One of my worries, as a wife, was staying connected to my husband. I needed to be intimate with Bryan on every level. I knew that during my recovery it would take extra effort to feel connected. The most amazing thing was that Bryan was so adamant that we were going to be connected deeper in our marriage than we ever had been. He had no worries. His calm and assuring attitude gave me great peace. I knew I wasn't alone. I remember the day of my biopsies. As we walked across the parking lot, holding hands headed towards the car, Bryan reminded me we are a TEAM. A team on everything; including this. I just sat in the car crying. I was crying for many reasons and one being because this man loves me.
Over the next couple weeks we had many conversations about how we would need to work on being intimate in ways other than physical intimacy during my recovery. We were completely transparent with each other. Folks… there is nothing more amazing than being able to discuss anything with your spouse. We also were very specific in our prayer life. We asked God to use this time to draw us closer to each other and more intimate with each other in ways we never thought possible.
You must be purposeful in your prayers, your communication, your vulnerability and your desire to be intimate with your spouse on every level. I believe you must build your marriage foundation on the word of God. A foundation firmly set on God's word will weather any trial or storm.
You also must be vulnerable enough to say to your spouse "I need you to walk with me through this journey". I remember telling Bryan how it burdened my heart that many women walk alone through a medical crisis. It is evident from the lack of men I saw in the doctor's office and waiting room. On most visits, I saw only my husband. Having your spouse present is a great source of comfort. Bryan not only went to every appointment but he went in with me through every test, every biopsy and every discussion with my physician; holding my hand. We are a team.
I am begging every husband to be present and involved with your wife's care …. even if it makes you uncomfortable. You will get over it. I promise. It will draw you closer. It will allow you to be intimate in a way you never realized was possible.
From Both:
Be a Team! Your spouse is your most important earthly relationship. You draw the line in the sand and from here on out you and your spouse do life together …. you experience as many situations not only beside them but WITH them. Determine that what ever the outcome, your relationship will be better because of it.
Seeking God together can strengthen your spiritual connection in the relationship. The truth is, the deepest connection that you and your mate can acquire is being rooted in God's plan for your relationship.
Communicate. Being vulnerable enough to say things that may be hard, uncomfortable and awkward at first.
Listen. Listen to understand; not to respond. You don't have to fix it. You don't have to understand or agree with it but listen to understand their heart.
Pray. Pray for what you both have agreed upon that your need is during a trial. Being able to join together in prayer will bind your hearts more than you think.
Colossians 3:14 "And above all these put on love, which binds everything together in perfect harmony."
Colossians 3:17 "And whatever you do, in word or deed, do everything in the name of the Lord Jesus, giving thanks to God the Father through him."
1 Corinthians 13:4-8 "Love is patient and kind; love does not envy or boast; it is not arrogant or rude. It does not insist on its own way; it is not irritable or resentful; it does not rejoice at wrongdoing, but rejoices with the truth. Love bears all things, believes all things, hopes all things, endures all things. Love never ends."
Bryan & Yvonne Hutson 2016
Rescue Me Ministries
(Follow Rescue Me Ministries on Facebook)