For May's devotion I've gotten a different source of inspiration this month. It comes from watching the NFL and NBA combines. It's where the young men audition and workout for each team in the hopes of getting drafted to play in their sport.
The verse that came to mind is Matthew 6:6, where Jesus said, "but when you pray, (notice He says when, not if), do it in secret to the Father and He shall reward you openly." (My paraphrase).
John 8:1 says, "Jesus went unto the Mount of Olives." Why? To pray. Do you as a Christian, I speak to all who believe here, know why Jesus was so powerful? Because He prayed, not in open as much as He did in private. Most of the time when He went to get away from the crowds, it was to pray. How often do we take a few minutes to talk to Him? 
Now getting back to my sports analogy, take a look at the young people competing for a job on their favorite team. It takes a long time with a lot of hard work that isn't seen in public, for them to get where they are.
Take Tiger Woods, the world's most famous golfer. When he was at his best, he just didn't show up and boom, he was the best; it took years of practice and hard work on the days when you didn't watch him on tv, for him to become great.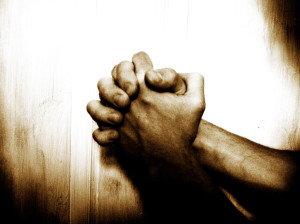 Michael Jordan background was much the same. Most people don't know that Jordan was cut from his high school team in the 10th grade. But he came back, fueled by his desire to become the best he could. I'm sure if you asked him, he would tell you how much work he put in when no one was watching. The rest is history.

How much are we willing to do – in private – as Christians?
God bless
Stephen Widener
Questions? Comments? Write to Stephen at snwidener2000@yahoo.com