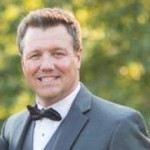 Jonathan Wilburn has been around Southern Gospel for as long as he has been alive. Son of Elaine and Jackie Wilburn, Jonathan learned his craft at the knees of one of the best duos in Southern Gospel. He sang with his parents until the age of 16 and then moved on to anchor the lead position of the award-winning Gold City Quartet for several years. His powerful voice now blends well with his son, Jordan, as they sing together in Wilburn And Wilburn, carrying on the family tradition as they sing about their faith.
Jonathan Wilburn has always been the friendly extravert who naturally falls into the position of group spokesperson. Just as he has had to answer the same questions from interviewers all his life, he must at times tire of giving the same answers. For our "In Depth" article, we tried to find out some different things about Jonathan that you may not know. We have tried to let Jonathan tell it in his own way.
Jonathan began singing with his son Jordan in 2011, releasing their first CD, Family Ties. In 2012, they won the Singing News' Horizon Group of the Year, with Jordan picking up the Horizon Individual Award. It seems like their group began at the top and stayed there, but Jonathan says it wasn't as easy as it may have appeared.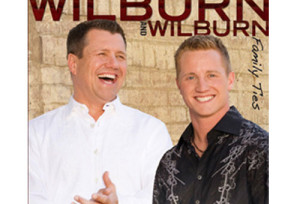 "Getting started in a new business or venture is never easy but in our case was made some what easier due to the fact that I traveled singing Southern Gospel Music for most of my life up until 1996. That is when I took the lead position with Gold City. I stayed with Gold City for 12 years until 2008.
Jonathan continues, "That was a tough decision when I felt it was time to leave. Gold City had become like family to me. Tim Riley and Daniel Riley were great to live with and work with over those years. I could not have asked to be treated any better than I was with Gold City. My decision to leave was completely personal and all my decision." 
"During the time I was off the road, working at a local Ford dealership, I began to notice that my son was developing as a singer himself. I would come home and all he wanted to do was watch or listen to Southern Gospel music. That is when I began accepting some dates for us to sing from time to time. One day at work God spoke to my heart. He said all He needed was a father and son to tell folks about The Father and The Son! Now I know there are some who might say, "Yea we have heard this before." I will tell you this: my position as one of the top sales people at Ronnie Watkins Ford brought home a good living! This was not for fame or money. It is what God laid on my heart, period. It makes no difference if anybody believes that or not as long as God and I have it worked out. I guess I learned that from my Dad, Mr Jackie Wilburn."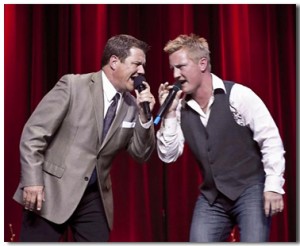 "Wilburn and Wilburn was not an over-night success, by no stretch of the imagination!" Jonathan continues, "I have been singing now since I was 12 years old. I remember our first National Quartet Convention in Nashville, Tennessee and hoping one day to be able to sing on that stage. Well after a lot of hard work over the years, God has blessed me with an opportunity to sing and travel with my son Jordan. We have had some great songs written by some of the best writers in Southern Gospel music. That is the key! Good songs with good music." 
God has taken Wilburn and Wilburn along a path of rich blessing. "We were signed by Daywind Records with an awesome support staff there, then a very highly-sought-after booking agent, Michael Davis at The Dominion Agency. We have a great producer in Ben Isaacs. We also have wonderful support from pastors, promoters and many others that have become our friends over the years. God has truly blessed our efforts. It has not all been easy. This is hard work keeping a ministry on the road. I have a whole new respect for my dad and Tim Riley!"
Jonathan shares what it has been like over the last three years. "Traveling with my son Jordan has already been a great trip. We travel about 120 dates a year. Some may ask, "Is that healthy for a father and son to be together that much?" Well, Jordan and I have a unique relationship. We have always been able to just be very truthful with one another and get passed stuff. That means a lot when traveling. It's putting disagreements and problems in the rear view mirror. He is my son who is also my best friend.  He has even become more special since he and his wife, Lauren, are expecting my first grandchild. We know it is a little girl. My, my, my, I am done. Stick a fork in me because I am going to spoil that kid to death!" 
For the time being, Jonathan and Jordan travel light. "Right now it is just two men and a truck," Jonathan laughs. "I am going to try to add a utility picker one day, but for now economics won't allow us to hire anybody. I will not hire a musician unless I can take care of him. From time to time we have a dear friend from Georgia, Jim Cox, who helps us drive on the longer runs we are required to make."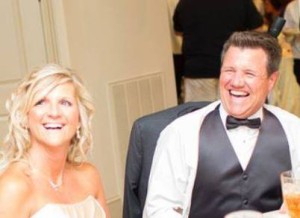 It is obvious that Jonathan loves his current career and singing with his son. However, there is a part of him that is still is a quartet-man. He says if he could sing with anyone for just one performance, it would be in one of the most beloved quartets of all time. "I have a wide selection of groups that I have loved and listened to over the years, but if I could just pick one that I have never sung with it would be The Cathedrals; the era with Danny Funderburk, Gerald Wolfe, Mark Trammell, Glen Payne and George Younce!" 
However, as this is a dream that won't come to fruition until all the members reach Heaven, we had Jonathan pick out some singers that he would choose in order to increase his current duet into a quartet. His choices for bass vocalist would be either Gene McDonald or Aaron McCune. On tenor, he would pick Steve Ladd or Jay Parrack. "I believe these four guys to be some of the best artists not traveling with a group full-time in gospel music!"
With Christmas swiftly approaching, Wilburn and Wilburn turn their thoughts toward home and hearth. "Christmas is very special to all of my family," says Jonathan. "This is going to be a very special one, though, because both of my children are married now and we will be together for the first time. We always go to my Mom's, Elaine Wilburn's, on Christmas Eve. It is a tradition that has been in our family for over 40 years. I have never missed a Christmas Eve night on Wilburn Lane in Carthage Tennessee. Family and friends from all walks of life gather at my Mom and Dad's house to celebrate the birth of Jesus. Yes, we really celebrate. I ain't talking about people forced to be there. We get there early and stay late. Singing, testifying, eating, telling old stories and yes we love it! Just family and friends enjoying each other's company. The love we share on this special night is awesome. It may be a little too "country" for some folks but we like it just the way it is. Sometimes there are just as many outside as there are inside!" Jonathan laughs. "We always have a tender Tennessee Christmas!"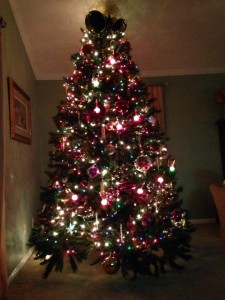 With the end of the year in sight and a new one just around the corner, we asked Jonathan what his goals were for Wilburn and Wilburn in the coming months. "I hope and pray Wilburn and Wilburn will stay in the will of God in 2014. I am not sure where that will lead us, but we pray He gives us enough wisdom to pursue the things and set the goals that will bring Him honor and glory." 
Jonathan has always been open and vocal about his desire to see lost hearts come to know his Lord and Savior. His music with Jordan is all about ministry and reaching those who are hurting and alone. Therefore, it was no surprise to hear his favorite scripture and a little Wilburn preaching too. "Romans 10:13- For whosoever shall call upon the name of the Lord shall be saved!" Jonathan continues, "This scripture is not just speaking to the lost souls. When Jesus was on that boat, with His disciples, they thought everything was going to be fine as long as Jesus was just there. Well the storm came, the lightening flashed and the thunder rolled! They were in fear for their lives. Then one called out to the Master! Remember Romans 10:13. Jesus got up from his sleep, walked out on deck and just spoke: "Peace, be still" and the waves fell, the thunder and lightning ceased. We are seeking for Jesus and the peace He brings but very few are calling on His Name! I will tell you this: if you are not in a storm, you are headed for one or coming out of one. Remember Rom 10:13 and before you go under, just call on Him. He will see you through!"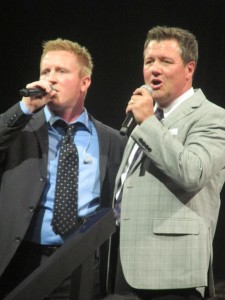 It's good to see a family tradition of faith that lasts throughout generations. The kind of personal faith, like that of Jonathan Wilburn, is more than something inherited; it is the kind of spiritual change that is experienced deeply and daily. We are so thankful that Jonathan is continuing on the tradition of communicating that kind of faith to his generation and beyond.
For more on Jonathan Wilburn visit http://www.wilburn2.com/
Find Jonathan Wilburn on Facebook at https://www.facebook.com/jonathanwilburn34
Thanks to Jonathan Wilburn for pictures from his Facebook page.
By Lorraine Walker