I ALMOST BLEW IT!
SO…very calmly about a week ago I was putting together the details for my trip to Saskatoon. I was singing at Elim Church, with a 70 voice choir and a symphony…I thought, "It's going to be great!!" took my flight details, placed them in the appropriate spot in my calendar, planned what I needed to bring etc. I had it all organized and never thought any more about it.
Yesterday, December 11, Â I was in a coffee shop doing some work when I saw a Facebook post from the musical director. It said "…Kevin Pauls is enroute and will be here soon…" I liked the comment and then thought, "isn't he pushing it a little, I don't fly out till tomorrow." Then like a wave, I had this incredible feeling of "YOU HAVE GOT TO BE KIDDING ME!"
I looked on my ticket and yes the date was 11/12/13…reading this in November was not helpful! I had placed this on my calendar for the 12th of December, Â NOT the 11th!
I called the musical director and told him and called WestJet right away.
But, Â just minutes before I found this out, I was given Leaf tickets. I was on my way home to change to go to the game when my worst fears were confirmed: I had indeed marked the flight in the wrong date!
WestJet placed me on the 6pm flight out of Toronto direct to Saskatoon. I packed in about 20 minutes! My daughter came to the rescue and drove me to the airport…
I am now calmly sitting in my hotel in Saskatoon, drinking coffee…so thankful that yesterday's madness was over! Now it is time to sing!
Thank you Blaine Eagle for not being angry, or at least not taking it out on me! I am so thrilled to be in Saskatoon for this incredible event.
check out the event: www.elimchurch.ca
**********************************************************************************************************************
SGMRadio website is thrilled to welcome Kevin Pauls to our roster of writers. Kevin has been involved in Christian music for most of his life and currently criss-crosses the North American continent with Canadian Classical Christian ensemble, Tenore. His resume includes Canadian groups The Torchmen and Beyond the Veil, as well as successful solo and studio work. For more information on Kevin, please check out this archive SGMRadio article called Kevin Pauls And Tenore: The Gospel And More .
Kevin will be sharing his behind-the-scenes viewpoint of a travelling Christian artist, family man and faith-led pilgrim.
Please visit Kevin on the web here:Â www.kevinpauls.com, www.facebook.com/kevinpauls, twitter: @kevinpauls, instagram: @kevinpauls.
************************************************************************************************************************
About Kevin Pauls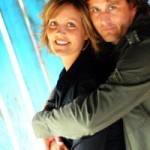 Occupation: Musician/Live Tour Producer
Location: Waterloo, Ontario, Canada
Introduction: I am a happily married man, with 3 incredible kids and am blessed to travel the globe singing as well as working with WORLD VISION!!
Interests: Music, Golf, Football, my kids and my lovely wife of 25 years!!
Favorite Movies: Untouchables, Batman (the newest one), anything by Will Farrel
Favorite Music: Chicago, Petra, Rascal Flats, Dan Macaulay, Gaither Vocal Band, Russ Taff, Avalon
Favorite Books: The Shack, The End Of Religion