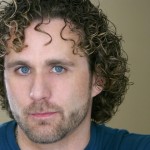 Most Canadian Christian music fans have heard of Kevin Pauls as his concert bookings have criss-crossed the country. Based in Waterloo, Ontario, this talented vocalist has sung with various groups in Southern Ontario such as Sunshine City, Beyond The Veil and the award-winning Torchmen Quartet. Pauls has also sung with an Elvis show, tried out for Canada's Got Talent and appeared on a Gaither Homecoming video. Nominated and awarded several times by the Gospel Music Association (GMA) Canada, Kevin Pauls now joins the inspirational/classical trio Tenore for their fall tour.
Tenore is a Canadian-based trio of tenors which began with Shane Wiebe, a Canadian Idol top five finalist; Jason Catron, regularly featured soloist on TCT Alive, The Dennis Swanberg Show and The Hour of Power; and Mark David Williams, a Minnesota Idol contest winner. These soloists combined their pop/opera/classical/contemporary influences to sing hymns and inspirational pieces, culminating in a recording that achieved two GMA Canada awards in 2011.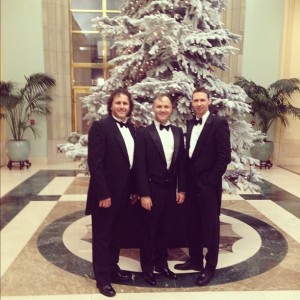 Kevin Pauls talked to SGM Radio about the origins of Tenore and how he came to be a part of this unique vocal event. "Jill Ann Siemens is the founder of the Canadian Tenors," says Pauls. "She wanted to take the stylings of the Canadian Tenors and Il Divo and bring it to the church, as a way to preserve the hymns and gospel classics." Siemens was responsible for connecting Wiebe, Catron and Williams to form the initial line-up of Tenor. Pauls continues, "Shane is taking the fall off from Tenore and will be spending time with his family. Thus, I joined the group. I worked with them on their show about a year and a half ago. They then asked me to tour with them for the fall." Fans can see the latest look of Tenore on the CTS Christmas Special being taped December 10, 2012 in Burlington, Ontario. [Editor's note: Viewing date for this Special is not yet known at time of publication.]
Kevin Pauls began his singing career similar to many Christian artists, by being a part of his local church choir before joining several regional vocal groups. His diverse musical experience has assisted him in the transition to the music performed by Tenore. "It is not Southern Gospel or Pop, it is a little different," says Pauls. "I need to remember my classical training and bring that to some of the songs. It is a really nice mix of contemporary singing and classical".
Singing with Tenore, or Southern Gospel artists, or as a soloist, Kevin Pauls continues to hone his talent and use his giftings wherever he is invited to sing. Christian artists in Canada often have a difficult time relying on their musical career alone to make ends meet. Lack of Christian radio airplay and distribution makes it a challenge to generate an audience and fan base. Pauls says, "I knew that if I wanted to be in music full time I would need to be diversified, so I perform, produce live shows, consult, mentor and teach wherever I can."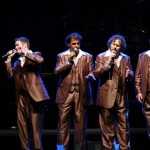 This diversification has lead Pauls to some unique stages. "I have been involved with a few shows at Niagara Fallsview Casino. I have been involved in a Country Classics Show as well and I've led a quartet in the Return To Grace Show, which is an Elvis Tribute, at the Fallsview. I am so fortunate to have some great shows like this, which are usually a month at a time, so I am able to plan my tours around these dates."
Kevin Pauls has also been a part of Gospel groups within Southern Ontario, including The Torchmen from St. Catharines. Mike Moran, manager and baritone with The Torchmen, says, "All of the young men who have been in our group become 'my kids'!" Moran laughs. "And Kevin, well if you want 'lightning in a bottle', that's how I would describe him. He is fun loving – ask him how he nearly killed me with laughter in the middle of the night while I was driving the bus- very energetic and very talented, but most of all dedicated to doing what he loves best, singing and telling people about the most important thing in his life, his Savior, Jesus Christ."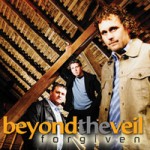 Another trio that Pauls was involved in was Beyond The Veil, a progressive gospel group whose debut recording was awarded the 2005 Canadian Recording of the Year at the Hamilton Music Scene Awards. Valiant member Rodney Hamilton who sang with Pauls in Beyond The Veil as well as the gospel quartet Sunshine City, tells us: "I have been friends with Kevin for most of my life and I've had the opportunity to sing with him in different groups. One thing I have always appreciated about Kevin is his drive to achieve his dreams. Singing has always been a passion for him and he has never let anything get in the way of living out that dream."
For Pauls, living out the dream includes live music producing, working with musicians across Canada on their live performances. "I work with artists like Matt Dusk, Mia Martina, Tyler Mederios, Sky Terminal, Greg Sczebel and many more. I also travel around the country and teach on performance, in the mainstream as well as how it pertains to the church."
"I still tour as often as I can with my solo stuff," says Pauls. "I am currently re-focusing my church touring to singing the classics, like hymns and old standards such as, "I'd Rather Have Jesus", etc. I love doing this stuff! I am also currently demo-ing and writing to finally release a new mainstream country CD, which means a lot of work with musicians and songwriters in Nashville."
Christmas is a busy time for Kevin Pauls as well. When most full-time Christian artists are relaxing and scaling back their touring schedule, Pauls adds dates for his "Spirit of Christmas" Tour, based on his Christmas recording and single of the same name, a tune which has done well for him in secular radio.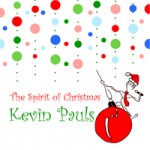 Following the success of this single, Pauls decided to begin work on his country CD. "Moving to the mainstream has not taken its full expression yet!," says Pauls. "But I have done a number of mainstream gigs. The crossover from a fan perspective has been seamless so far. My gospel fans have embraced the new material and I think they see that I am not different, so they still seem to embrace it."
"Gospel, Country, it doesn't matter to me," continues Pauls. "People see the person. I hope that my calling to communicate to people still shines through. When I sang at the Fallsview Casino, which was an entirely country show with no gospel in it, I had people ask me everyday, 'Do you sing Gospel?' and 'Are you a Christian?' So I think the Holy Spirit shows up and He does His work regardless of my music style."
Kevin Pauls may be branching into other genres of Christian music and secular music, but his roots are in Gospel. "When I was six years old I said I wanted to sing with Bill Gaither; done!" says Pauls, who appeared on the Canadian Gaither Homecoming. "That was and continues to be a huge joy in my life.  Bill is an amazing man and has been a huge influence on me. My three vocal heroes are Steve Archer, Russ Taff and Michael English. I have sung with all three and consider all three to be friends now. I am so blessed!"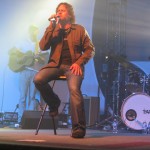 Pauls says that Gospel artists have given him some great advice through the years. "John Starnes said to save the big stuff for the right moments. That really helped me frame my singing. Every song does not have to be big! He taught me a lot," says Pauls. "Jeff Easter and Michael English gave me similar advice while on tour and it just really helped me frame my vocal performance." Pauls continues, "Avalon have also been great influence on me. Jody McBrayer has become a good friend and we have discussed the stage often and those conversations have helped to mold my performance."
As Pauls works with other artists to assist them in their performance, he says the best advice he can give another singer is this: "Work hard! This is not a hobby and this is not easy. If you want to do this for a living, take it seriously and sing everywhere, all the time."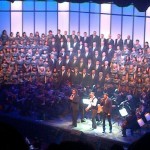 From the Tenore stage to his solo dates to the Fallsview gigs, Kevin Pauls' schedule shows that he is obviously taking his own advice to sing everywhere, all the time. He has sung with a lot of artists from many different sectors of the music industry. However, the one vocalist he would like to sing with the most isn't able to schedule that concert booking anymore. "I think it would be Michael Jackson," admits Pauls. "No one has ever sung with more passion and more clarity than him. He is not my favorite voice, but he is the best performer I have ever seen. That would have been amazing!"
Kevin Pauls is not only an artist but also a dedicated family man. He and his wife, Wendy, have three children, Lauren, Amber and Jordan. His eldest daughter, Lauren, is now working with his ministry full-time, providing administrative assistance. Wendy is a Life Coach, and along with her daughter Lauren, is involved with Possibilities International, a non-profit group organizing humanitarian aid missions to hurting people in many areas of the world. The Pauls family is Christ-centered and is not defined by Kevin's music but by their faith.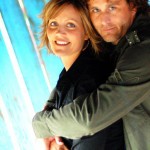 Like his family, Kevin Pauls also wants to be defined by his faith rather than by his talent. Music is his major focus, but it never overpowers his relationship with Christ. "I try to never separate my public life, my family life and God," says Pauls. "I try to wear my faith on my sleeve. I hope it comes out in every aspect of my life. I pray that as I sing mainstream music He is seen and the same for the other parts of my life! I work really hard to keep the same conversation alive in every environment. I have a great family and people that keep me grounded. So, at this age, I have a much different view of the world and of God and my faith."
For more information please click on the following websites:
Kevin Pauls http://kevinpauls.com/fr_news.cfm
Kevin Pauls on Facebook http://www.facebook.com/KevinPaulsRecordingArtist?fref=ts
Tenore http://singtenore.com/
Tenore on Facebook http://www.facebook.com/singtenore?fref=ts