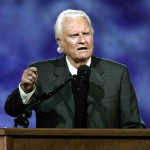 " …And for me, that utterance [or 'words'] may be given to me, that I may open my mouth boldly to make known the mystery of the gospel," Ephesians 6:19 (NKJV)
In Ephesians 6:19, the apostle Paul asked for prayer but he asks for one thing in particular: boldness.
It's not as if he hasn't been bold enough but he's asking for more boldness.
This comes from the end of a very bold letter, or epistle if you will, to the church at Ephesus. At the end of the letter, Paul speaks of spiritual warfare; what weapons to use and how we are to use them. In verses 18 and 19 the one weapon we are to use lastly but not least is prayer, for each other as well as ourselves.
Now the reason I'm saying this is a tweet that I read from Lauren Talley about preachers not preaching enough on controversial subjects. She is correct is her assessment.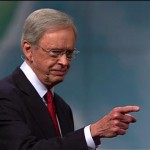 Back to Paul. He wrote Ephesians, as well as three other books from a prison cell in Rome. Most people, Christians included, don't know that Paul was put in jail for that very reason: preaching about Jesus Christ and Him crucified, buried, and risen from the dead.
And what is Paul asking the people to pray about? Not to be released, though according to history he was and then put back in jail a few years later, eventually being beheaded by the hands of the cruel Roman emperor Nero.
Paul was not one to back down from controversy; he asked for more boldness when the time came for it to be needed, especially during the difficult times he went through in the book of Acts.
I pray as we continue in our journeys, until the Lord Jesus returns or our passing, that we can have the boldness that the apostle Paul had and then some.
God bless.
Stephen Widener