There are many venues that represent success in Gospel music, but few are as respected as the Main Stage at the National Quartet Convention (NQC). The artists that perform on this revered platform are the best of the best. The Littles, a family group from Monroe, North Carolina, have been working hard to achieve their goals as Christian artists. This year they have seen their first single release to radio hit the charts and they were thrilled to be asked to perform on the Main Stage this past September in Louisville Kentucky. Hard work, diligence to their craft and keeping their mind on ministry has allowed these artists to begin to see their dreams fulfilled.
Someday Soon is the latest CD from The Littles, recorded at Harvest Gospel Studios in Huntington, West Virginia. The project was arranged and produced by John Darin Rowsey and the single "I Know" debuted on the Singing News Top 80 Chart at #64. This was also the song The Littles chose to sing on the Main Stage of NQC, where they were asked to appear as the Top Showcase Group. "We each felt incredibly honored and excited, but at the same time humbled that the Lord would allow us the opportunity to share His love with so many," says Jack Little.  "Just thinking of the potential doors God will open as a result of those few minutes on the main stage, and the hearts that He will be able to reach through us is something to be excited about!"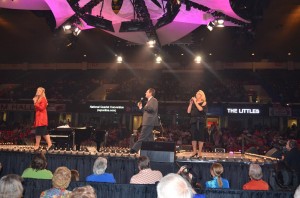 "We chose to sing "I Know" for a few reasons," Little continues. "First and foremost, the message of the song is so important for believers. There are many things about life we don't understand, but we can live with certainty that God has everything under control and He loves us so much! Secondly, it is our current release to radio, and not only are we proud of what the Lord is doing, but we also wanted to honor the hard work of the writers who so kindly allowed us to record their song, Ms. Tammie Herring, and Ms. Sheri Thrower."
Singer/Songwriter Sheri Thrower says, "I sure wish I could've been at NQC this year, but I am so thrilled to hear all the good reports. I guess I'm especially glad to hear about The Littles who won the Regional Artist Show Case and were honored to sing on the main stage with a song Tammie Herring and I wrote called, "I Know." They are Steve Hurst School of Music students and have worked so very hard. Their first single ever, in the first month, has hit the charts. More than that, this family is tight! They have been through very difficult circumstances and the Lord has raised them up. I think your readers would love hearing how this group can sing songs like "I'm Gonna Make It" and others on their project, because of their faith and strength in the Lord. It's true that you can tell if a person or group has been broken by the way they sing. The Littles don't just perform, they minister."
Ministry is something that Jack Little, an ordained Baptist preacher, has been familiar with for over 17 years. Jack was introduced to Southern Gospel after becoming a Christian in 1987 and then began singing with his wife Jan in various groups. In 2006, their daughter Rebecca joined them and they began traveling locally as The Littles, while continually striving to improve their sound and performance. They also began to attend the Steve Hurst School Of Music. Director Steve Hurst says, "The Littles are a part of the Steve Hurst School family. We are so glad to be a part of their ministry. The Littles have worked so hard to reach the vocal level where they are now singing. Their love for the Lord coupled with their music abilites will take them far. We believe that many lives are changed each day by their ministry.  Churches and promoters would be blessed by bringing the Littles to into their services and concerts.  We are blessed to know them."T
Another Steve Hurst School Of Music staff member is Gary Casto of Tribute Quartet. "Over the years I have had the privilege and honor to work with great and talented artists, " says Casto. "The Littles are no exception. Their ministry is not only made up of individual talent, great harmony and blend but they use this talent under the anointing of the Holy Spirit. Ministries like The Littles are what excite me, knowing that the future of Southern Gospel Music is bright."
The respect that the Steve Hurst School of Music staff has for The Littles is obviously returned by the family. Jack Little says, "Steve Hurst School of Music has played a tremendous part in our ministry both spiritually and technically. The instruction and direction we have received over the past 6 years from some of the best in gospel music has been invaluable to us."
"We cannot stress how important it is to continue to hone your craft," Little continues. "Even those at the top of their field never think they have it all figured out. Just like the successful businessman is constantly thinking of new techniques to employ, the singer should never assume they have perfected their craft. There is always something new to learn, always something we can do better to improve what we do and again, it cannot be stressed enough how important it is to never be satisfied. The Lord tells us to work at what we do with all of our hearts as if we are working for Him. We think that continuing to improve your craft is part of that."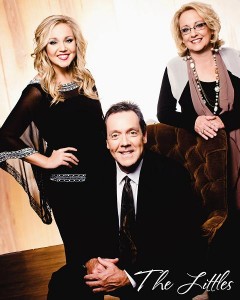 As The Littles continue to improve their craft, their achievements are audible in their latest CD, Someday Soon. A delightful blend of traditional sounds, experienced vocals and close family harmony, this project will likely deliver more charting hits for the family. The single "I Know" has a great country/pop feel that is reminiscent of The Martins. Rebecca comments, "It's fun, energetic, full of God's truth, and the audience seems to settle right into the groove with us.  Although our future is unknown, we can rest knowing that God holds it, and He loves us!
Jack Little's favorite song from this CD is "The First Day of Forever". He says, "This song reminds us that we are not home. It reminds us that very soon time will give way to eternity and we will step into our first day of forever where we will be reunited with loved ones who have gone before us.  Most importantly it reminds us that we'll be with the One who died for us!"
Jan and Rebecca both say that "I'm Gonna Make It" is their favorite. Jan says, "It reassures me of the promises that God has made to me, even in the midst of some of the most difficult times in life." Rebecca adds, "I have to agree with mom. 'I'm Gonna Make It' is such a powerful tool for our ministry.  It never ceases to challenge believers to hold fast to God's promises and encourage them that they can make it through life's trials." An encouraging song for believers, the group says this song always engenders a great response from their audience.
Encouragement is important for audience and performers alike, and Jack says he appreciates the heroes in his life that have found time to encourage the ministry of The Littles. "There are many who have helped me greatly over the past few years through advice, friendship, support, and direction," Jack says. "Steve Hurst, Gary Casto and Mark Trammel come to mind … I remember Steve telling us several times over the past six years that in the Lord's timing our ministry would flourish and doors would open.  That statement has been a great encouragement to me as we have continued to work at our music ministry.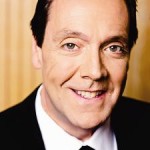 Rebecca agrees with her father about the influence of their friends in Gospel Music. "Mark Trammel has played such an important role in my life from the very first time I met him six years ago," says Rebecca. "He planted a seed in my heart that the Lord used to bring me to salvation and I will forever be grateful for him. Mark truly is one of the finest singers in gospel music, not just because he has a wonderful voice, but because of the heart he has to see others come to know the Lord and grow in their relationship with him. He means what he sings and he is an example of Godliness and class that all in the ministry should learn from. He has given me many pearls of wisdom over the years, and I am so thankful for him in my life!"
Jan is also thankful for the groups' friends and advisors that have assisted them over the years. However, she says, "My mom, Becky Luther, is my hero in gospel music. I grew up singing with her and my dad.  She not only taught me to sing but she taught me how one should live their life in a way that is pleasing to our God Who we sing about."
Family is very important to The Littles personally and in their ministry. Jack and Jan have two other children, Carrie and Jackie, who travel with the group as often as they can, although they don't sing onstage. "Family means everything!" Jack continues, "When it's all said and done, when everyone else might have forsaken you, if you fail miserably…your family is there." Jan concurs, "My family means everything to me. God has blessed us with three beautiful children and a grandson that we love dearly."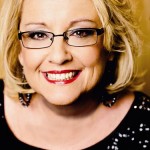 "When I think about what my family means to me, I cannot help but think that I really do not know life without them," says Rebecca. "I do not imagine that I would be where I am or who I am today without the love and support of family. It is so easy to take them for granted sometimes, but they truly are the ones that stick by me when it seems no one else does. They mean everything to me."
As the Littles know, family is there when everyone else leaves, and their tight-knit family unit is one many would envy. However, even their family has experienced their share of heartbreak. Jack says, "Everyone experiences difficult times in life. Our lives are no different than others. But, perhaps the hardest time for us was the death of Jan's youngest sister a few years ago. While each of us lose loved ones, this was even the more tragic as she took her own life, in our presence. Fortunately, Jan was outside the room where all this took place."
"While events like these bring far more questions than answers, the Lord has been faithful," continues Jack. "And, we have simply chosen to trust His Word, believing the promise of Romans 8:28 where Paul wrote, 'All things work together for good to those who love the Lord and are called according to His purpose.' His Word, along with the love, support, and prayers of our church family sustained us through this dark time. Situations like this are what make songs like "I'm Gonna Make It" and "Hold Me", from our previous CD, so special for us because we can tell our audiences from experience that no matter what life throws our way, we can make it and He will hold us when we feel we just can't go on."
The big and little trials of life form the fabric of family, and The Littles know it is important to share these experiences with their audiences from the stage. They also share with their fans on their website, through a blog entitled 'Little Moments'. Heartfelt vignettes of daily life showcase the faith of the family members. Jack shares, "We created Little Moments out of a desire to share our lives with those we come in contact with in our ministry. Within the writing found on this page of our website readers will see some of the deepest parts of our hearts. It is important for believers to share both the good and the bad. Being able to walk this journey of life with others who share in the same joys, hardships, and trials is one of the most precious gifts the Lord has given us. We never want to waste one minute of praise or chance to encourage, and it is our hope that anyone who reads Little Moments will leave feeling refreshed and encouraged in the Lord."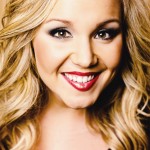 Encouragement and refreshment from the Lord can be experienced in the music and ministry of The Littles. One might almost think that each member has had a life-long relationship with Jesus, from the time they were small children, to have such strong faith. However, this is not the case. "I actually didn't really grow up in church," says Jack. "My family attended the usual times like Christmas, Easter, and Vacation Bible School. It wasn't until my high school years that I began to attend church with a girlfriend. Her parents said that if I was going to hang around their daughter I had to go to church! Looking back I see how this time was orchestrated by God to begin to draw me unto Himself. Once I met Jan, who had always been active in church, God's plan for me came to fruition as I trusted Christ as Lord and Savior in 1987."
Of her early life, Jan says, "I was the daughter of a minister of music, and the granddaughter of my pastor, so there you have it. When the doors were opened I was in church, but I would not take anything for those years. I thank God that He chose me to be that daughter and granddaughter. My heritage goes back for many generations and so I can honestly say that the foundation was laid way before I was born. God used these years to show me that a head-knowledge doesn't equate to a heart-knowledge. Thankfully I realized this and trusted Christ as my Lord and Savior in November 1987."
"'Preacher Jack'" is all I have ever known," laughs Rebecca, referring to her father. "In fact, there were many times I thought about changing my name to 'Preacher Jack's daughter', which is what I was commonly referred to as I was growing up. I love my church heritage and am thankful for Godly parents that raised me in church. Many times as a young girl I would complain about being at church so much, because we honestly lived there, but now I would not trade it for the world. Although I was not saved until I was almost 19, being in church laid a solid foundation for my faith that otherwise would have not been there when I came to know Christ on a personal level. Now I see the importance of it as I am able to unite and fellowship with other believers in Christ. It is such a blessing."
The Littles believe strongly in the importance of doing their best for the King of Kings, honing the gifts He has given and working hard to expand their ministry. However, they know their actual success is not in how many singles achieve the charts or how often they sing on the Main Stage at NQC, as great as these achievements are to any Gospel artist. When it comes to eternal success, they want to see more of their audience grow closer to Jesus Christ and make Him Lord of their lives. As Jack Little says, "Nothing in life is more important than knowing Christ as Lord and Savior, then following Him faithfully every day."
For more information on the Littles and their  touring schedule, click on to: http://jacklittleministries.com/home.cfm
For more information on Sheri Thrower Ministries: http://www.sherithrower.com/
For more information on the Steve Hurst School Of Music: http://www.stevehurstschoolofmusic.com/
For more information on Gary Casto and the Tribute Quartet: http://www.tributequartet.com/
Previously published by SGN Scoops, November 2012. Visit www.sgnscoops.com for the current issue of this free, downloadable magazine!
By Lorraine Walker