Bobby Clark and The Cathedral Quartet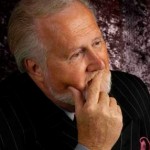 I first met Bobby Clark, at the quartet convention in Louisville, back in the mid-nineties.    Bobby was singing with the Men Of Music at the time. I remember slowly walking up to him, thinking all the time, "This man sang with the Cathedral Quartet!"
I introduced myself and said, "It is an honor to meet you Bobby," He very seriously said, "The honor is mine, sir." I'll never forget that. I'm sure people say that all the time, but he seemed to mean it.  That little phrase left an impact on me and I never forgot it.
Recently, I have come into contact with Bobby Clark again on Facebook.  I sent him a private email, telling him what I remembered in our conversation back in the '90's. He wrote me back and very graciously told me that my email had made his day and our new friendship began.   Bobby has written a book about his time with the Cathedrals and asked if I would like a copy.    Once again, I was blown away by his spirit and generosity. True to his word, he sent me a copy of his book, THE CATHEDRAL QUARTET-The Early Years.
The book was a great read, and I learned many things about the group that I did not know; for example, that the original group was a trio. Bobby Clark, Danny Koker and Glenn Payne became the newly formed Cathedral Trio.
Clark has had quite an extensive singing career.  He was also a member of the Dixie Echoes, Deep South Quartet, The Weatherfords, The Oak Ridge Quartet, The Rangers and The Men of Music. Bobby's voice has also contributed to a number of Country Music recordings. Country artists that Clark has worked with, include Marty Robbins, Jimmy Dean and Hank Snow. He was recognized in 1994 at the Grand Ole Gospel Reunion of Greenville, South Carolina, when they honored him with the Living Legend Award. 1
Danny Koker arranged all the music for the Cathedral Trio. It was quite the sound! The group developed a classy sound and was soon recognized as the new sound for that time period. The newly formed trio spent long hours in daily rehearsal. They rehearsed wherever they could. They practiced in homes of friends, in hotels, churches, or anywhere they could gain access to a piano. 2 Â Â Even though they sang as a trio, Danny Koker arranged the music to provide for a bass singer, just in case they decided to add one. 3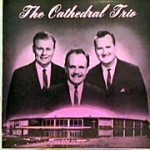 Realizing they had a unique sound, the group decided to make an album. It seemed everywhere they went and sang, they were being asked for a record. Because they were employees of the Cathedral Of Tomorrow with Rex Humbard, they called the first album, The Cathedral Trio, and placed a huge picture of the church on the album cover.   This first album is a rare collector's item now and is very hard to find.
After some time, Rex Humbard approached the trio with the news that he had taken the liberty of contacting a young bass singer by the name of George Younce. George accepted the offer and the Cathedral Trio became the Cathedral Quartet in the winter of 1964.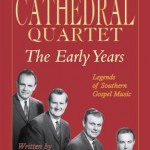 George had experience with the Blue Ridge Quartet and the Weatherfords, and it became clear that he added that missing part to the newly formed Quartet.
Bobby Clark became the publicity director for the group. The group became instantly successful and became the envy of many other Gospel groups. It would be impossible for me to list the myriad of albums, songs, and achievements the new quartet accomplished in this write up.  It would take several books to list them all!
What is Bobby Clark doing these days?  Well, Doctor Bobby Clark B.A., D.D. is an ordained Baptist minister.  He has served in a number of pulpits, including the Buena Vista Baptist Temple in Orlando Florida. 4 He currently lives in Lewisville, Texas. He is the Pastor of Bible Baptist Church of Watauga, Texas.
How could I possibly sum up in just a few words, what this pioneer of Southern Gospel Music has accomplished? This man and others like him have paved the way for the groups of today.   Bobby Clark has a tenor voice, second to none. In his early years with the trio, he was hitting unbelievable notes. He was kind enough to send me a couple of his early recordings and I could hardly believe what I was hearing: clean, crisp, recognizable notes. There are some very good tenors out there today, but personally I don't think there will be another like Bobby Clark.   Just as there will never be another George Younce, or Glenn Payne. These men, these talented anointed ministry minded men, lay down the gauntlet for the next generation of Gospel singers.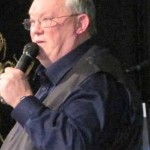 Written with the permission of Dr. Bobby Clark, B.A., D.D.  www.bobbyclarktenor.com
Much of the material, taken from "THE CATHEDRAL QUARTET—The Early Years
1 <ref> Clarke, Bobby, bobbyclarketenor.com bio <ref>
2 <ref> Clarke, Bobby "THE CATHEDRAL QUARTET, the Early Years.p.10.<ref>
3  <ref> Clarke, Bobby, "THE CATHEDRAL QUARTET, the Early Years p.10. <ref>
4 <ref> Clarke, Bobby, bobbyclarketenor.com bio <ref?