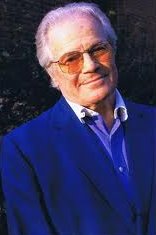 As I watch and listen to artists perform, I have often wondered about the stories and the memories they must have tucked away. We won't know until Heaven the number of miles traveled, the number of souls saved, or how many were touched by a certain lyric or a particular song that some artist or group has sung. I contacted a few of these artists asking them if they had a memory or two they would like to share.
Calvin Newton shared a memory that happened just recently:
One thing that sticks out in my mind right now happened in the past few weeks. I would have to title it 2500 Miles and Two Funerals in Seven Days.  My long-time friend Lee Kitchens, who sang baritone with the Sons of Song after Don Butler left us, died in his early 90's. I had talked with him a couple of weeks before he died and he asked me if I would say a few words and sing at his service. I promised him I would. The funeral was in St. Petersburg, FL. My wife and I left on a Monday morning for the service on Tuesday, February 17. It rained on us the entire trip down. I drove upwards of 80 MPH the whole way, which I'm sure kept Joyce from relaxing. We had a lovely service for Lee. Roy Pauley, who writes for the Singing News magazine, and his wife were in attendance. Dr. Dan Robinson, whose father Bob Robinson was a member of the Sons of Song spoke. Ron Booth (father of the Booth Brothers) who had been a member of the Rebels Quartet, along with Lee, was also there. We got home Thursday evening.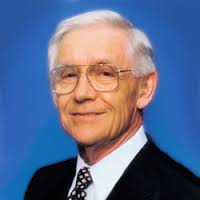 The next Monday we headed to Nashville for Mosie Lister's funeral on Tuesday, February 24.  Mosie gave me my first real job for my first real quartet. All I'd done prior to that was singing with the school quartets at the Church of God Bible Training School, which is now Lee University in Cleveland, TN. When I was 16, Mosie hired me to sing with the Melody Masters out of Tampa, FL. Other members besides Mosie and me were Jim 'Big Chief' Wetherington, Jake Hess and Wally Varner on piano. Since I was so young, Mosie invited me to live with him and his wife and they sort of adopted me during my time with the Melody Masters. There was a Gaither Homecoming Choir singing for Mosie's funeral. Bill Gaither surprised me by having me come up to the rostrum with him to share some of those memories of Mosie's early days.
One really ironic note was that Mosie and Lee were long-time best friends. They married in a double ceremony, both their wives died not too long apart and now their lives ended a week apart. A very special relationship, indeed! They were both very special to me.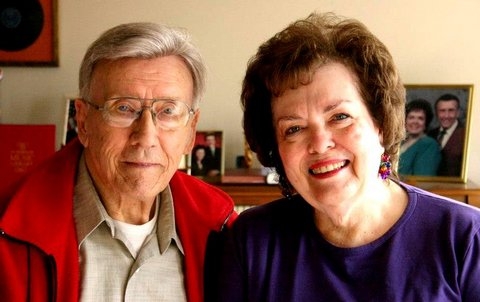 Henry Slaughter shared a memory, which is quite humorous.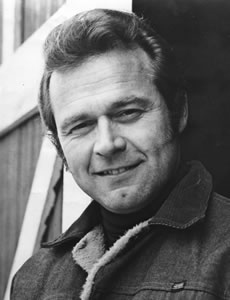 I love to tell this story of the Gaither/Slaughter days. We finished a concert in Omaha, Nebraska and at the truck stop close by we stopped to fuel up and have a late night snack before an overnight trip to Denver CO for the next night. Our son David sat with the bus drivers and Danny Gaither at the counter. When the waitress asked Danny Gaither for his order, he ordered a cheeseburger and coffee and then sang a part of a popular commercial. "Hold the pickles and the lettuce," in jest and fun. She looked at him and said, "It sure is a good thing you don't have to sing for a living." Boy, did that bring laughter from all who were sitting there with him and so
it did to all of us who heard the story later.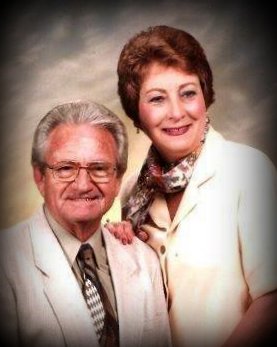 Bill Nelson, of the Swanee River Boys, shared a funny memory:
From years traveling this land with the Swanee River Boys and then the Rangers Trio with David Reece, I could write a book. David Reece loved people and loved to hear them laugh – with many interruptions – as I would be doing my job as Emcee.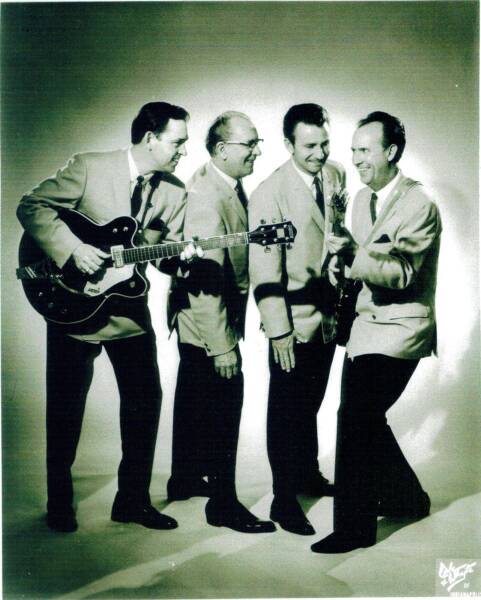 He would come off the wall with one of these: "Ya know Brother Bill, when you pulled up in the bus this morning to pick me up, well ya know, my mother-in-law has been staying with us forever. Ya know, just a few weeks ago she fell and broke her leg and a few other bones, bless her heart. I went in to say goodbye because she is as ill as a copperhead snake. I asked her if she needed anything before I left. 'Well,' she said, 'you just get on out of here and leave me alone. I'm just going to lay here and eat my peanut butter crackers and watch television. Leave me alone.' Then, he would laugh and laugh reach in his suit pocket and pull out the big remote control for the television! There will never be another David Reece.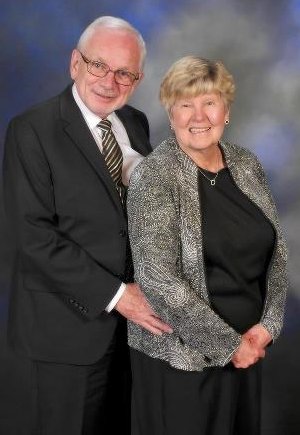 Bill Griffin is a promoter out in Calgary Alberta. Â  He shared the following:
Southern Gospel Music has lyrics that the Holy Spirit uses to bring healing, forgiveness, peace, and overflowing joy. There are so many hurting people in our society that have been touched by the message of hope delivered at our concerts. A pastor and his family were greatly blessed by Rodney Griffin's song: "God Wants To Hear You Sing," when they went through the despair of losing their son-in-law in a fatal car accident. A couple from Edmonton went through a fire, a stroke, a financial disaster, the suicide of their son and the sudden death of their son-in-law through heart attack. Through it all, the sustaining and uplifting lyrics of Gospel music kept their spirits strong and filled with peace.
The other side of Southern Gospel Music is the joy it brings to the soul. The foot-tapping, hand-clapping enthusiasm is contagious and burdens are lifted as the crowd enters into the joyous expressions of life. We have promoted this fabulous music for many years, and the Goodman's song, "We Don't Regret A Mile We've Traveled For The Lord," has become a reality. The friendships we have made with the groups, the meals we've shared together after the concerts, the buses that have broken down, the blizzards and icy roads that took very skilled and courageous drivers, the churches that were packed out and the ones that were not; these are all memories that we treasure. Our love for the groups and their families will always be with us. We can testify today that the Lord continues to bless this God honoring music.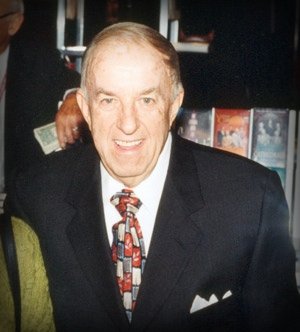 I believe, that each of us, who are involved with this wonderful style of music have many memories. I close with something the late George Younce of the Cathedral Quartet said many times after he recited "Beyond the Sunset:"
"Memory is a gift of God, which death cannot destroy."  
May we all keep making wonderful memories for the Lord!
By Philip Foster  prossfoster@gmail.com