By Stephen Widener
Ahh, to be young, beautiful and blessed with more talent in her pinky finger than I have in my whole body. The world is your stage, and everyone is watching. They think that you have it made, you have everything handed to you and sleep in a bed of roses. Right? As Lee Corso says, "Not so fast, my friend!" It doesn't quite work that way now, does it?

Jesus says in John 16:33 that we would suffer and that is so true. Lauren Talley knows this first hand. In her new book that accompanies her new CD "Songs In The Night," Lauren will tell you that "having it made" doesn't apply here.
The book goes along with her recent struggles, and tells of having to deal with being diagnosed with adrenal disease and chronic fatigue syndrome, not to mention having mononucleosis three times since she was 14 years old. Mono, by the way, can be very dangerous. I looked up the illness on the WebMD website and found that it can indeed be very severe.
But Lauren to her credit, saw an opportunity and not a problem. She saw that through her illness, she along with God has the ability to help others with their issues. And they don't have to be illnesses either.
This is more than a story, it is a study guide. In the book, she goes into scripture starting in Psalms 77, where she got her title in verse 6. Asaph, David's minister of music (choir director, like we say in the South) has the same sort of issues with his situation. Then she goes into different areas of the Bible, like Phillippians to show where God led her.
She also takes her journey into jungles, pool parties, and grocery stores. Interested? I thought so. I was also. Like the Bible principal God gave Ezekiel, "I sat where they sat" ( Ezek. 3:15), I wanted to see what Lauren had gone through and how she came out. I believe she came out a lot better than before she went in. And by faith, you and I can too.
~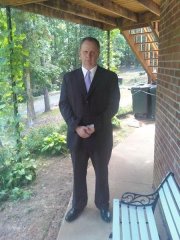 About the Guest Writer: Stephen Widener is a Minister, Southern Gospel Singer, Musician, and Youth basketball Coach from North Carolina. A fan of Southern Gospel, he has been in and around the industry for several years, as well as having relatives within the industry. Stephen can be found in many places on the web including Facebook and Twitter, but you can reach him personally at snwidener2000@yahoo.com.