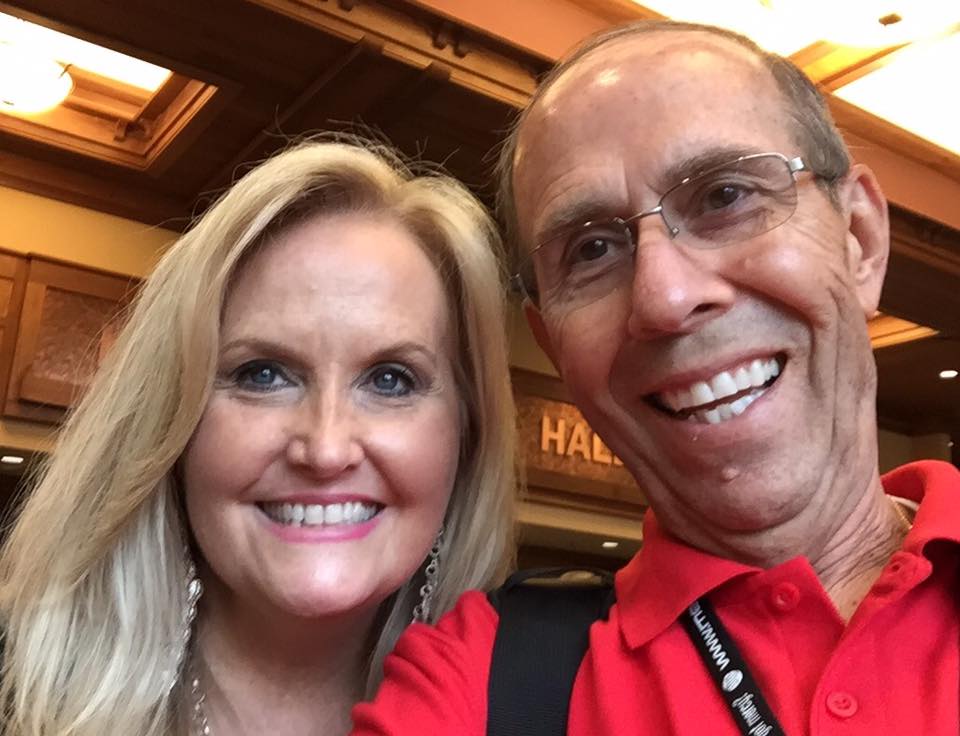 This month we shine the DJ Spotlight on Tom Rusk of 101.7FM WGOG in Walhalla, South Carolina. WGOG has a 6,000-watt FM stereo signal that touches three states: Georgia, North and South Carolina, with Country music every day and Gospel music on Sunday, courtesy of Rusk and "Golden Corner Gospel."
Vonda: What age did you know you would work in radio? 
Rusk: My first taste of announcing came when I was in high school in Illinois where I grew up.  I was asked to announce the starting line-ups for the basketball home games.  It was not until four years after I graduated I got my first break in radio at WARU in Peru, IN.  I began as the evening DJ, but within six months I was the oldest staff member there and instantly became the program director and morning man. Talk about "putting my feet to the fire", wow! 
After a 14 year stint at WARU, I moved to Central FL  and began a seven-year career in broadcast sales.  In 1987, I had the opportunity to manage and program a non-commercial FM Southern Gospel station in Haines City, FL. When the station was sold in late 1990, I was called to active duty with my Army Reserve Unit. I was asked to head up family support and public affairs during Desert Shield/Desert Storm. 
After a 10-month active duty tour,  I went to work at Walt Disney World in Transportation (Bus Operations).  I had a great career at Disney which included not only driving a bus but facilitating guest seminars all over the property.  I retired from the Army Reserves in 2004, on my 60th birthday having served a total of 24 years.  I was privileged to serve my last 10 years in the Chaplaincy as a chaplain assistant.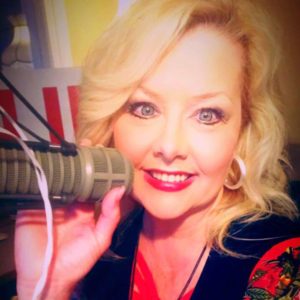 In 2006 I retired from Disney. Â  My wife, Kathy, and I sold our home and retired to the Upstate of South Carolina near Clemson University (2016 Natl Football Champs). Â 
In April of 2007, an announcer at the local Country station (WGOG) asked me if I'd be interested in co-hosting a Sunday morning Southern Gospel show. Of course, I jumped at the opportunity. 
Due to health issues my friend and fellow broadcaster, Wayne Morton had to step down from co-hosting in 2013. I recently celebrated my 10th anniversary on April 9th with a big Collingsworth Family concert at my home church, Utica Baptist, in Seneca SC I select all the music and programming for the Sunday morning program. 
We are a reporting station for both Singing News and SGN Scoops. We currently do not stream any of our programming live. I communicate with my listeners during the week through social media namely Facebook at Golden Corner Gospel – 101.7 WGOG.
Vonda: What is your favorite vacation place?
Rusk: Pigeon Forge/Gatlinburg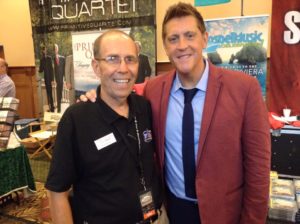 Vonda: Will you tell us about your family?
Rusck: Married to Kathy Ferguson in 1988; two children: daughter-Toma, 44; son-Sebastian, 38; granddaughter-Kayla Marie, 16; mother-Alfreda Rusk, 96; sister-Nancy, 75; brother-Dan, deceased.
Vonda: How did you come to know Jesus?
Rusk: My testimony: I grew up in the church, which was not very evangelistic, but fortunately began attending a Bible believing, Bible preaching church in the late 60's in Indiana. I made Jesus my Savior and was baptized, by immersion, in November of 1969.  But it wasn't until I moved to Florida in late 1980 that I totally surrendered to Christ and made Him Lord of my life. I've been very active in church since that time leading several men's ministries in different churches. Trained in both Evangelism Explosion and F.A.I.T.H. on how to properly share your faith and lead others to the Lord. I sing in the choir, drive the church bus for youth and senior outings and handle publicity at Utica Baptist.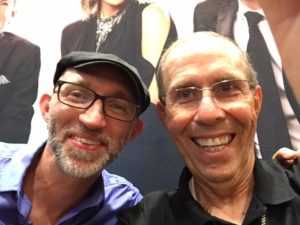 Our thanks to Tom Rusk for this look into his life and career as a Gospel music DJ. Look up Tom on Facebook at ww.facebook.com/Golden-Corner-Gospel-1017-WGOG-575137259167504 and be sure to tune into 101.7FM WGOG when you are driving through his area.
By Vonda Easley
First published by SGNScoops Magazine in May 2017.
Look for the DJ Spotlight appearing regularly in SGNScoops.
READ The latest PDF Version Of SGNScoops Magazine here.
Download The latest PDF Version Of SGNScoops Magazine HERE
Find SGNScoops Magazine On Facebook HERE
Listen Online To The Best In Todays Gospel Music HERE