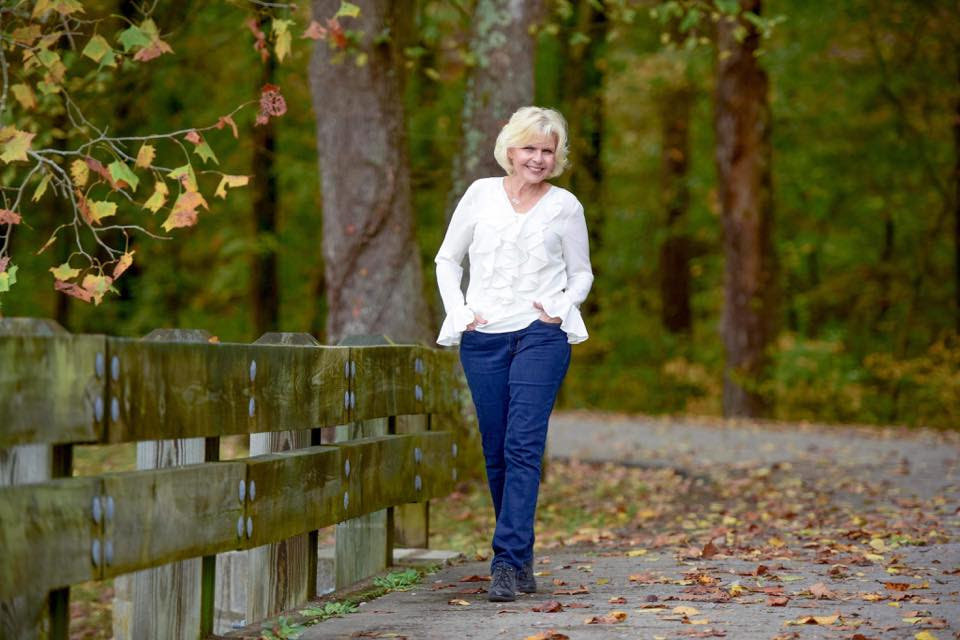 Nashville, TN (May 3, 2018) Southern Gospel music is set apart from any other genre by its lyrics  and their ability to connect the audience to the Savior and His grace. When an artist gets to see people moved by their music, it's a special moment. Recently, Cheri Taylor had a special experience at one of her concerts centered around her latest single, "Testify."
"Saturday evening and Sunday morning I was ministering at Owings Baptist Church in Shinnston, WV. Saturday I sang and spoke for a ladies event.  Sundaymorning was supposed to be a full concert, BUT when the Lord turns things upside down, watch out," Cheri stated.
"I started out with "Sing Hallelujah" followed up by "Testify." You could tell that some of the folks already knew the song and were clapping.  As soon as I finished, the pastor jumped up and started to testify. Soon other folks were standing, telling of Gods goodness and miraculous healings. When all that calmed down I testified before the pastor stood again and began to share about Romans 8:28,And we know that all things work together for good to them that love God, to them who are the called according to his purpose. Wow! What a service! It's incredible to see God move like that," added Cheri.
Cheri Taylor has been building momentum with her recent single, "Testify." She is an active national soloist and speaker at women's events. Cheri was recently interviewed by The Cross  and The Light Networks by Bill Howard as well as an in station interview with Jim Hutson at WYGS. She will also be spotlighted on WZCTwith ReJeana Leeth.  You can find out more about Cheri Taylor here. 
About Butler Music Group
Based in Nashville, Tennessee, Butler Music Group provides professional management and consulting services to Southern Gospel and Bluegrass artists including
 Dunaways, Heaven's Mountain Band, Williamson's, Old Time Preachers Quartet, Sacred Harmony, Coffmans, and Jason Davidson. 
BMG subsidiary, 
Family Music Group
, is the label and radio promotion division of BMG. Label artists include 
Dunaways, Williamsons, Old Time Preachers Qt and Jason Davidson.  
 Radio Promotion artists include
 Canton Junction, David Phelps, Goodman Revival, Ivan Parker, Guy Penrod, Hagees, Jimmy Fortune, Oak Ridge Boys, Booth Brothers, Larry Gatlin
, and many others.
Les Butler has been actively involved in Southern Gospel Music for 39 years as a musician, producer, manager, former publisher of the Singing News, and as a nationally syndicated radio host. Butler started Butler Music Group in 1978, and purchased Family Music Group in 2003. He is a past March of Dimes AIR award, as well as winner of thePaul Heil Broadcasting Award in 2011. Butler's syndicated radio show, Les Butler and Friends, is heard across America and abroad. Butler's playing and production credits include Palmetto State Quartet, Darryl Worley, Richard Sterban, Joe Mullins and the Radio Ramblers, Fairfield Four, Steeles, Dunaways, Crabb Family, Easter Brothers, Marksmen Quartet, Earl Scruggs, Bowling Family, Jimmy Fortune, Marty Raybon,Larry Gatlin and many more. Butler's publishing companies are Hurry-Up Publishing/BMI and Hush Jean/ASCAP. He continues to host a daily Southern and Bluegrass Gospel video blog at southerngospel365.com.
READ The latest PDF Version Of SGNScoops Magazine here.
Download The latest PDF Version Of SGNScoops Magazine HERE
Find SGNScoops Magazine On Facebook HERE
Listen Online To The Best In Todays Gospel Music HERE