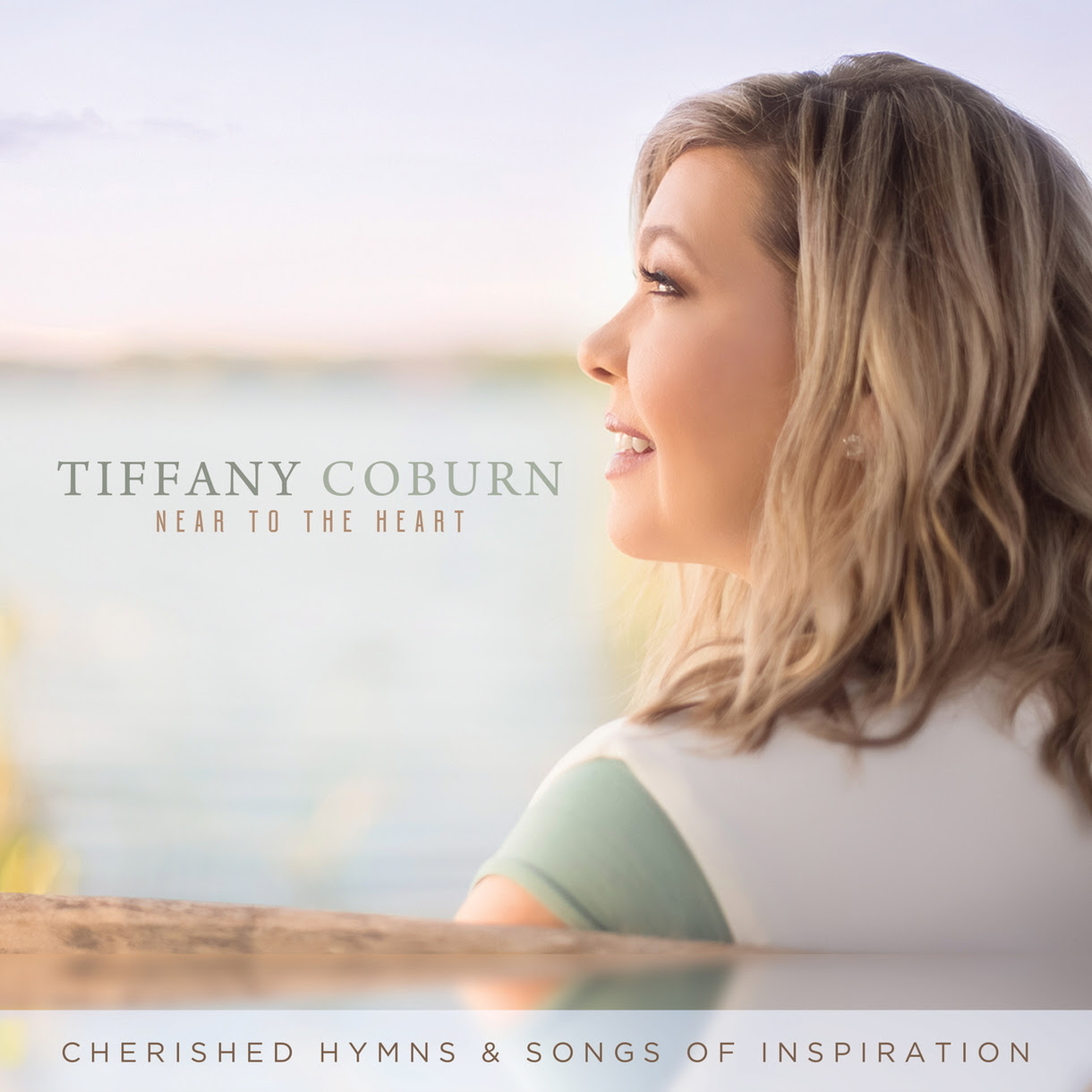 Debut Project Hits No. 1 at SoundScan
Celebrated Vocalist Receives Invitation to Perform at Prestigious Retail Event
Critics Rave About Tiffany Coburn's Debut Project
Additionally, Tiffany was invited to perform at the Christian Products Expo in Pennsylvania where she was warmly received by all in attendance. Her distributor,Sony/Provident Distribution, was honored to be able to introduce her to Christian retailers at this annual event. "Tiffany is the consummate professional," reflects Provident Music/Sony Music Entertainment VP of Sales and Distribution, Jimmy Wheeler. "She was met with overwhelming positive support as she entertained the people in attendance at the Christian Products Expo. I was impressed with not only Tiffany's wonderful voice but by her ability to be flexible when changes came her way. We loved having Tiffany with us at CPE."
Just before 
Near to the Heart: Cherished Hymns and Songs of Inspiration 
released,BroadwayWorld published a rave review of the project. Wayne Haun, producer and co-owner ofStowTown Records, is elated to have this project reviewed by this respected theatre news website. "BroadwayWorld doesn't hand out compliments often. They're actually very tough. So when you see such a write up in such a prestigious periodical, you know you've done something right."  Read the entire article HERE.

Near to the Heart: Cherished Hymns and Songs of Inspirationis currently available at all digital and retail outlets worldwide. The first single is "The Way of Love" and the official music video for that is on YouTube. 

ABOUT TIFFANY COBURN:
Her unmistakable voice has brought inspiration and happiness to friends and families for decades. She has a heart and relentless passion for ministry. The stellar gift Tiffany Coburn brings to the world through her music is remarkable. Whether you hear her singing with Disney's "Voices of Liberty," "Voctave" or performing at churches and concert halls across the country, your heart will be moved by her sweet spirit and powerful voice. While Tiffany enjoys every opportunity to perform as a featured soloist at Carnegie Hall, the Lincoln Center, for the Boston Pops and for orchestras across the country, it is the opportunities to share her heart through music with the church that are the most special.
LINKS:
www.tiffanycoburn.com
www.facebook.com/coburn.tiffany
www.twitter.com/tiffcoburn
www.instagram.com/realtiffanycoburn
www.youtube.com/channel/UClgF18PlkfYrbctPfxOcpNQ
ABOUTÂ STOWTOWNÂ RECORDS:
StowTown Records was founded in 2011 by Ernie Haase and Wayne Haun and then expanded in 2014 with the addition of partners Landon Beene and Nate Goble. With each person bringing their individual expertise, StowTown has become a powerhouse independent Gospel Music label. As the creative home for many of today's top artists, the StowTown family of artists includes Ernie Haase & Signature Sound, Doug Anderson, Charles Billingsley, The Browns, Cana's Voice, Tiffany Coburn, The Collingsworth Family, The Erwins, TaRanda Greene, The Guardians, Trey Ivey, The Little Roy & Lizzy Show, Tim Lovelace, Jody McBrayer, Devin McGlamery, The Perrys, Rambo McGuire, Southern Raised, The Taylors and Triumphant Quartet. Distributed worldwide through Provident/Sony Distribution, StowTown Records has garnered industry attention with multiple GMA Dove Awards and chart-topping releases from their highly respected roster of artists.