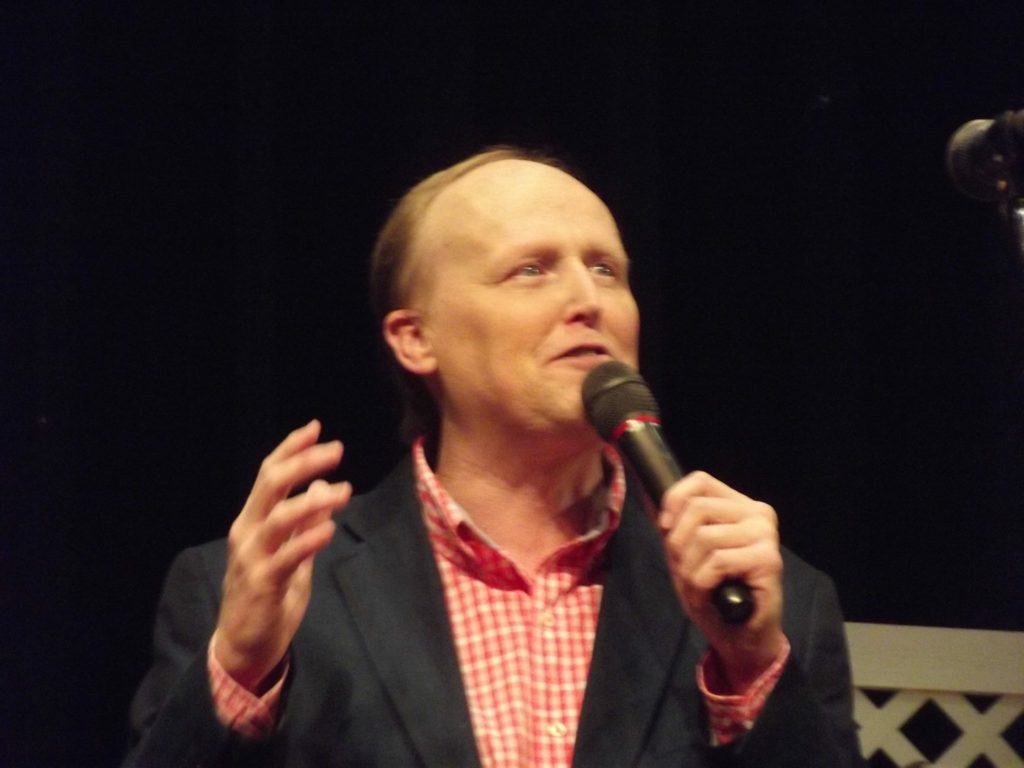 It's a cold winter morning at WZZK in Birmingham, Ala., and Ron Foster enters, ready to do his Sunday Morning Gospel Jubilee. Being a DJ is one occupation where dedication is very important.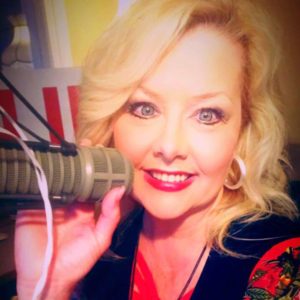 Recently, I got to talk to Foster. Check out our conversation.
Vonda Easley: What's been going on with Ron Foster?
Ron Foster: Vonda, I'm proud to say that this past summer marked my 20th year of playing gospel music on the radio. Fifteen of those years have been on Alabama's largest country station – 104.7 WZZK in Birmingham. Plus, our contract has recently been renewed, so the Sunday Morning Gospel Jubilee on that 100,000 watt powerhouse will continue for many years to come.
Easley: Tell us about your family and about your son, Austin. What's going on with his music?
Foster: My lovely wife, Kim, and I celebrated our 30th wedding anniversary in June. Kim is a paralegal and works at a law firm in our hometown of Columbiana, Ala. Our son, Austin, is now 23 – Kim and I are empty-nesters – and is a graduate of Samford University with a bachelor's degree in vocal performance. Austin not only still sings gospel occasionally, but he also sings classical music. Plus, he does a lot of the production work for the Sunday Morning Gospel Jubilee.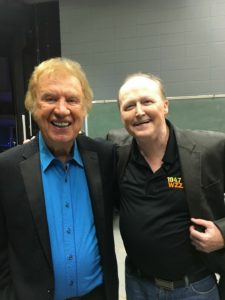 Easley: What is your favorite Southern gospel song that is playing on the radio now?
Foster: A song I'm loving that's currently out now is "Prodigals" from the Steeles. I think the song is more progressive than past songs from the Steeles, and my audience loves it.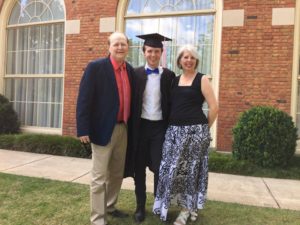 Easley: What is your favorite gospel convention and why?
Foster: At the National Quartet Convention every year, I'm like a kid in a candy store. I always have the best time. Some of the most exciting conventions were the years I was nominated as one of the top five favorite DJs. Although I was never the winner of that coveted award, simply having my name announced from the main stage as a nominee was always a huge honor.
Easley: If you were promoting a concert right now, what would your lineup be?
Foster: Most everyone knows that I was a concert promoter for 12 years. During those years, I brought in the McKameys, New Ground, and the Primitives each year to Jasper, Ala. I loved promoting but had to give it up because the Sunday Morning Gospel Jubilee needed more of my time and attention. However, if I were still promoting, I would continue bringing those three groups back to Jasper. The crowds loved them.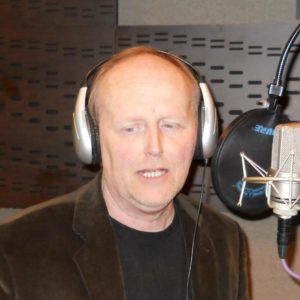 Thanks so much to Foster for coming into the DJ Spotlight this month. Be sure to listen to him every Sunday on 104.7 WZZK in Birmingham or online at www.wzzk.com for his Sunday Morning Gospel Jubilee.
By Vonda Easley
First published by SGNScoops Magazine in January 2018.
READ The latest PDF Version Of SGNScoops Magazine here.
Download The latest PDF Version Of SGNScoops Magazine HERE
Find SGNScoops Magazine On Facebook HERE
Listen Online To The Best In Todays Gospel Music HERE