By Jennifer Cote
Like a road traveled many times, a new season is here almost before we know it; the holidays seem to come faster and faster. We're not like children, who travel the uncharted territories of life as if each day is a new frontier, without knowing what's around the corner. They experience first Christmases, first Easters, first birthday parties; all holding so much adventure and excitement and promise. Perhaps every new day will be like this!
As we've entered into another spring, I see new generations of children eagerly embracing the traditions, the customs and festivities that families have celebrated over the years. Young parents can relive their childhood; grandparents can appreciate the grand cycle of it all. What a process of regeneration, of renewed hope, of faith in how well we are provided for. I look forward to the celebration. I plan another Easter Egg Hunt for the youngsters, recalling the kids' excitement over the hidden treasures that simply await discovery. What a concept: "Seek and ye shall find"!
I also plan a special dinner, to celebrate Easter with family. We may get leftovers or 30-minute-meals the rest of the time, but Easter has to be special. This year, I explored a new menu choice: Prime Rib. Intimidated in the past, I knew the horror that can be met, should such a nice roast be overcooked. My goal would be to serve a nice, medium-rare roast that could always be cooked more if necessary.
My challenge as a caterer is to have preparations made ahead of time, to be able to serve any given meal right on schedule. But also as a mother, I hope to prepare a fine meal despite any scheduling constraints; we might be gone all morning, but will arrive at the house after an Easter service with hearty appetites, fully ready to sit down to a meal. So, how to pull that off?
In my research, I found some good advice. I tried it. It worked. I've included those tips in the Prime Rib Roast recipe. Yes, it is possible to properly cook the meat, and to hold the meat without drying it out and overcooking it! This helps in preparing a successful dinner, despite any challenges, as when guests are delayed in arriving, or the chef has other things to attend to first.
A favorite accompaniment to a good roast is Yorkshire Pudding. It's an easy addition to the menu, as the batter is best made the day before; very convenient for the chef! I tried making both the Yorkshire Pudding and its cousin, the popover, since a friend had recently given me an old-fashioned, heavy-duty cast iron popover pan. After baking, the popovers rose beautifully into clouds of light, puffy richness. We thoroughly enjoyed them, even if they did quickly deflate some. The Yorkshire Pudding is easier than the popovers, as the batter is poured into one dish. One must work quickly when adding the batter individually to the muffin/popover pan, in order to maximize the rising process. But they are so good. Add a side of Blue Cheese Cream Sauce, and a perfect Easter Dinner menu is at hand!

Prime Rib Roast

This elegant entrée is also known as a Standing Rib Roast, if the bone is still in, or a Rib Eye Roast. It's perfect served with blue cheese cream sauce, and perhaps some horseradish. Count on about 2-3 servings per pound of boneless roast, or 1-2 servings per pound with bone in. If you don't mind carving from the bone, the bone-in roast will have even more flavor; it's just not as easy to carve. The recipe below is for a 7-8 lb. boneless roast (or a 14 lb. bone-in roast), serving 15 or so.
Ingredients
* One 7-8 lb. boneless rib eye roast (or substitute bone-in roast, for more flavor)
* 3/4 c. flour
* 3 TBS. Meat Rub (or simply, a mix of salt, pepper, and rosemary)
Let the roast stand at room temperature for about 2 hours. Trim the roast of any fat more than one inch thick. Tie the prime rib before roasting, at both ends, running the cooking twine parallel to the bone. (A butcher can tie the roast if necessary.)
Cover meat w/ mix of: > 3/4 c. flour > 3 TBS. Meat Rub (or salt, pepper, rosemary)
Preheat oven to 450 degrees. Set roast in roasting pan, roast for 20 minutes at 450, then at 325 degrees for 2 1/4 to 2 3/4 hours. Cook to 110 degrees (it'll rise to 120 degrees as it sits).
To hold a cooked roast until serving time, immediately turn off oven and leave door ajar after removing roast. Let roast sit 15 minutes on counter, then return roast to the oven, door closed, for up to an hour (or even 2 hours for the biggest roasts).
_______________________________________________________________________
Yorkshire Pudding
The batter for this is best prepared a day ahead; one less thing to do on cooking day! The recipe below can be doubled for a large group. A single recipe makes 7-8 popovers, or fills one 9×9″ square pan, serving 7 or so.
Ingredients
* 3/4 cup all-purpose flour
* 1/2 teaspoon salt
* 3 eggs, room temperature
* 3/4 cup milk, room temperature
* 1/2 cup pan drippings from roast prime rib of beef (beef juices and oil)
A day earlier, mix until light and foamy: > 3 eggs, room temperature > 3/4 cup milk, room temperature
In a separate bowl, mix together: > 3/4 cup all-purpose flour > 1/2 tsp. salt
Add the dry ingredients to the egg/milk mix, stirring just until smooth; it will be a thin batter. Cover with plastic wrap, refrigerate at least 2 hours, or overnight.
To bake, first preheat the oven to 450 degrees. Pour the cooked prime rib meat drippings into the baking pan or muffin tins of choice. For popovers, use at least 1 teaspoon of meat drippings in the bottom of each. Heat the pan in the oven for about 5 minutes, getting the drippings smoking hot. Carefully take the hot pan out of the oven.
Whisk the refrigerated batter to add some air; quickly pour the batter into the hot pan, on top of the hot drippings. (Fill popover or muffin pans 1/3 full.) Bake in the 450 degree oven until puffed and dry, about 15-20 minutes. Remove from oven and serve hot.
_______________________________________________________________________
Blue Cheese Cream Sauce:
Ingredients
* 3/4 cup heavy cream
* 1 garlic clove, diced
* 6 ounces blue cheese, crumbled
* Freshly ground black pepper
In a saucepan, bring cream and garlic just to a boil. Lower heat and simmer for 5 to 10 minutes. Remove from heat; add the blue cheese and pepper. Stir until smooth. Can be made hours ahead, warmed up again if necessary.
~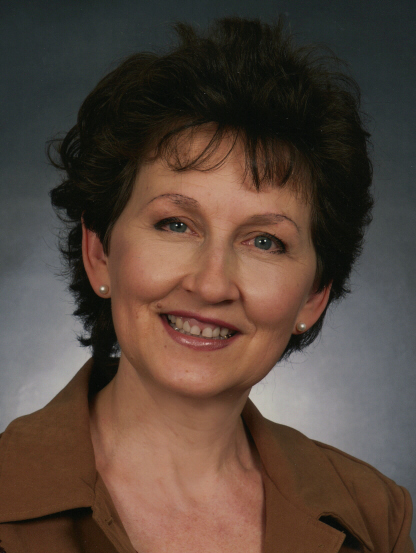 Jennifer Cote, with husband Tom, opened The New Deli in Pinole, CA in 1985. Her cookbook, "From the Land of Milk and Honey", is available at the shop and online. More recipes, plus a lunch and catering menu, can be found at pccuisine.com. Comments, questions? Email Jennifer at thenewdeli@hotmail.com.