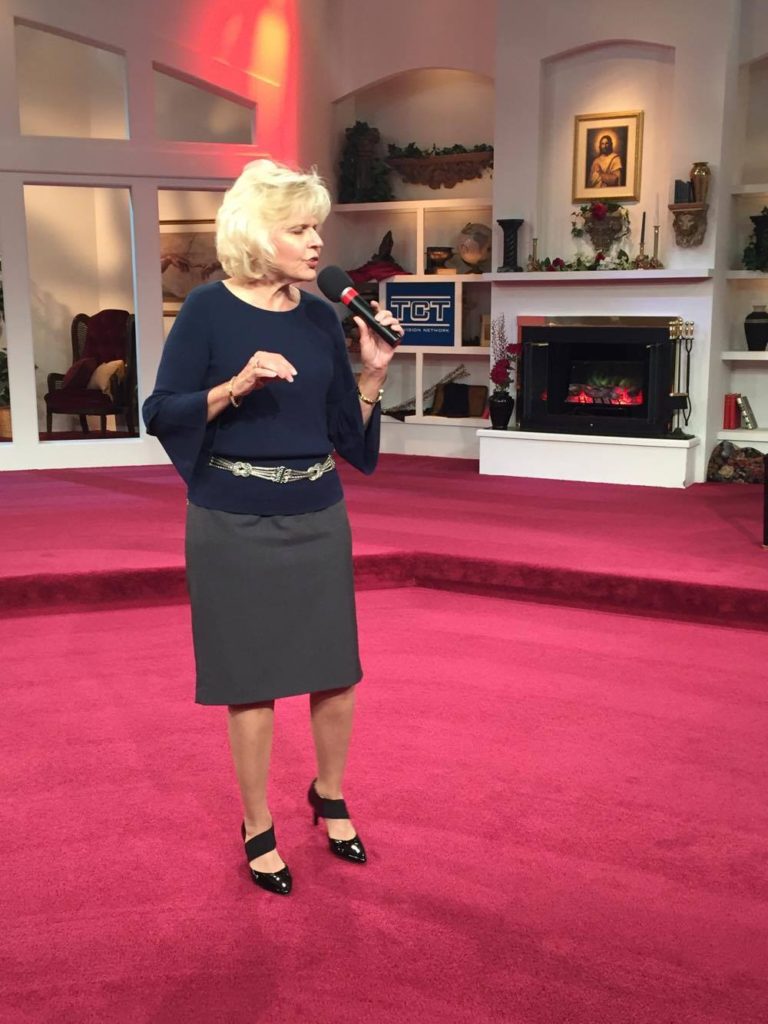 Nashville, TN (August 30, 2017) Soloist Cheri Taylor recently had the opportunity to take her ministry to New York State. She was honored to be the guest musical artist at the Odosagih Bible Conference in Machias, NY. She performed each morning and evening. She was also invited to speak to the ladies luncheon on Tuesday.
While in upstate New York, Cheri had the opportunity to appear on the "Celebrate" television show, broadcast on the TCT affiliate in Buffalo. "While I'm always excited to participate at the Odosagih Bible Conference, I've been asking the Lord to expand my territory in any area He desires to send me. This past week, the opportunity was given to sing on the Celebrate program. The Holy Spirit simply took over the program. I'm so humbled that He chooses to use me to share the gospel through His music," stated Cheri Taylor.
Cheri Taylor currently has a new single to radio, "The Fire Will Fall When The Wood Is Wet." Cheri Taylor released a new album this month, Sing Hallelujah, which was produced by award winning producer Les Butler. "I've known Cheri for many years and I love her heart for ministry. She is a wonderful communicator of the Gospel," added Les Butler. She is scheduled to appear again in Odosagih next Labor Day. To learn more about Cheri Taylor, go to www.cheritaylor.org.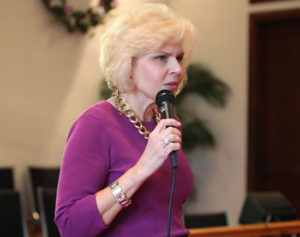 About Cheri Taylor
For more than 30 years, Cheri Taylor has faithfully followed the path that God has set for her in ministry. Blessed with a dynamic singing voice and an exciting stage presence, Cheri delights in a gospel music thrust at concerts and special events to present the Word of God to her audience. Her current album, Sing Hallelujah, was produced by award-winning producer Les Butler.
Since 1998, Cheri has also become well-known speaker as a on a wide range of Christian topics for conferences, retreats and seminars. She is a member of the Conference of Southern Baptist Evangelists, and is endorsed by the North American Mission Board.
About Butler Music Group
Based in Nashville, Tennessee, Butler Music Group provides professional management and consulting services to Southern Gospel and Bluegrass artists including Dunaways, Heaven's Mountain Band, Williamson's, Old Time Preachers Quartet, Sacred Harmony, Coffmans, and Jason Davidson.
BMG subsidiary, Family Music Group, is the label and radio promotion division of BMG. Label artists include Dunaways, Williamsons, Old Time Preachers Qt and Jason Davidson. Radio Promotion artists include Canton Junction, David Phelps, Goodman Revival, Ivan Parker, Guy Penrod, Hagees, Jimmy Fortune, Oak Ridge Boys, Booth Brothers, Larry Gatlin, and many others.
Les Butler has been actively involved in Southern Gospel Music for 39 years as a musician, producer, manager, former publisher of the Singing News, and as a nationally syndicated radio host. Butler started Butler Music Group in 1978, and purchased Family Music Group in 2003. He is a past March of Dimes AIR award, as well as winner of the Paul Heil Broadcasting Award in 2011. Butler's syndicated radio show, Les Butler and Friends, is heard across America and abroad. Butler's playing and production credits include Palmetto State Quartet, Darryl Worley, Richard Sterban, Joe Mullins and the Radio Ramblers, Fairfield Four, Steeles, Dunaways, Crabb Family, Easter Brothers, Marksmen Quartet, Earl Scruggs, Bowling Family, Jimmy Fortune, Marty Raybon, Larry Gatlin and many more. Butler's publishing companies are Hurry-Up Publishing/BMI and Hush Jean/ASCAP. He continues to host a daily Southern and Bluegrass Gospel video blog at southerngospel365.com.
Find more Gospel music news here.
Listen to Gospel music online.
Find more features and stories about Gospel music in our latest SGNScoops Magazine.