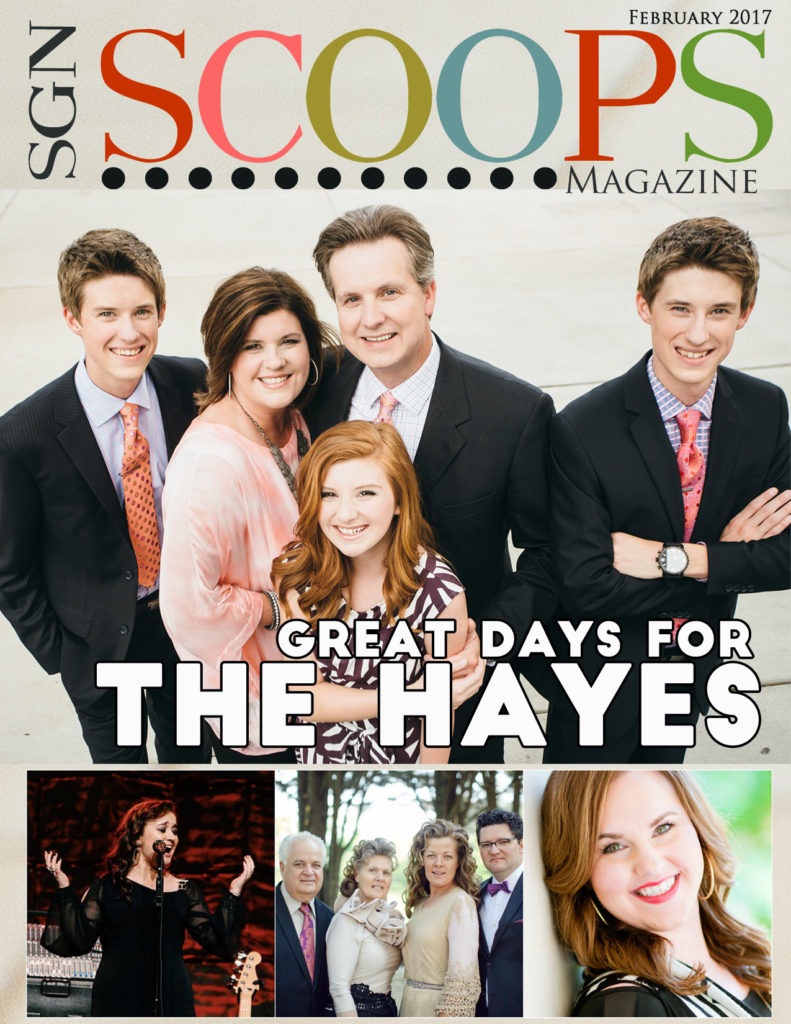 Welcome to February at SGNScoops Magazine ! It is the month of love and we are pleased to bring you an issue full of people who love what they do.
If you haven't met the Mylon Hayes Family, allow Craig Harris to introduce you to them. Justin Gilmore tells us about the Wilbanks, Erin Stevens interviews Lindsay Huggins, and new writer Sarah Murray shares about the unique ministry of the Lancaster Family.
Our historical writer, Charlie Griffin, leads us through the lives of the Hemphills.
Rob Patz, in his Publisher's Point, shares: "Do you ever get scared of what is going to happen? Do you ever wonder if you are really going down the right path that God has selected for you?  These are some of the things I've been thinking about this month as I am writing my Publisher's Point.  There are times where I really wonder if where I am is exactly where God has selected for me to be, but I know in the end I have His hand on my life. If we pray, God is going to reassure us and give us peace. As for the first question, do I ever get scared? I would have to say almost on a weekly basis! Does that make me a less of a person? I don't think so. I think it shows that I am mindful of what God has and what He is going to do…" Read more in the February issue!
Fayth Lore shares what love looks like in the life of Morgan Easter and the love theme is carried through the columns of our monthly contributors: Dusty Wells, Selena Day and Nathan Kistler.
All this plus event updates, photologues, music reviews and more. We love all of our contributors and we know you will too!
Most of all, we know that the Source of all love, Jesus Christ, wants to draw closer to you. Will you let Him?
You Can Download The PDF Of
SGNScoops Magazine
HERE
Find
SGNScoops Magazine
On Facebook
HERE
Listen To The Artists You Read About In
SGNScoops Magazine
HERE
Read the
SGNScoops Magazine
online
HERE.