Arden, N.C. – (February 2, 2017) – Sonlite Records, an imprint of Crossroads Label Group, is excited to announce the signing of Christian solo artist Steve Ladd.
The Dayton Ohio native, now located in Centre Alabama will release his new recording No Excuses, No Regrets later this year on the label. Steve is considered one of the premier vocalists in Inspirational / Southern Gospel music.
"Sonlite is thrilled to welcome one of the industry's most prolific talents, with Steve joining the family," states Chris White. "Steve has garnered a reputation in the business as one of true professionalism. We are expecting a long and fruitful run with Steve and the label."
"I'm so excited for this opportunity to partner with Crossroads and Sonlite Records!" says Ladd. "I can't think of a better organization to work with to get my music out to the world! I'm looking forward to a long relationship with Chris, Jeff, Greg and the whole Crossroads family!"
No Excuses, No Regrets releases later in 2017 on Sonlite Records.
####
About Crossroads:
Crossroads is a market leader in the Southern Gospel, Bluegrass, and Performance Track fields. Established in 1993, following the combination of Horizon Music Group and Sonlite Records, Crossroads now operates several divisions including Crossroads Label Group (Horizon Records, Sonlite Records, Mountain Home Music, Skyland Records, Pisgah Ridge Records, Crossroads Records, and Organic Records), Crossroads Distribution, Crossroads Radio Promotions, Crossroads Publishing Group and Crossroads Recording Studios. Led by a strong executive team of Christian music and Bluegrass music veterans, Crossroads combines cutting-edge technology with creative innovation to connect fans with our artists' life-changing music.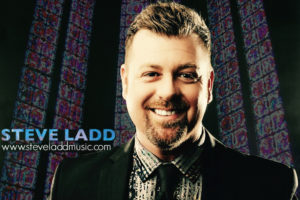 About Steve Ladd:
Ladd has been nominated for "New Artist of the Year", has had two Top 40 Singles, toured with Gaither Vocal Band member Michael English and is featured with the Stamps Quartet on Alan Jackson's newest "Precious Memories" CD, he feels most used when working with Candy Christmas' Bridge Ministry to the Homeless on Tuesday nights in the Nashville area. Steve, his wife and two children are also ministry partners with Compassion International.
While the beginning of an extraordinary journey started with his family, evolved into being an integral part of some of the most award-winning Christian ensembles, the last few years as a solo artist have proven the Lord's faithfulness in his family, his ministry, and his life. And although there is a team of support, partners and prayers behind Ladd and his ministry, he is very thankful to walk where the Spirit leads, "On His Own".
More about Steve Ladd here.
More about Crossroads here.
More Gospel music news here.