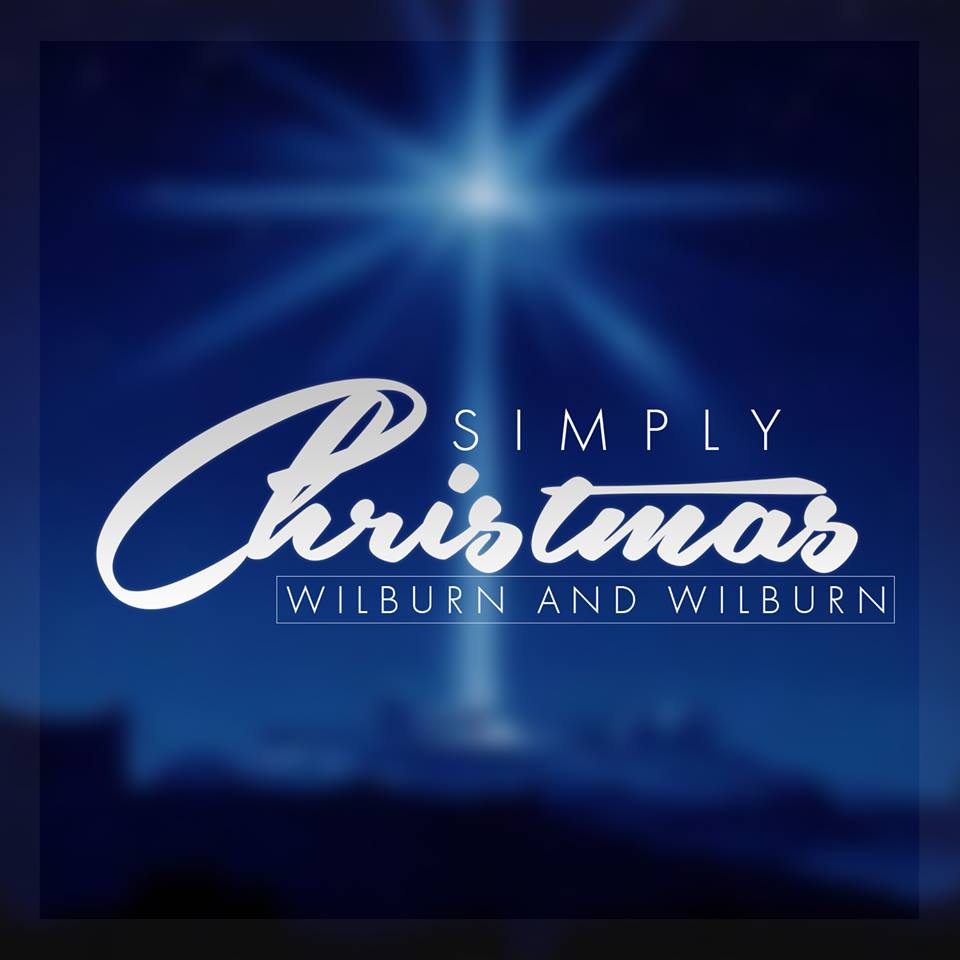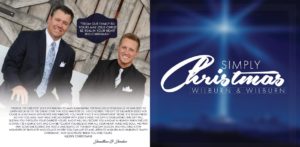 Gadsden, Alabama (October 28, 2016) Multi-award winning duo Wilburn and Wilburn are excited to announce the release of its first-ever Christmas recording. The new album, Simply Christmas, was recorded with the intention of taking listeners back to a simpler time when holidays represented the birth of a Savior and times of memory making with friends and family.
Simply Christmas features 10 of the duo's favorite Christmas recordings. Featuring a more acoustic feel, Simply Christmas was produced by Grammy Award-winning producer Ben Isaacs along with Jonathan and Jordan Wilburn.
Jonathan said, "We wanted to bring the people an album with Christmas songs that take us to a more simple time that featured a slower pace of life and music. We also wanted to present the simple reason for the season: Jesus!"
Jordan also commented, "I have always enjoyed Christmas music but this album reignited my love for it. The arrangements are simple, the music is simple and the message is simple. That is our reason for naming the CD 'Simply Christmas'."
Simply Christmas features all-new acoustic versions of holiday classics like "Joy to the World", "O Come All Ye Faithful", and "Go Tell It On the Mountain", as well as updated versions of modern hits like "Mary Did You Know" and "Beautiful Star of Bethlehem".
The track listing is as follows:
Joy to the World
God Rest Ye Merry Gentlemen
What Child Is This
Mary Did You Know
Beautiful Star of Bethlehem
O Come All Ye Faithful
Oh Holy Night
Go Tell It On the Mountain
Christmas Time's a Coming
Silent Night
If you would like to interview Wilburn & Wilburn contact AG Publicity at info@agpublicity.com.
To learn more about this father/son duo click here or go to http://www.wilburn2.com
Follow them on FaceBook at https://www.facebook.com/WilburnandWilburn or Twitter at https://twitter.com/jordanwilburn1.
To book contact Beckie Simmons at the Beckie Simmons Agency at beckie@bsaworld.com or call 615-595-7500.
About Wilburn & Wilburn
The Father – Son team of Jonathan and Jordan Wilburn are continuing the tradition for three generations. Jonathan spent the first 16 years of his Southern Gospel Music career singing with his family, the Wilburns, one of Gospel Music's most beloved and respected families. In 1996 Jonathan moved to Gadsden, Alabama where he anchored the lead position with Gold City for the next 12 years.
Adding a dimension to this group is Jonathan's son Jordan. Feeling his call to sing Gospel music at a young age, it is a great match of Father and Son to create a great sound and an excitement that enhances any worship service.
For more Gospel music news click here.