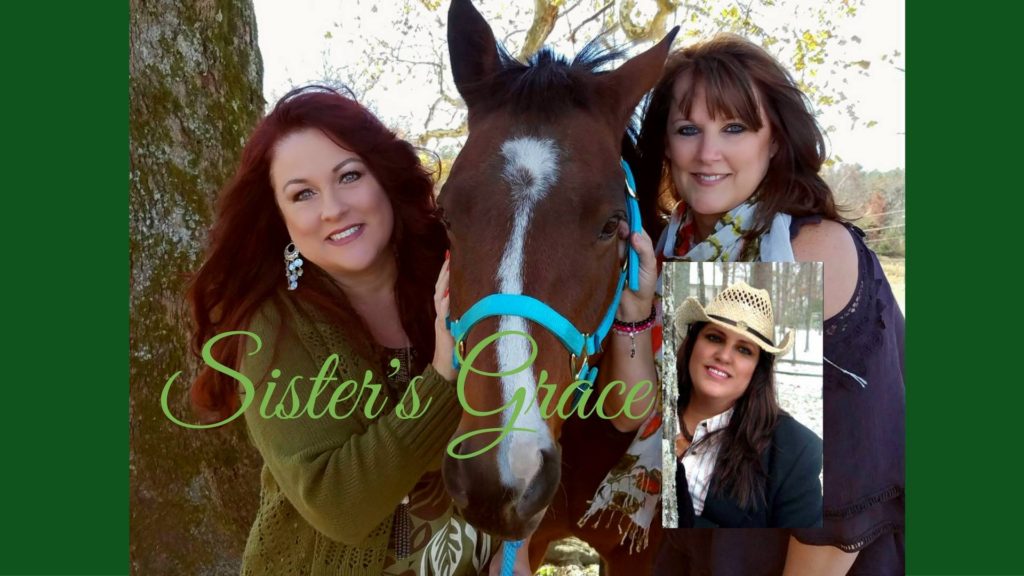 November 8, 2016– (Section, AL) —Â On November 8th, Lighthouse Media was very pleased to announce their next client for publicity. Meet Sister's Grace, a progressive Southern Gospel/Christian Country trio formed out of Section, Alabama, which currently consists of Deborah Peek, Joennen Kettler, and Gina Wilson. Through listening to their music, you will find yourself praising the Lord and lifting your hands to Him as you are touched by not only their music, but their testimonies as well.
Joennen Kettler and Deborah Peek are no strangers to Gospel music. Kettler was placed in the top on the Charlie Daniels' Roundup in the 1990's and has sung with many groups ever since.
Peek is known for her current single "Heavenly Rain" out now through Jan Puryear Promotions and has appeared on many stages such as the Grand Ole Opry, Stardust Theater, Bluebird Cafe and The Ryman in Nashville, Tennessee.
Peek says: "Whenever satan tries to discourage me, I just think about what God has done and how He has healed and protected me, and I am determined that I am going to be obedient and do His work that He has called me to do. Luke 4:18-19  'The Spirit of the Lord is on me, because he has anointed me to proclaim good news to the poor. He has sent me to proclaim freedom for the prisoners and recovery of sight for the blind, to set the oppressed free, 19 to proclaim the year of the Lord's favor.'"
                          
For more information about this group, you can visit their website http://www.debpeek.com or find them on Facebook.
For booking inquiries you can give them a call at (256)-244-1550 or (931)-210-7636.