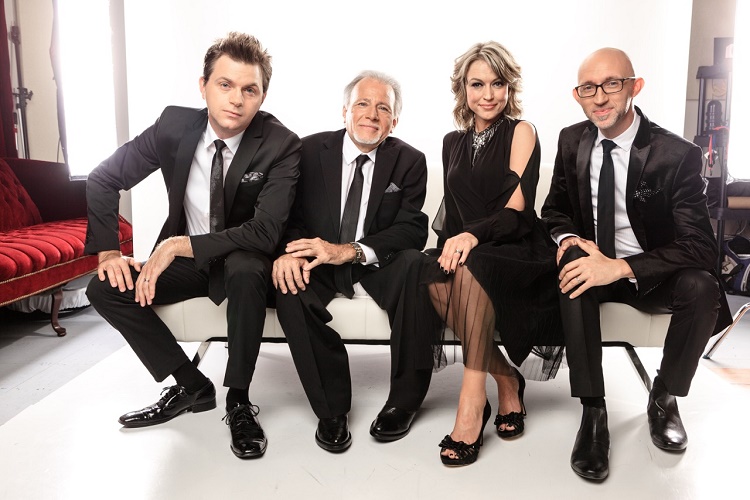 "New Song" hits number one spot
HILTONS, Virginia  (October 18, 2016)  Dove Award-nominated Gospel group The Browders has once again claimed the number-one spot on the Singing News monthly chart. "New Song," the seventh single from the award-winning project Time Machine, will top the chart on the upcoming December 2016 Singing News Top 80 Chart.
The Browders are the first Southern Gospel artist to ever claim seven number-one singles from a single project. The six previous top songs from Time Machine included "He Is Alive,", "Listening For the Shout," "He Took the Nails," "Waiting For You to Get Home," "Lift Up His Name," and "Time Machine."  "New Song" is the seventh number-one from this project, but their eighth consecutive number-one song.
Lead singer and main songwriter for the group  Matthew Browder commented, "I want to thank God for His favor, and I want to thank our loyal fans as well as our record company Daywind Records."
"New Song," written by the 2015 AGM Songwriter of the Year Matthew Browder, speaks of the new song every believer will sing when we reach our eternal home.
The Browders are in the early stages of preparing for a new studio album, due in the Spring of 2017.
If you would like to interview the Browders contact AG Publicity at info@agpublicity.com.
You can find out more about the Browders by going to their website here.
Follow the Browders on FaceBook here and Twitter here.
To book The Browders contact Beckie Simmons Agency at http://www.bsaworld.com or call 615-595-7500.
####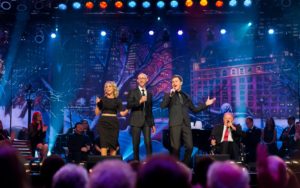 About The Browders
From their beginning traveling together as a family in a Dodge Omni car, to a successful music ministry with national hits, The Browders of Hiltons, Virginia are one of the most exciting groups to step on stage in many years. This family group consists of Tommy Browder, his sons, Matthew and David, and Matthew's wife, Sonya. They travel year round, keeping a full concert schedule as well as holding revivals across the country. One of their most captivating qualities is that The Browders play much of their music live with Tommy on acoustic lead, David on bass, Matthew on rhythm guitar and Sonya on piano. They also write most of their own music.
In recent years, they have been steadily expanding and improving their ministry for the glory of God. They have enjoyed Singing News charting success with original songs like "Stand Up For Jesus" (peaked at #7, in top 20 songs of the year), "Waitin' On My Change" (#14) and many others. With the release of their highly-anticipated, "The Message" recording came a milestone—their first #1 radio single, "Message of the Cross". They are currently performing songs from that recording as well as their hits and most-requested songs.
Though things change throughout the years, their mission has remained the same—to bring hope to a lost and dying world and to encourage and challenge believers. They're real and they're anointed. We hope that in the near future you are able to attend or host a Browders' concert to experience how God is working through this team.
For more Gospel music news, click here.