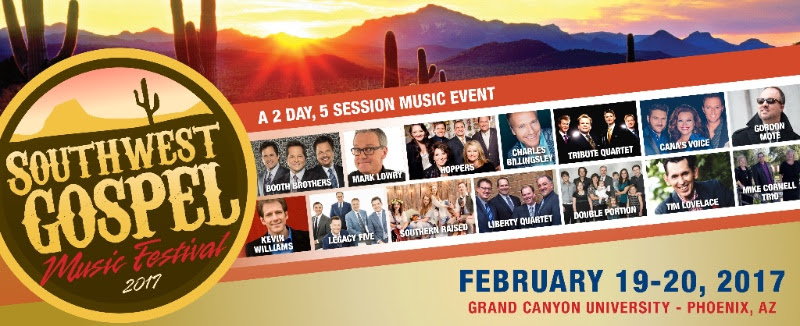 October 21, 2016 (Johnson City, TN)…Â In recent years, the Southwest Gospel Music Festival has grown to become one of the most exciting multi-day gospel music events to take place west of the Mississippi River. Until the 2016 event, Grand Canyon University served as the perfect setting for the Festival. After moving the event to the Phoenix Convention Center in downtown Phoenix, AZ, for the 2016 event, IMC Concerts has announced that the Southwest Gospel Music Festival will return to the campus of Grand Canyon University for the 2017 event.
"We have enjoyed a wonderful relationship with Grand Canyon University and the facility directors since we first began the event in 2012," states IMC Concerts President, Landon Beene. "Over the past few years we have seen the University grow by leaps and bounds, which is wonderful; however, as a result, we experienced scheduling conflicts that forced us to move the Festival to a different location and different date in 2016. The move worked out just fine, but as we were planning the 2017 event, we worked hard with the University officials to be able to bring the event back to GCU. The University is delighted to welcome the event back, and we are delighted to return."
According to Beene, individuals who purchased tickets in advance for the 2017 event, before the event was moved to GCU, will be repositioned into comparable seating. "Special arrangements have been made for those who have already purchased tickets, and those individuals will be provided with special preferred seating with similar placement," Beene explains.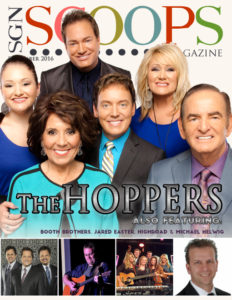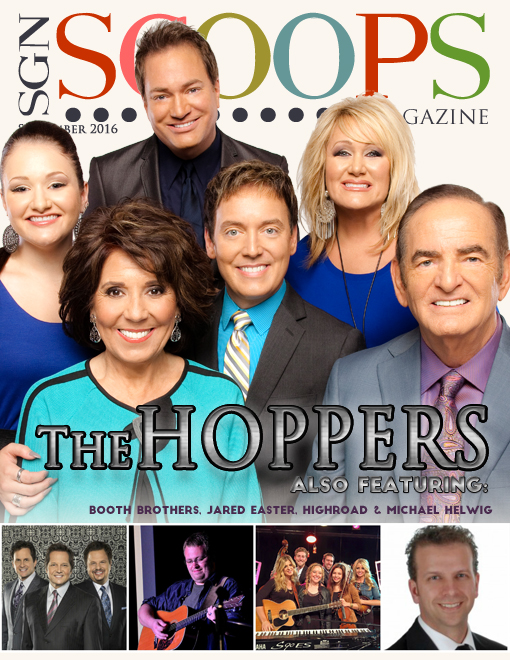 Individuals who have already purchased tickets may call 602-639-8979 regarding their new seating arrangements. Those interested in purchasing tickets, who have not already done so, may call 602-639-8999.
The 2017 Southwest Gospel Music Festival will take place February 19 & 20 and will include performances by such popular recording artists as The Hoppers, The Booth Brothers, Gordon Mote, Cana's Voice, Tribute Quartet, Legacy Five and many others, including popular singer/comedian Mark Lowry and multi-talented male vocalist Charles Billingsley.
Tickets for the 2017 Southwest Gospel Music Festival, February 19 & 20 at Grand Canyon University, are on sale now. Make plans now to be a part of the 2017 event. Complete information is available at www.imcconcerts.com and also at www.gcuarena.com/events/southwest-gospel-music-festival.
For more Gospel music news, click here.