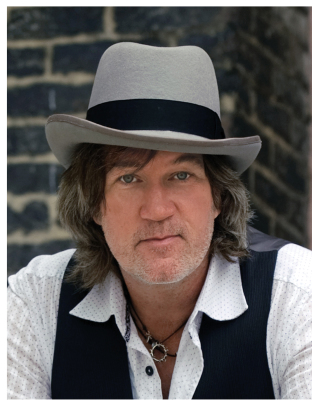 Nashville, Tennessee (May 11, 2016)  Christian Country singer, Chris Golden, has been in Christian and Country Music behind the scenes for a while, but has come out of the shadows to make his own mark with his first Number 1 song, "A Different Light" on the CASHBOX Christian Country Chart.
Chris commented, "Thank you to my award winning – songwriting brother, Rusty Golden, and Dianne Wilkinson for writing such a great song. Thank you also to Chris and Darrell Freeman for sharing their special vocal gifts to make the sound so incredible. I'm reminded of an old saying that fits me right now. It says, 'It's never too late to be what you might have been.'  THANK YOU LORD!"
Deborah Evans Price of Billboard Magazine stated of Chris "For a select few individuals, making music seems as natural as breathing. Chris Golden is one of those gifted souls. A skilled instrumentalist and intuitive songwriter with a voice like warm honey, Golden's passion for music shines on every track of his latest project."
You can learn more about Chris by viewing his web-page at http://www.chrisgolden.net/ .
Follow him on FaceBook at https://www.facebook.com/Chris-Golden-48874828200/ or on Twitter at https://twitter.com/thechrisgolden .
If you want to book Chris Golden at your church or concert event contact him at chrisgoldenmusic@gmail.com
More Southern Gospel News HERE
Find SGNScoops On Facebook HERE