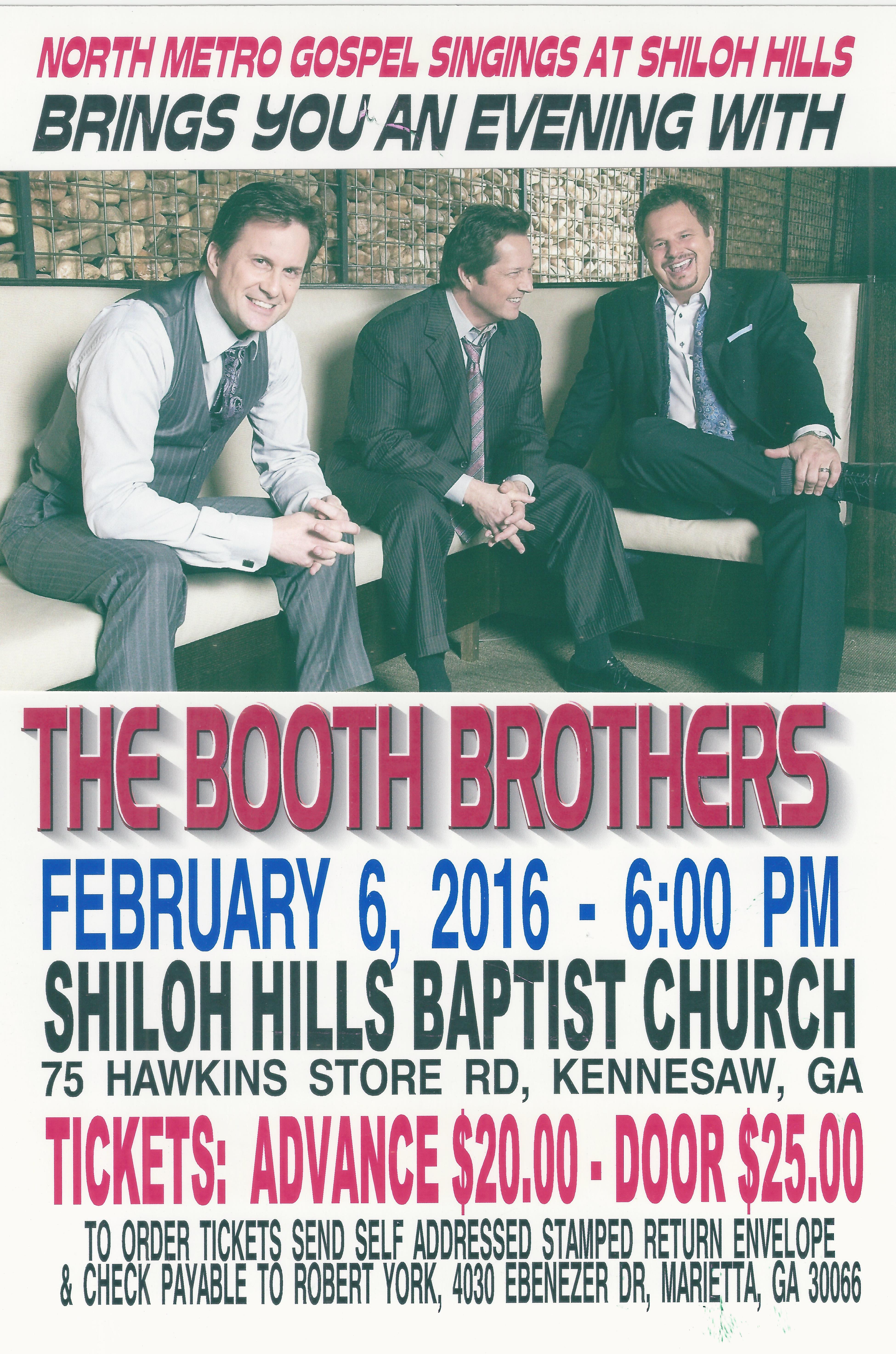 IN LESS THAN A MONTH THE BOOTH BROTHERS WILL BE HERE. FEBRUARY 6 – 6:00 AT SHILOH HILLS BAPTIST CHURCH, 75 HAWKINS STORE ROAD, KENNESAW, GA. IT'S BOOTH BROTHERS BY THEMSELVES. DOORS WILL OPEN NO LATER THAN 5:00. TICKETS ARE GENERAL ADMISSION (EXCEPT THE FIRST FIVE ROWS IN THE CENTER THAT ARE RESERVED FOR VIP SUPPORTERS). IN ADVANCE THEY ARE $20.00 AND AT THE DOOR THEY ARE $25.00. THOSE OF YOU THAT HAVE ATTENDED KNOW THAT WE USUALLY HAVE A FULL HOUSE.
We will be doing some

Sunday

night singings this year at ATLANTA STREET BAPTIST CHURCH in Roswell, GA where Dr. Jamie Caldwell is pastor and Jeff Nunnally is Minister of Music.  We would encourage you to support these events.  No ticket will be required but we hope to get a generous love offering to support the groups. 

May 30

we will have THREE BRIDGES and

July 31

HOPES JOURNEY.  Starting time will be

6:00

.