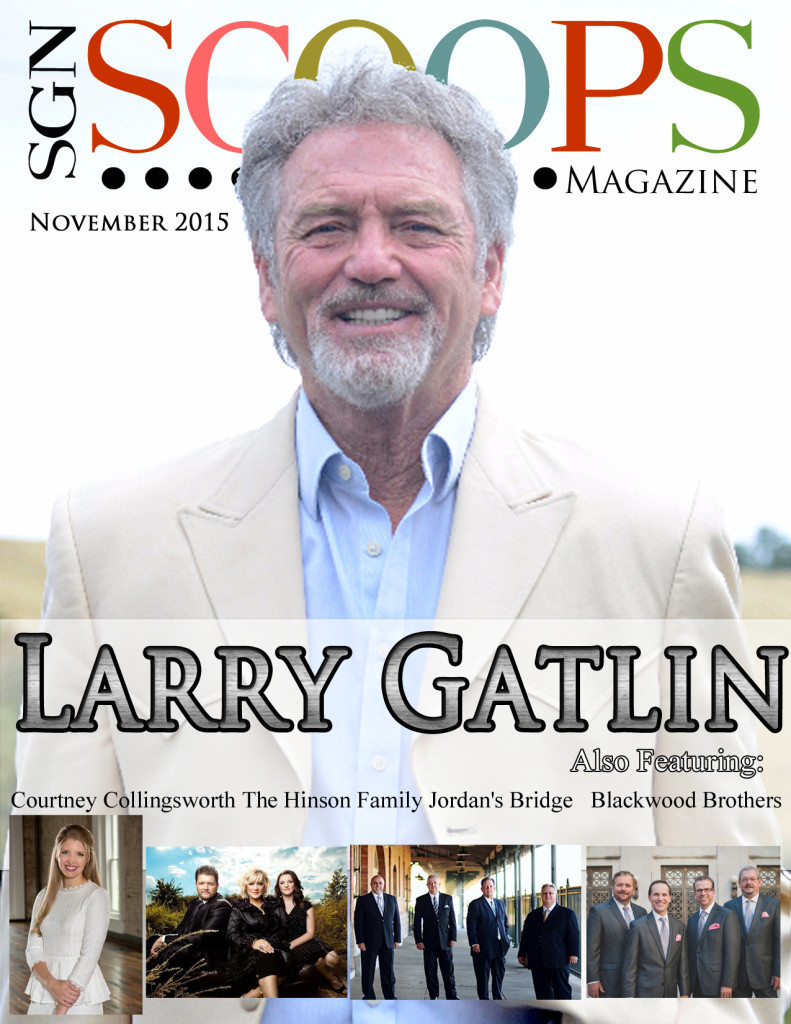 Welcome to the November issue of SGNScoops Magazine! It's a huge month for us as we get together for Creekside Gospel Music Convention in Pigeon Forge and host the 2015 Diamond Awards. If you can't be with us in person, celebrate the month with us as we get to know Country superstar Larry Gatlin in a cover story written by Craig Harris.
Don't miss the features on Courtney Collingsworth, the Hinson Family, the Blackwood Brothers, Jordan's Bridge, Timothy Noble and Ricky Braddy. Join us as we go to the NQC and the ICCAN Round-Up. We have the DJ Spotlight and Randall Reviews It, articles by Lou Wills Hildreth, David Staton, Dusty Wells, Laurette Willis and Sherry Anne.
Matt Baker talks to artists about Thanksgiving and new writers Selena Day and Roger Barkley Jr. look more deeply into what that word means.
We are thrilled with this issue and we are thankful for you, our readers.
Please take time this month to consider what you are truly thankful for, and realize that our Heavenly Father is the Giver of all good and perfect gifts.
Give Him your thanks and praise today and this entire month of Thanksgiving!
You can read the November 2015 magazine here and download it here.
Visit the SGN Scoops page on the web and on Facebook for more artist news and feature!