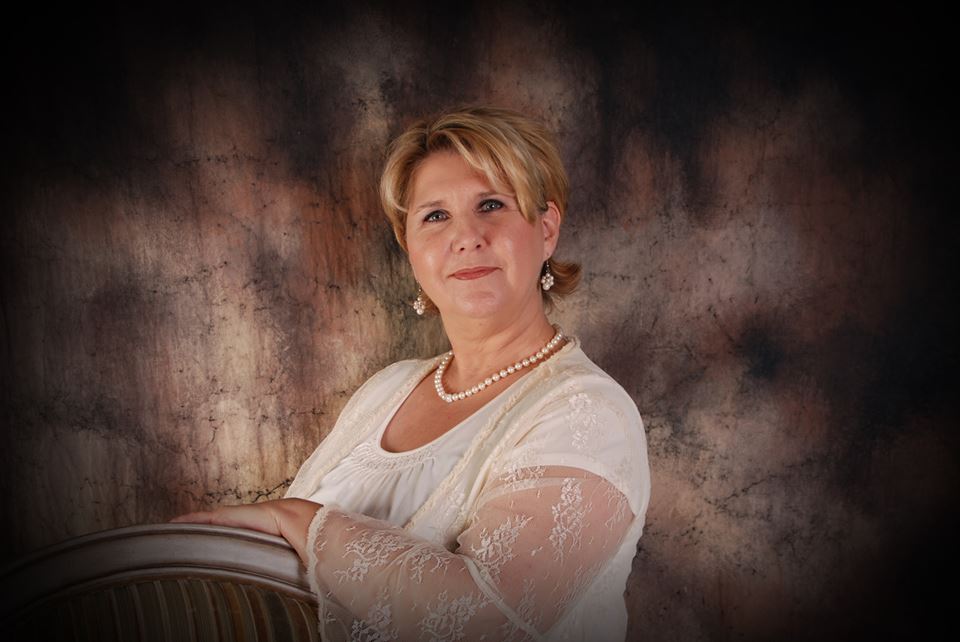 What America Wants To Know About Pauline Patterson
Pauline Patterson is a singer, deejay, radio and concert promoter and has been in ministry for 35 years. She and her husband Ken live in Corbin, Kentucky and for nine years
Patterson Promotions have promoted Southern Gospel artists like Poet Voices, Hoskins Family, Wilbanks, Hyssongs, Homeland Quartet, and many more. I have known Pauline for some time and I appreciate her support of Creekside Gospel Music Convention, as well as her heart to promote the Gospel of Jesus Christ. I want to thank Pauline for taking the time to talk with me and sharing her heart with SGN Scoops.
Rob: How did your interest in Southern Gospel begin?
PP: Well Rob, I'm a country girl from extreme southeastern Kentucky, so it fits with my
mountain heritage upbringing. It was either that or bluegrass, I chose Southern Gospel.
Rob: What made you decide to become a promoter?
PP: From 1999-2002 I was the morning show host on WFSR in my hometown of Harlan,
Kentucky. While there I met a group called the Sons Family. A few years later after
leaving the station I went to hear the Sons Family in concert and at that concert the Holy
Spirit spoke to my spirit and said these words, "Why don't you do radio promotions for them?" I said okay! I did and that song was a Singing News Top 80 for six months; it spent two months in the top 40 and three months in the top 20. Needless to say, that is how my promotions days began.
Rob: What is your best advice for new artists starting in the industry?
PP: Make the best projects that your finances can buy. Don't go full time until you're so busy with your bookings that you have to make that choice. Don't buy a bus until you're financially able to absorb the cost. Keep your focus on souls.
Rob: Who has made the biggest impression upon you as an artist and why?
PP: The Crabb kids. I'm impressed how in spite of their fame, when you meet up with Jason or one of the twins, they will take time to say hello and you will walk away feeling special.
Rob: Which one of your songs has had the greatest impact on the charts?
PP: "Jesus Walks Down Main Street." It spent six months on the Singing News Top 80 and seven months in the Christian Voice Top 100.
Rob: What do you look for in a song that you think will appeal to a radio audience?
PP: The best radio song has a message that will speak to the common man or woman. No matter what our title is in life we all are common in many ways, although our closest family and friends may be the only ones that may be allowed to see it.
Rob: Tell us about a regular day in the life of a radio promoter.
PP: I start my day with coffee and conversation with Ken (Patterson). I then go to my room for prayer and reading. My work day will begin with checking my messages, answering emails, facebook messages, calls…sometimes the phone is never ending and some days it may be quiet. DJ calls begin the first of each month but emailing stations begin the third week in each month. I go straight out of one compilation disk being mailed to manufacturers to booking the next one.
Rob: What is the best thing about your job?
PP: It's that I promote the gospel.
Rob: What is one of the biggest highlights for you from the last nine years?
PP: God has allowed me the joy of growing so many clients in their radio ministry and that is really what I think He has called me to do. Many have never been charting artists when they came to P.P. and before long they will be Singing News charting artists among many, many more charts. I have seen artists that had never charted come in with a Top 40 in their first song with us. I give God the praise for that!
Rob: What are your goals for the next nine years?
PP: I look forward to more favor, I pray for favor with radio, because after all, I do 'promote the gospel.' Pauline Patterson is always hard at work promoting Southern Gospel music and ensuring Patterson Promotions artists are heard across the nation. Whether she is singing her own songs or telling radio deejays about other artists, Pauline does it to the best of her ability and with a focus on souls. Thanks so much to Pauline and Patterson Promotions for all you do to share the Gospel of Jesus Christ.
For more information on Pauline Patterson and Patterson Promotions, click on to
http://www.pattersonpromotions.com
Find More Interviews About Your Favorite Southern Gospel Artist At SGNScoops Here