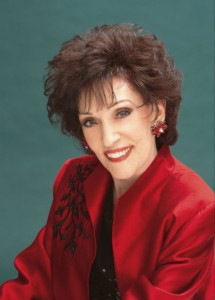 Dottie Rambo was a much-loved and awarded singer/songwriter of Christian music who was killed in a bus accident in May 2008. She is said to have written over 2500 songs, many of which are sung regularly in churches, recorded often by artists and loved by millions. Dottie wrote such songs as "He Looked Beyond My Faults and Saw My Needs," "In the Valley He Restoreth My Soul," and "We Shall Behold Him."
We are traveling the Road to the 2015 Diamond Awards during this nomination period, by highlighting the definition of each award category. The Dottie Rambo Songwriter of the Year is a nationally-charting songwriter in Southern, Country or Bluegrass Christian music whose songs are recorded by Southern, Country or Bluegrass Gospel artists.
On November 4th, 2014, the Diamond Awards were held at the 2014 Creekside Gospel Music Convention in Pigeon Forge. The winner of the 2014 Diamond Award Dottie Rambo Songwriter of the Year was Jeff Steele. Jeff has written many songs that have touched hearts and his family group, The Steeles, have often charted his songs. These songs include, "But God," "We Want America Back," and "On The Road to Emmaus." He is also an author, speaker and pastor. Jeff has had songs recorded by almost every group in Southern Gospel and is much loved by the fans who voted for him for the 2014 Diamond Award winner.
The 2015 Diamond Award Nominations are now open on the SGN Scoops website until March 31. Everyone is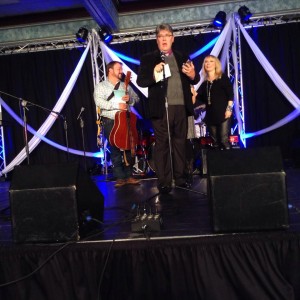 invited to the website to enter the Nominations area and list their top ten favorite picks for each Diamond Award category. You can vote today from the link below!
Who will you decide to nominate this year?
Be sure to vote for your favorite nominees today.
The list of nominees will be posted on the site and fans will then nominate their favorites from this list, with a maximum of five names nominated per award. In
this way, the field of nominees will be narrowed to ten, voted on by fans once more and then narrowed to five. This final list of five will then be voted on by fans to find the one winner for each award.
Make plans now to join us for the 2015 Diamond Awards during the Creekside Gospel Music Convention in Pigeon Forge, Tennessee from November 2nd through 5th, 2015. For more information visit www.creeksidegospelmusicconvention.com
2015 Diamond Awards Nominations can be found at http://www.sgnscoops.com/2015-diamond-awards/
The Diamond Awards are hosted by SGN Scoops digital magazine and Coastal Media Group.