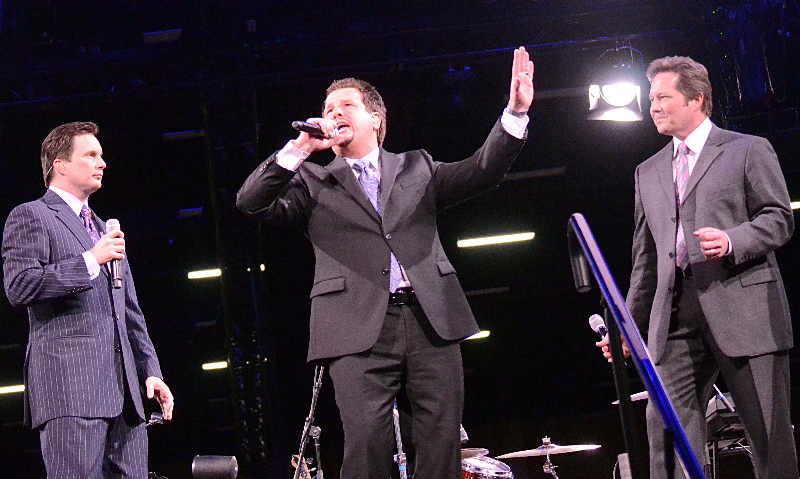 Best Days Are Ahead:

A rejuvenated Paul Lancaster steps back on to the stage with the award-winning Booth Brothers
By Craig Harris
Paul Lancaster has already enjoyed a lengthy career in Southern Gospel Music. Now, he's restarting …. and he's recharged. Lancaster has assumed the role as the baritone singer of the Booth Brothers.
"I'm more than recharged," Lancaster says. "I'm renewed. I'm better in my heart, mind and body than I have been in 25 years. A lot of it was not easy, but God is so good and so faithful."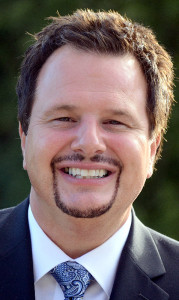 Lancaster was a member of the Palmetto State Quartet from 2009 though 2012. "When I came off the road in 2012, I'd been doing this for 26 or 27 years," Lancaster explains. "I was just burned out. I'd been on the road for so long, and I had some depression."
Absence didn't necessarily make the heart grow fonder, but a heavy heart experienced a great healing during his time out of the spotlight.
"The two years I've been off have been the best healing," Lancaster emphasizes. "Life improved so much. My family, my spiritual life … it was everything. I had a renewal; in my mind, my body and my spirit. I found that contentment that Paul had talked about.
"If this opportunity with the Booths had come along at any other time in my life, I think I could have messed it up."
In fact, Lancaster – who worked in sales and also as a worship pastor over the last two years – wasn't even in search of another opportunity in the Southern Gospel industry.
"I would talk to my wife (Michelle) and say, 'the only way I'll get back out there is if it's this, this and this … good men, accountability … I made this list,'" Lancaster remembers. "I said, 'my family is too important.'
"When the Booths called, my wife and I both knew it was good."
The stability within the award-winning quartet peaked Lancaster's interest. "I've been in it too long," Lancaster notes. "I don't have the energy to build anything anymore. That was one of the things I had on the list. When God answered that prayer, God answered it good. You can't be more established and loved than these guys are.
"To be standing next to these guys, it's not just the talent and vocals, but it's the level of men they are. You want to be with good men who have accountability for each other. Accountability is a big thing in the local church. Out here, we only have those guys in the bus for accountability. I'm so honored to be ministering beside these men."
Lancaster started his career as a member of the Mullins, followed by a two-year stint with the Nelons. Then, when Jonathan Martin left the road for a period of time, he toured with the Martins for approximately two years and also sang with the Greenes.
"Doug Anderson (the baritone singer with Ernie Haase and Signature Sound) told me a few years ago … he labeled me a stunt singer," Lancaster relates with a laugh. "In every group, the responsibilities have been different. It's been so educational.
"The duties were all different, and I've been with mostly family groups. I'd sit there and watch and do my homework. I enjoyed my time with the Nelons. The Mullins, we are still close. I was with them 12 years. They are like my brothers. I can see us (the Booth Brothers) really being there for each other (like that). This is not just people I'm just working for or working with."
Lancaster steps into the role previously filled by Jim Brady, who is launching the Jim Brady Trio along with his wife Melissa and Tim Parton. Brady was a part of the Booth Brothers for more than 12 years.
"Jim Brady has left some big shoes to fill," Lancaster points out. "He's set the bar high. We've been friends for 25 years. I have no better friend."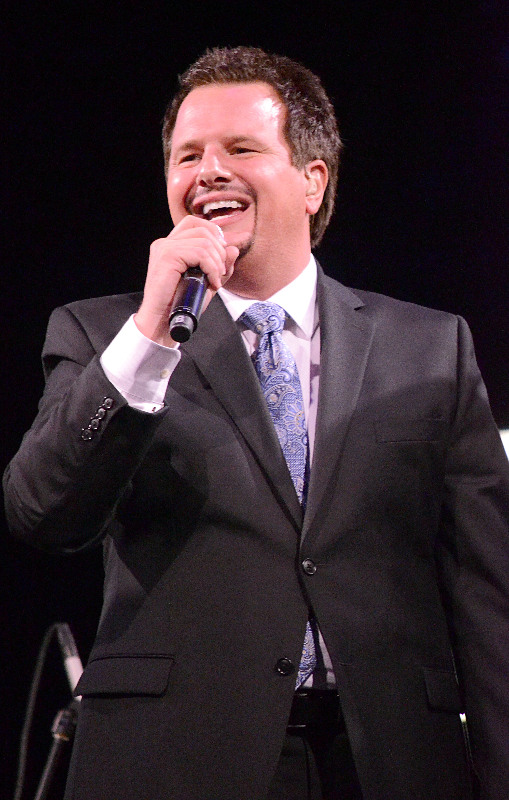 Lancaster first met the Booth Brothers in the late 1990s and then filled in with the group in 2006. "They already knew they could stand me," Lancaster says with a smile.
Lancaster's vocal versatility will be evidenced with the Booth Brothers as he will sing baritone, after singing tenor for much of his professional career. He served as the lead singer with Palmetto State.
However, the group indicates that the sound will not change.
"No, well, let me qualify that," Michael Booth begins. "No (it won't change) in the sense of the harmony and the blend. There's a fraction – depending on how good someone's ear is – of what they are going to hear that will be different. There is a different body to Jim's voice. It's a little heavier on the low end than Paul, but Paul can still hit the same notes. It just might not be quite the same. Paul is a tenor and has a tremendous range. So, we will start him off, trying to make sure we keep what we have, and then we will introduce his strengths later.
"My challenge for Paul will be allowing him to use his high-end range and allowing me to sing over him, because I am not Jay Parrack or David Phelps. So, we will have to figure out how to let him use what he is capable of doing, without me hurting myself. He's extremely versatile, very smooth and a fantastic pitch singer. He's right in the middle of the pitch. We've always had our eye on Paul. That's why we didn't have auditions. We talked to a total of three people, and that was it."
Lancaster adds, "The fans are very used to this sound. In the blend with the Booths, Jim fills a lot of space. He has a broad tone. We're different in a lot of ways, and we're the same in a lot of ways. I'm watching him and learning from him. I hope to just go in there and do my best. I don't think it will really (change the sound). The overall blend when you hear the group all together, it will be the same. It will be a different flavor as far as the solos, but I'm working with them to maintain the sound."
The Booth Brothers recently released a new album – entitled "Still" – which will have more of a country flair than the group's recent projects.
"We just wanted to do something a little different," Michael Booth explains. "It's been a few years since we got out of the box. We used to be known for that (country sound), but it's kind of gone away because we did the Lari Goss albums, the Gaither album and the last album we did, which was pretty traditional. But, years ago, we used to push the limits. So this is a schizo album. It has anywhere from big band to Lari Goss ballads to country to … I don't know."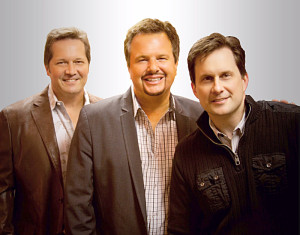 Lancaster's first official performance with the group came on Dec. 31.
"People ask me (what this is like), and the only word that comes to mind is blessed," Lancaster shares. "God is blessing. There're times where I thought my best days were behind me. I had no idea that my best days were ahead of me.
"I want to tear up and cry. My wife has been amazing. I have the total support of everybody around me. I've had amazing response from everybody I know."
Visit the Booth Brothers and Paul Lancaster when they are in your area, and tell Paul you saw his feature here. You can see their tour schedule on the Booth Brothers website HERE. 
Written by Craig Harris
First published by SGN Scoops digital magazine in January 2015. For current features, see the latest edition here.