A DJ Reviews New Music By Jonathan Edwards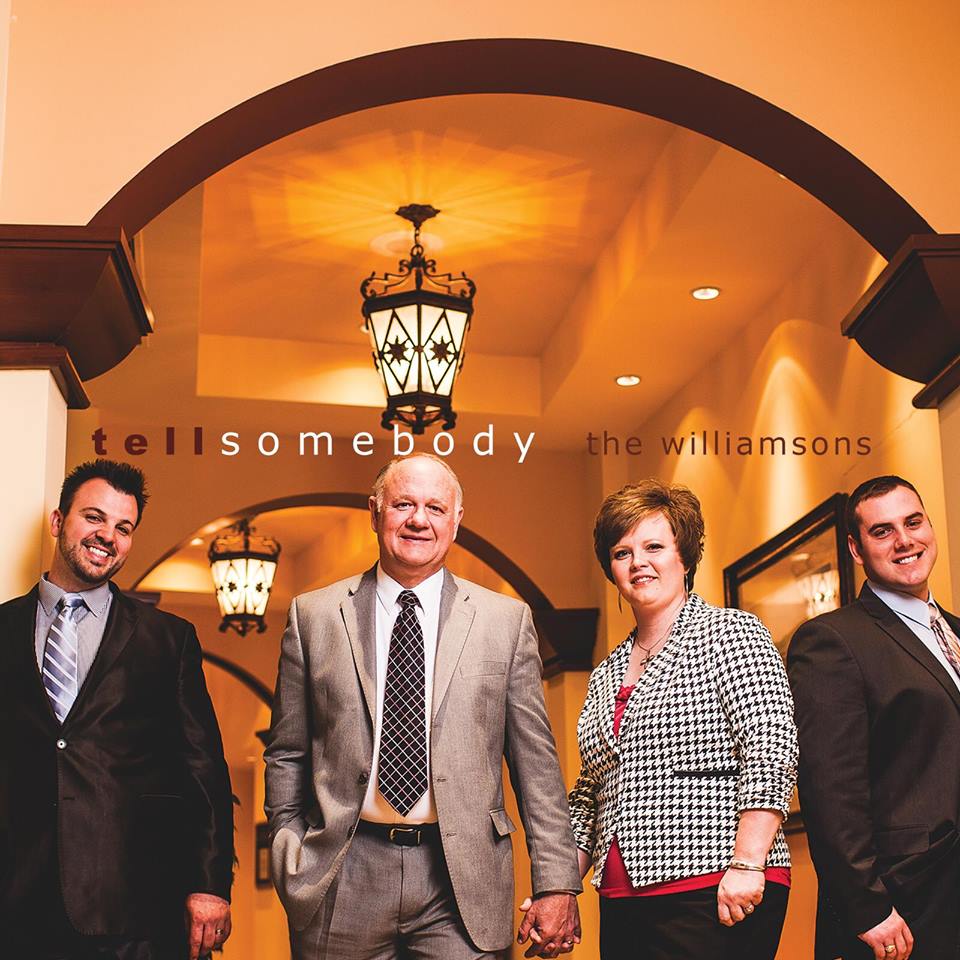 The Williamsons
Tell Somebody
Produced by Donna King
Let me first say that I count this group as some of the finest people you will ever meet. I was working at KWFC 89. FM in Springfield when I happened to find a CD in a pile from a group called the Homesteaders. I was so impressed that I picked up the phone and called the number and that began the friendship I have with Donnie and Lisa Williamson. Over five years ago I made the statement that this group was as good as anyone traveling the roads today and this CD proves what I said to be true.
This CD was produced by Donna King and contains some great music both from the pen of group members Lisa Williamson and Karl Rice as well as other great songwriters like Diane Wilkerson, Lee Black, Kenya West and Ricky Free. Each one of these songs shows off the great vocal ability and flexibility that this group has from the straightforward southern gospel "It Was The Word," to the inspirational "Monday," and the soulful "That's What I Am Talking About."
This CD is one of my new favorites and let me add that Darrin Hebert is one of the best bass singers in all of gospel music. As a listener I love "Monday," and "While the Ages Roll." Too bad that "Monday," is too deep for many stations to want to play. As a radio DJ I love "It Was The Word," and "Shout," which I will say will be the Williamsons' first Top Five song and maybe a Number One.
11 Songs Total Running Time 38 minutes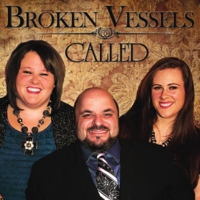 Broken Vessels
Called
Produced by Coleman Production
I have to be honest and say that this CD surprised me in many ways. I just met this group at the Creekside Gospel Music Convention and I had not heard much of their music. As I listened to this CD, I was blown away by the incredible music tracks and vocal stylings of this group.
It starts off with what I would call a Jimmy Swaggart-style Southern Gospel toe-tapping song called, "I Came To Get My Blessing," and features Lisa Roberts.
There are some powerful songs on this CD, including my favorite song called "I'll Run With You." Oh my! Made this Baptist have a shouting fit when I first heard this song. Scott does an awesome job and he has one of those voices with a lot of character in it. My wife calls it 'that 80's rock-ballad voice' and he really does a great job on this song.
Other songs I really enjoy are, "Missing You" and "Over and Over." On a special note, I really like as a listener the song, "Jesus, You're My Everything." As a radio guy, "I Came To Get My Blessing," is radio friendly and again, you can't beat the song, "I'll Run With You."
10 Songs Total Running Time 37 minutes.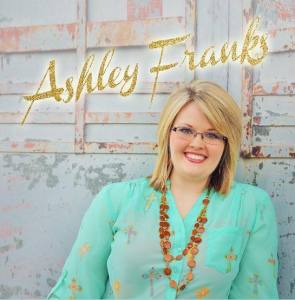 Ashley Franks
Ashley Franks
Produced by James G. Freeze
Ashley Franks is no stranger to gospel music, growing up singing with her mom in the outstanding group Hope's Journey. She is now the better looking half (no offense Josh) of the powerful duet Josh and Ashley Franks. This solo release really shows off the voice that Ashley has and her songwriting ability on two of the songs. She also has music from the great songwriters Gerald Crabb and Mark Bishop. In fact, I really like "Hey World;" love the uplifting message and upbeat feel of this Gerald Crabb tune.
There is also the classic Ira Stanphil song, "Tell Them When You Saw Me." Ashley, great job portraying a very familiar song and making it your own.
The two songs written by Ashley "He's Working Again," and "There's Never Been A Time," are both great but for different reasons. First "He's Working Again," shows the depth of the lyrics she writes and "There's Never Been a Time," is an up-tempo Southern Gospel song that many groups I believe will record as time goes by. "There's Never Been A Time," is a great song for radio and personally I can't get enough of "Been Through Enough."
10 Songs Total Running Time 39 minutes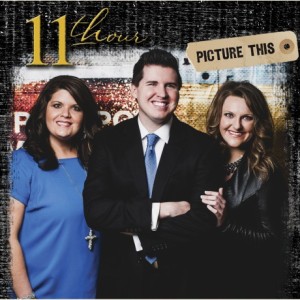 11th Hour
Picture This
Produced by Jeff Collins
Let me just say these kids can sing. This CD truly makes me believe that Southern Gospel music is in good hands for the future.
This CD has a great variety in the song selection, from the more progressive arrangement of the Sandy Knight song, "No Death," to the Country sounding "Everlasting Arms." They have already had great success with "How Will You Plead," and their sophomore release "Picture This," will be more of the same. I think if this group stays with what got them here; they will be around for a long time as a leader in this industry.
As a listener I really enjoy the song "Saints Are Born," and as a radio person I love "How Will You Plead," and "Picture This." I also like "Everlasting Arms" but I hope they don't release this one as I would love a chance to record this song.
10 songs Total Running Time 36 Min.
By Jonathan Edwards of SGN Scoops Radio and Faith's Journey   Email:  jonathan@sgnscoops.com