Sunday Drive
"Happy, Happy, Happy"
Produced by Jeff Collins and Jeff Treece
I think the title of the CD is very appropriate; as I listened to it, I couldn't help but feel happy. Jeff Treece, a very talented songwriter, writes all eight songs. When listening to this CD you catch the overall theme of the album: trying to put a smile on the listeners face. The CD starts out with a song called "This I Know". This upbeat song reminds me of the '80's and '90's TV theme songs, which means it will get stuck in your head and you will find yourself singing it as you go about your day. "Happy, Happy, Happy" of course is already a radio hit and reminds one of Duck Dynasty. That's smart marketing on their part, in my opinion. The CD is a collection of songs that will take you to a place where you realize that in the end, faith in Christ will help you through those dark days of life on earth. Another song I want to make mention of is "American Heroes." I love this song because it brings across a point we often tend to neglect. That is, a lot of heroes will never be featured on the news or in movies. As a listener I enjoyed this CD; however, I would have liked to have seen a few more tracks on the project; eight is too short for a full project. As a radio DJ, "Happy, Happy, Happy' and "American Heroes" are my picks for radio airplay.
8 Songs Total Running Time 25 minutes.
Greater Vision
"Because You Asked"
Produced by Gerald Wolfe
Because You Asked is the kind of CD I have been longing for from Greater Vision in quite some time. It is full of songs that people have loved and wanted to hear from this great trio. In my opinion this goes back to the Greater Vision we came to love when this group started. This project features great vocals and what I would call complementary tracks to go along with the great lyrics of these classic songs. This CD reminds me that it's really about a good song with a great message that people can join in and sing along. Some of my favorite cuts on this project are "I'm Too Near Home,"   "If That Isn't Love," "Until You've Known The Love Of God," and "Come and Dine." Gerald Wolfe plays the piano on the CD and to be honest I am not sure there is a better piano player on these kinds of songs. I would love to see him play more live at concerts. Overall this project brought back a lot of memories and as a listener I enjoyed it. As a radio DJ these are the songs I get calls from people wanting to hear on my show.
12 Songs Total Running Time 39 minutes
Mark Bishop
"This Is What It's All About"
Produced by Mark Bishop and Jeff Collins
I always have been a big fan of Mark Bishop's songwriting and singing; this CD is a showcase of both of those talents. I think Mark continues to surprise me as a soloist because he gets so many different styles of music into a CD project. I love his story songs. I am not sure if anyone else writes these kinds of songs, but it takes me back to classic Country, which I really enjoy. Mark has everything in this CD from the more contemporary sounding "Love's Going to Get You," to the story song, "That's What It's All About," to one of my favorites, a very simple song called, "Tonight I Will Mention You in Prayer." Mark wrote all of the songs, and after 30 years of traveling, I think Mark is still writing and singing songs that are touching people's hearts. As a fan, I really enjoyed the feel of this CD because musically the balance is perfect on this project. For a DJ there are plenty of songs to choose from but the hit "Love's Going to Get You," and "He Can See Me Tomorrow," would be my radio picks.
10 Songs Total Running Time 42 minutes
Three Bridges
"Jesus Saves"
Produced by Rick Sandidge
Let me start off by saying there is no question that these guys can sing. Elliot McCoy knows how to put a group together and play to its strengths. This CD starts off with a very Country sounding song, the title cut, "Jesus Saves, Never Fades." The blend of the three guys on this song is very strong with a great message. As you continue thru the CD, you find a variety of different styles, from the easy and smooth, "Satisfied," to the Black Gospel feel of, "The Lord Will Make A Way," to the straight up Southern Gospel, "When God Does the Doin'," which is my favorite song on the CD. One other song I want to mention is a remake of a classic Imperials' song called "Watergrave." There of course is a connection as Jeremy and Shannon both spent time with the Imperials. There are plenty of choices on this project for radio. My picks would be: "When God Does the Doin'," and "Jesus Saves." As a DJ, I love the many sounds of Three Bridges. As a fan, I tend to like my CD's to have a theme to the project. This one has more variety and is not as targeted in sound.
10 songs Total Running Time 39 Min.
Editor's note: We are thrilled to have Jonathan Edwards reviewing new music for us!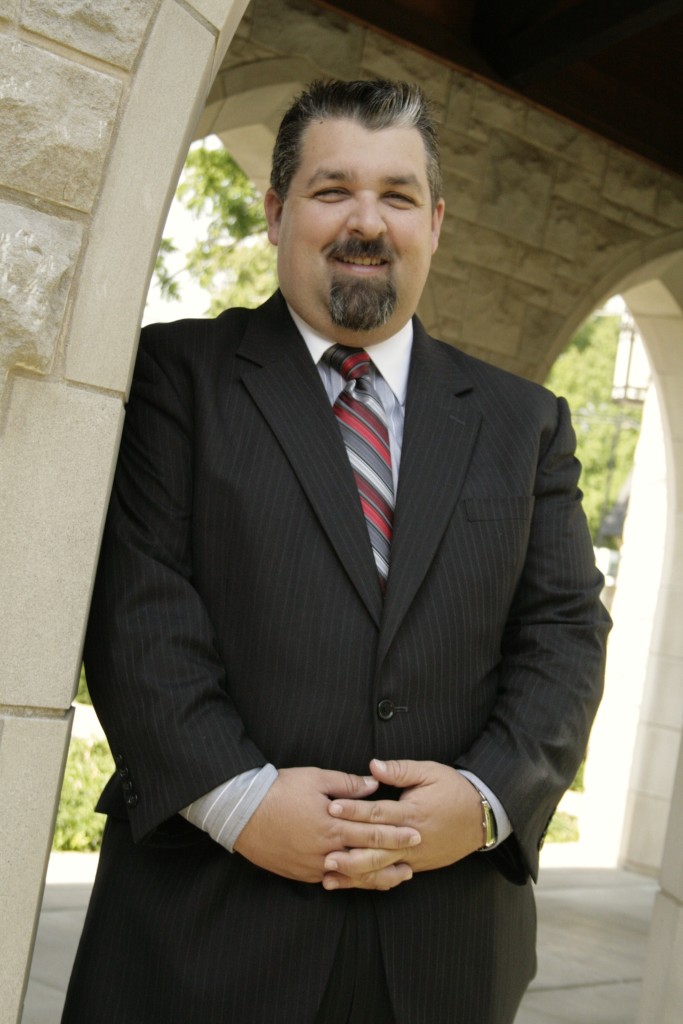 About Jonathan Edwards: Jonathan Edwards began his radio career on KWFC 89.1 FM in Springfield, Mo. At KWFC he worked in news, sales and was an on air personality, creating the very popular Ozark Gospel Showcase. He has been nominated for 2 Singing News Fan Awards and garnered the coveted Paul Heil Award from the 2012 Diamond Awards. He travels full time with Faith's Journey and currently hosts the syndicated radio show SGN Scoops Radio. For more information and free music, click on to http://www.sgnscoops.net/