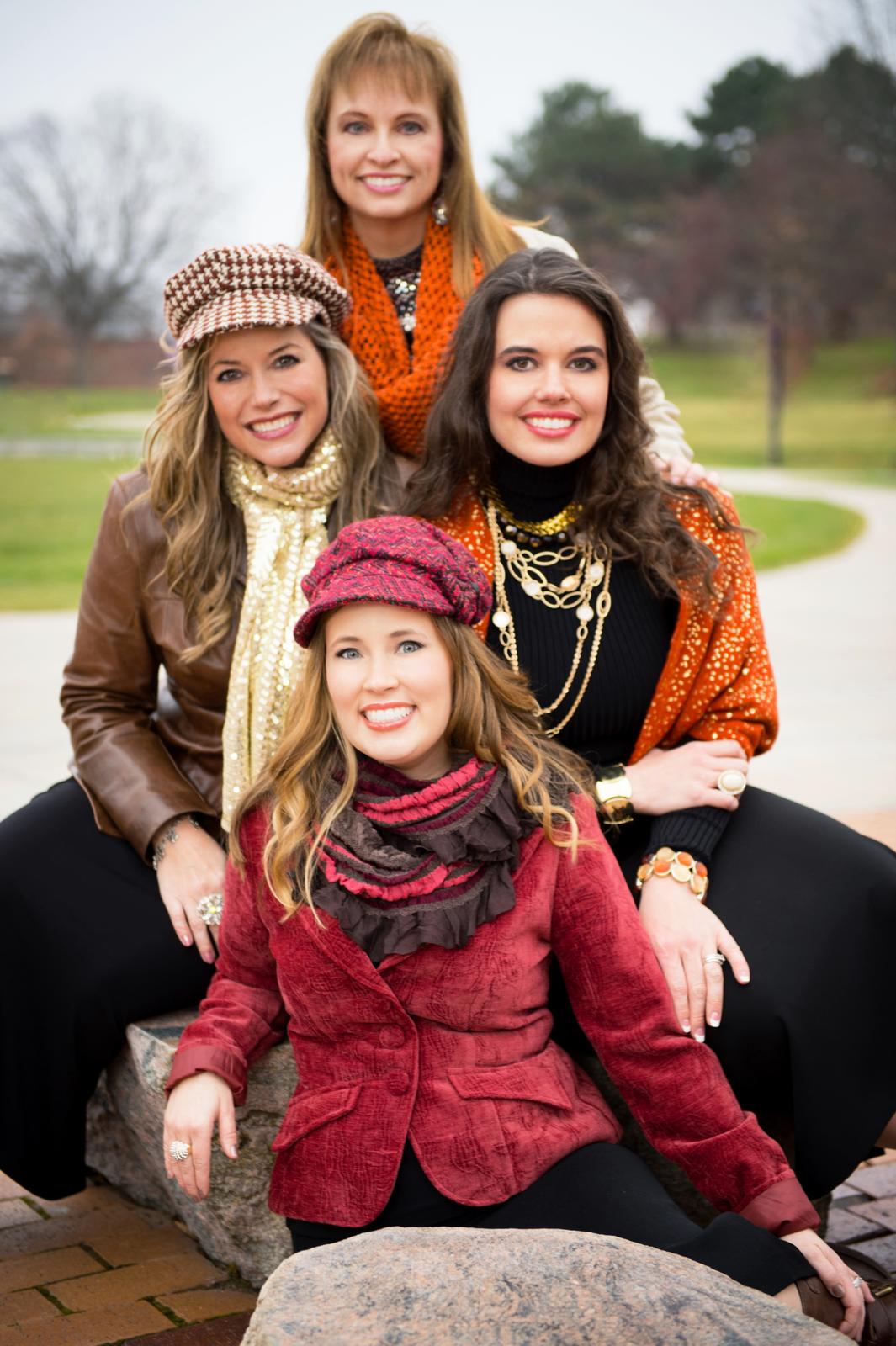 April showers bring May flowers, or in this case, new CD releases for April. This month, we bring you an up-and-coming group with its first national release and a group who has been blessing us with their beautiful harmonies for 13 years – Blessed By Grace and Sweetwater Revival.

As always, if you enjoy the reviews, pick up this music, or download it, wherever you get good gospel music.
Please send your latest releases for review to Randall Hamm, c/o Q-100 WFLQ-FM, P.O. Box 100, French Lick, Ind., 47432.
Blessed By Grace Trio
"Turning Point"
Producer: Shane Roark
Label: Church House/Chapel Valley

Songs: When I Lay My Isaac Down (Billy Fields, BMI); Trust You in the Trial (Rachel McCutcheon, BMI); Song of the Redeemed (Marcia Henry, BMI); Once He Touched Me (Sylvia Merle Green, BMI); It's My Father's Pleasure (Regina Walden, BMI); Ain't It Good (Rachel McCutcheon, BMI); Your Love Brought Me Through (Cheri Jones Shafer-Zane King BMI); Just Yesterday (Dianne Wilkinson-Nick Trammell, BMI); Just Hold On (Gina Vera, BMI); The Touch of the Master's Strong Hand (Ronny Hinson)


Jonathan and Shellena Mullins, along with Deloris Mullinix, comprise the group known as Blessed By Grace, based out of Indianapolis. They have been singing for a number of years and have released two projects.
A few years ago they signed with Chapel Valley Records and have now released their first project through this company. Entitled "Turning Point," it is indeed a "turning point" in their career.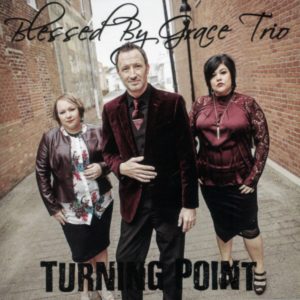 "Turning Point" is Blessed By Grace's first national album, and their first charting single from the project is "Your Love Brought Me Through." The song currently is just under the top 80 on national charts. The song, written by Cheri Shafer and Zane King, tells of our father's strong love for us that will bring us through any trial or situation.
Deloris Mullinix' singing will remind you of the style of the gospel music legend, Vestal Goodman. The trio's version of the Hinsons' classic "The Touch of the Master's Strong Hand" will attest to that. They leave their stamp on this tune.
One of my favorite things on this album is that they are utilizing songs by up-and-coming songwriters such as Rachel McCutcheon and Regina Walden, along with established songwriters. "Trust You in the Trial," written by McCutcheon, is a cut that I hope gets released as a single. Jonathan sings it so convincingly. In the trial I will trust Him with my life, as He is by my side.
This album is a spotlight for the group, which will soon be known outside of Indiana and no longer be the state's best-kept treasure. Their musical future is bright. DJs, if you have not given a spin to "Your Love Brought Me Through," please do so.
Southern gospel lovers looking for a new group to listen and add to their collection, be sure to pick up a copy of "Turning Point." You will not be disappointed.
Visit Blessed By Grace at www.facebook.com/Blessed-By-Grace-Trio-420498394741469, and to get a copy of "Turning Point," visit www.itunes.apple.com/us/artist/blessed-by-grace-trio/1241033495.

Strongest Songs: "Your Love Brought Me Through," "The Touch of the Master's Strong Hand," "Trust You in the Trial"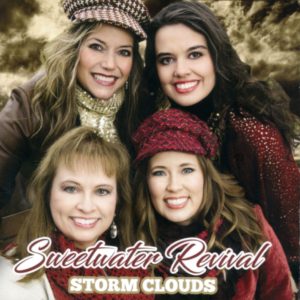 Sweetwater Revival
"Storm Clouds"
Producer: Darren Rust
Label: Gospeltown Records

Songs: Shoutin' in the Clouds; Happy as the Clouds Roll By; Day by Day; Come Church Arise; Treasure That Name; Fool's Gold; God Makes No Mistakes; Tenderly You Tend Your Sheep; A Storm Is Coming; The Star Spangled Banner/The Blood Stained Banner (all songs written by Cathie Paxson, except for The Star Spangled Banner, written by Francis Scott Key)

Sweetwater Revival, known as the female quartet of Southern gospel music, is based out of Minneapolis. They are one of the only all-female gospel quartets in the entire nation. Yes, you read that right, Katherine Paull, Kayla Krizek, Amy Ayash, Lisa Roers – along with their manager Cathie Paxson – have fashioned one of the most angelic and harmonious groups in Southern gospel.
Tucked up and away from the south where many quartets originate, these ladies have wowed many folks for over 13 years with their harmony singing. Paull is a lady you might remember from the short-lived New Speer Revival. She leads this quartet, which has been blessing audiences with their brand of Southern gospel.
Sweetwater Revival's latest release, "Storm Clouds," does not fail to disappoint in delivering heartfelt harmonies and strong message songs. Their current radio single, "Shoutin' in the Clouds," leads off the project and is their second release following "God Makes no Mistakes." You'll instantly find yourself singing along and tapping your foot to a message of what we'll be doing following judgement day.
Prior to this release, their highest single on the charts was "A Hallelujah Homecoming," which topped out in the mid-20s. This single, I expect, should do better that that.
This group has been singing for more than a decade, and on each project, they show off their beautiful harmonies by singing a cappella. The a cappella cut this time is "Day By Day." As I've told Katie, this is what I think singing will sound like in Heaven, angelic harmonies with no music needed, just pure beautiful voices, singing in chorus to our savior.
The end cut, "The Star Spangled Banner/The Blood Stained Banner," is our national anthem and the Christian's national anthem. This will stir up emotions as you hear the anthem of the United States and the anthem of our faith.
The lyrics are, "O say, can you see that Christ died for us. How He suffered and bled, gave His life for our freedom."  Paxson has written a classic that should be sung in all churches and all faiths. It can be heard on Youtube.
The album is a pure delight, and you will enjoy for years to come. Warning … if you purchase this CD, you will not stop with this one. You will want to buy several more in their catalog.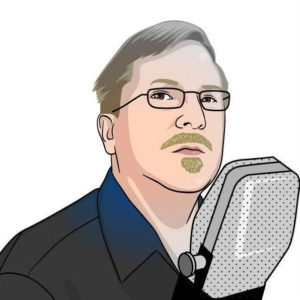 Visit Sweetwater Revival at www.facebook.com/SWRMinistries, and to get a copy of "Storm Clouds," visit www.sweetwaterrevival.com/cd-s.
Strongest Songs: "Star Spangled Banner/The Blood Stained Banner," "Come Church Arise," "Shoutin' in the Clouds"
By Randall Hamm
First published in April 2018 by SGNScoops Magazine. Randall Hamm is a regular contributor to SGNScoops Magazine.
Read the June 2018 SGNScoops Magazine HERE.
Find SGNScoops Magazine On Facebook HERE
Download The PDF Version Of SGNScoops June 2018 Magazine HERE
Listen To The Best In Todays Gospel Music Online HERE