It's a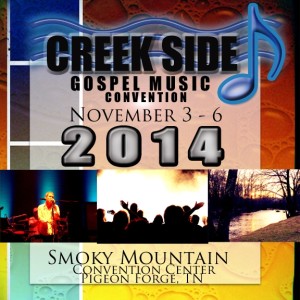 lmost Creekside time!!! In less than a month, over 45 different artists and groups will congregate again in Pigeon Forge for four days and nights of wonderful Gospel music, fellowship and fun. Over the last few months we've shared many things for you to look forward to during November 3rd to 6th at the Smoky Mountain Convention Center.
First of all, before we go any further…you need to reserve your tickets today! Tickets are free but you have to reserve your seat. Head over to http://www.creeksidegospelmusicconvention.com/ and reserve them now. The rooms are almost all reserved but if you call today, you might find one. Call toll free at: 1-800-223-6707 or local call 865-908-3015. For online reservations, click onto http://www.smokymountainconventioncenter.com
If this is the first time you've read the Creekside Update, let me tell you what is happening at Pigeon Forge! The Creekside Gospel Music Convention includes morning chapel services, afternoon concert matinees, evening concerts and midnight prayer times. There is an auditorium that seats over 600 and a large exhibit hall for attendees to visit with all their favorite artists. Remember, all tickets are free, so please reserve your spot for all the events!
Special events are happening every day. Patterson Promotions and Morris Music Group have special matinees. You will hear artists like The Freemans, The Steeles, The Drummonds, Hope's Journey, The Stephens and many more. There will be guest speakers for the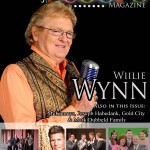 chapel services and a choir during one of the evenings. And you won't want to miss the EXTRA Special events….
Monday night, Lou Hildreth Honors Willie Wynn, our cover artist for the month of October. Known as "Little" Willie Wynn, this gentleman has a long history in Gospel music. This will be the 4th Annual Willie Wynn and Friends Bash, with Woody Wright producing the program featuring former members of Tennesseans and Sweetwater, with music, comedy and stories.  Willie's new CD produced by Woody Wright in 2013 will be featured, as well. Willie tells us, " We have 14 states and Haiti represented that evening. We are thank
ful for all of our family, friends and fans who travel the distance at their own expense to honor Willie and Friends, for four years now." This will be quite a 'Bash,' so be sure to attend.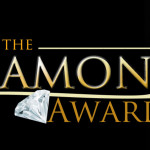 Tuesday night we will present the 2014 Diamond Awards, hosted by Tim Lovelace, with special appearances by Award nominees. The Diamond Award nominations have concluded and you can view the Top Five nominees as we present them daily on the SGN Scoops website. You never know who will make an appearance as SGN Scoops honors the best in Gospel music!
Also, on both Monday and Tuesday nights, WATC Channel 57 out of Atlanta, Georgia will be present to do a live taping of the evening concerts. The programs will then be aired at a later date. Every day will also be covered extensively on Social Media outlets like Facebook and Twitter, so be sure to look for us if you cannot attend. We welcome Meagan Pledger who will manage our Social Media during Creekside. "I can't wait to get started working with Rob and the SGN Scoops team," says Pledger. "They're real people who know the real reason behind what they do and I can't wait to be a part of that."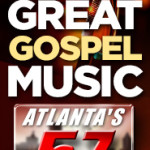 Wednesday night we are thrilled to announce the return of Willie Wynn! Little Willie will be celebrating the release of his new DVD/CD, which was recorded live in Anderson, Indiana last November 2013 with Scott Kramer and Woody Wright from Good News Music Radio. This Wednesday night event will feature The Kramers (Scott, Rachel, and Maria), Woody and Vonnie Wright, and of course, Willie and Sandi Wynn.
Thursday night will be a special surprise event that is so secret; we can't share it with you yet! But be sure to attend!
Word has spread about the Great Doughnut Caper, featuring Vonda Easley of Strictly Southern on WPIL FM. On Tuesday night after the Diamond Awards, listeners who have tuned into the Strictly Southern Show on Fridays at 10am EST will be treated to free doughnuts from Rob Patz. You must listen to the Show to find out how to obtain your free doughnut and you must be present to receive it. To find out how to win and for the latest Creekside updates, be sure to listen to Vonda Easley of Strictly Southern With Vonda Easley chat with Rob Patz of Coastal Media, every week, streaming live on http://www.wpilfm.com/.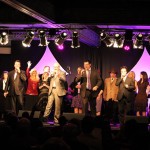 Don't forget that there are many attractions to enjoy in the Great Smoky Mountains while you are at Creekside, so bring the whole family for a real spiritual retreat. Walking trails through colorful fall foliage, streams with fishing areas and forests filled with wild animals await your discovery. For those with more of an urban taste, theme parks, shopping malls, flea markets and restaurants are within walking distance.
For more information, latest news and artists scheduled to appear, visit the Creekside page on Facebook here: https://www.facebook.com/Creeksidegospelmusicconvention .