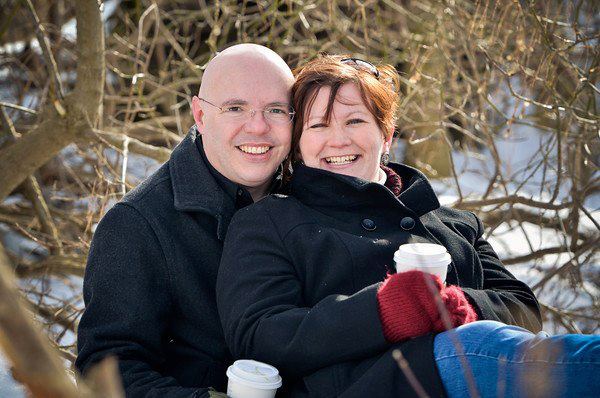 By Stephen J. Bedard
Much of my activity is in the area of apologetics. What is apologetics? It is not as complex as it sounds. Do you have something you enjoy? A type of music, a favourite movie, a relaxing hobby? Can you explain to another person why you enjoy it so much? If you can, you are an apologist. Christian apologetics is simply being able to explain to another why you believe Christianity to be true.
I actually became active in apologetics in the first year I was a Christian. I discovered a group of atheists and other critics of Christianity. It was natural for me to defend my faith from such attacks. I will admit that I did not always have the answers (I still don't) but being challenged pushed me to learn more about what I believed.
Ever since that point, including nine years as a pastor, I have found myself defending the faith. Whether it was by writing books, blogging or speaking at events, there are always opportunities in our skeptical culture.
Who is apologetics aimed at? Many people focus on skeptics. The atheist community is very active and vocal. They have many apologists among them who are eager to defend their beliefs and attack ours. Another audience for apologists is that of Christians. All Christians, of every stage of faith, have moments of doubt. They may never have been discipled properly or perhaps may be experiencing a faith crisis due to some life issues. They then become vulnerable to the next attack on their faith. I enjoy reaching these Christians. I love watching as they become more confident in their faith and more equipped to be involved in ministry.
Isn't apologetics overly academic and dangerous to a passionate faith in Christ? It doesn't have to be. Think about that special person in your life. Part of the excitement of the relationship is learning more about the person. That is what we do in apologetics. If you heard someone insult your husband or wife, you would immediately stand up and defend them. That is what we do in apologetics.
That is why I am an apologist. You might not like the word 'apologetics' but I do suggest that you reflect on how you can defend the faith and strengthen other Christians.
Stephen J. Bedard
***********************************************************************************************************************
SGMRadio website thanks Pastor Stephen J. Bedard for his contribution to our site this month. He is an award-winning author, editor of a Christian magazine in Canada and lives his life by 1 Peter 3:15. Please visit his site and find out more!
Bio – Stephen J. Bedard
My name is Stephen J. Bedard and my purpose is to equip Christians to articulate and defend their faith in a reasonable, relevant and respectful manner.
I do this by teaching, leading workshops and seminars, writing books and articles.  I am the co-author of the award winningUnmasking the Pagan Christ and numerous other magazine and journal articles.  I would love to help your church or small group grow in their knowledge of the Christian faith.  Ask me how I can help.
I live in Cambridge Ontario with with my beautiful wife, Amanda, and five children, Logan, Abby, Justus, Emma and Faith. I am the associate editor at Faith Today magazine, adjunct faculty at Emmanuel Bible College and the padre at the Lorne Scots Regiment.
Contact Stephen at steve@stephenjbedard.com.