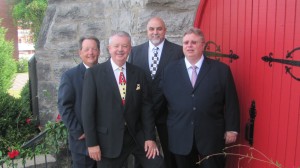 Our 'Spotlight' series has often focused on artists whose names have yet to become well known. However, Jordan's Bridge is a group that contains two gentlemen who were both part of the Singing Americans and whose names are familiar to fans of '80's and '90's Gospel music. Phil Barker and Joe Lane have been friends for many years and have now come together to form a traditional group with strong harmonies and familiar songs that will have audiences tapping their feet and clapping along. SGM Radio recently caught up with Joe Lane so we could turn our Spotlight on Jordan's Bridge.
"I've had starting a new group on my heart for years," says Joe Lane. "I wanted something new and different but never could find the time to follow through. Then one day while I was on the road with the Dove Brothers I decided it was time. I called Phil Barker and asked him if he wanted to sing with me, if I could find more people. He didn't hesitate, just said, "let's do it." Keep in mind that just about everybody and their brother had asked him and he turned them down. I am really honored that he told me yes."
"I met Rick while I was with the Dove Brothers and I talked to him and he said yes. I needed one more so I told my little brother that he had to sing and play bass with me. Jamey helped us get rolling but he couldn't really do that much, so he told us that he would travel until we found someone. Phil called Kirk Henry and he has been with us for about nine months now and is doing a stellar job singing lead. The Lord has worked this deal out and I thank him for it."
Phil Barker is known for his tenor-singing days with the Harvesters and the Singing Americans in the 1980's. Joe Lane played the piano with the Anchormen and the Singing Americans in the 1980's and 90's, as well as more recently with the Dove Brothers. Baritone singer Rick Sheets has done a lot of promotion of Gospel music as well as running his own studio. Kirk Henry sang with a group called Adoration in the past and, according to Lane, is a singer with 'a lot of heart'. Lane says, "I just appreciate their commitment to doing this and most of all their stand for Christ."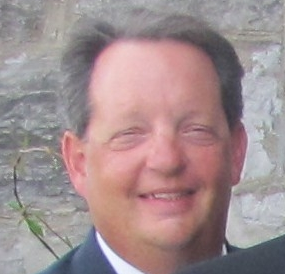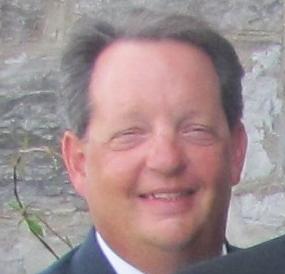 Jordan's Bridge's debut, self-titled CD, contains many well-loved Gospel tunes. Lane says, "'Sheltered In The Arms of God' is my favorite song from the CD, because I know that since Jesus saved me, He has been with me through everything, every problem. He has had my back the whole way." Knowing that Jesus 'has his back' is especially important when starting a new music ministry. Lane says, "The challenges are getting the dates not too far away apart from one day to the next and also, making sure we make smart financial decisions. Leave me out of that last part," he laughs. "What is the greatest blessing of singing Southern Gospel? That people have come to know Jesus as their Lord and Savior. I told the men that my desire for this group was people being saved and they are all with me on that one."
As a band touring the country and singing Southern Gospel, members and managers can wonder at times if the sacrifices outweigh the rewards. Lane says, "As long as we have the support of our wives and kids, it's worth traveling for sure. There are a lot of sacrifices to do this and the rewards are the lost that get saved."
Jordan's Bridge members are committed to their calling and their desire is to continue to sing Gospel music regardless of what others are doing or what the sacrifices may be. They would even like to see their ministry expand. Barker says, "My bucket list is that I would like to be able to quit my job and travel full-time again. I would like to sing anywhere we are wanted." His future bucket list is even more expansive: "I would like to have something nice for us to travel in and to sing at the National Quartet Convention."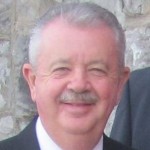 Sheets personal bucket list is similar to Barker's. "I'd love to be able to sing to large crowds and see the lost come to know Christ. My fantasy venues would include the National Quartet Convention Main Stage and also to sing with the Gaither Homecoming."
Kirk Henry has many things on his bucket list, some for the group and some on a more personal level. He says he would love to live debt free, something many of us would like. Henry continues, "I am constantly amazed at Creation.  I want to visit the Grand Canyon, the giant sequoias in California, and Hawaii to see an erupting volcano." Regarding his involvement in Jordan's Bridge, Henry says, "I have been involved in gospel music in one form or other for most of my life, so although it may be hard for some to believe, I really don't have a fantasy venue. If I were to have a fantasy, it would be to have so much demand for the group, that we could not possibly work in all the great places we were asked to go."
Exciting things are beginning to happen to this group of men faithful to the call of God. They have recently worked out a deal with Mansion Entertainment and will be signing with Bill Traylor this month. The tracks are cut on a new album and the vocals will soon be recorded. "I'm so excited," says Lane. "This is what we've been praying for. I know Bill. He's a man of his word. We worked together when I was with the Singing Americans back in the '80's. He is wonderful to work with. I can't wait to get the CD finished!"
Jordan's Bridge is working hard on their new material and the group is looking forward to a busy schedule in 2014. To keep their ministry strong both individually and as a group, the men say that prayer is vitally important. Rick Sheets says, "We try to always pray together before each concert and we keep in touch with each other almost every day so we can encourage each other in God's way." Sheets says that on a personal level he tries to remain diligent about fasting, praying and reading the Word.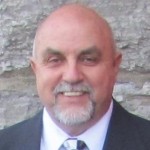 Henry agrees with Sheets about the need for prayer and encouragement. "Obviously there are times we pray together prior to services or concerts, but we also love each other enough to share things that are going on in our personal lives. I don't believe any of the guys have a problem coming to another member and saying, "I have this going on…", or "would you pray about …" because we have all done it at one time or other." Barker remarks, "I try to pray for each member of Jordan's Bridge every day and when we are together I try to tell each member that I love them." As well, Barker adds that daily prayer and scripture reading is important.
Kirk Henry is a little more high-tech in his daily devotional approach. "I have the Bible Application on my phone which allows me to import devotions and studies, and it sends me reminders each day just to make sure I don't allow myself to get too busy. The current plan I am using is a yearlong plan called "A Passion to Serve."
Jordan's Bridge members do indeed have a 'passion to serve' as do their families, who are involved with this musical ministry. Rick Sheets says his family is very supportive of his involvement with the group and his wife keeps his home in operation while he is on the road. "My wife goes with us as much as possible, but she is always available to do anything we need her to do. My children even help us by advertising on social media!"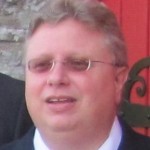 Another family man, Phil Barker says that his family is very important to him and they are very involved in Jordan's Bridge ministry. "When you have family behind you, it makes traveling easier because you know they are supporting you with prayer and love.
Kirk Henry says his family is not only supportive of his ministry with Jordan's Bridge but also involved in local downtown ministry as well. "When we are not on the road I attend church with my family at Mountain Grove in Granite Falls, North Carolina," says Henry. "My family fellowships and participates with one of the small groups from our church, and have volunteered to work with the food pantry at our church, which normally helps a couple of hundred families in need twice a month."
The men of Jordan's Bridge definitely see the group as their way to reach hearts that need to find Jesus. Barker says, "I sing Christian music because I believe it is the only music on earth that can change a life and make a person see their need for Christ." Sheets adds, "I sing Gospel Music to allow God to use me in whatever way He sees fit, to be a blessing to His children and to see the lost become saved. And as Phil always says, 'To tell you that Jesus loves you and wants to live in your heart.'"
Joe Lane says, "I sing and play Christian music because this has been my calling for one thing. I grew up listening to this music. My parents must have had over 1000 LPs and one song I remember that was played a bunch, was "Jesus Is Coming Soon," along with "When I Walk in Streets of Gold," by the Inspirations. I started playing piano at four years old. God plainly spoke to me at that age. He worked through me and until my Father led me to Christ on March 31st, 1975, I didn't realize really what it was all about. I knew the music was different and made me happy, but I finally realized what it meant, when God saved me."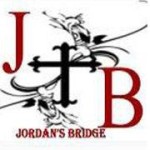 "Gospel music inspires me and picks me up every time I'm down," Lane shares. "I went 17 years and didn't play for anyone full-time but did fill in for a few groups. Oh, how I missed it. In November 2002, I had an accident that could have shut my piano playing down, but God had other plans and healed my right hand that was badly broken. I knew if I got another chance at playing that I would be all over it."
"In September of 2011, McCray Dove called needing someone and I packed my bags and jumped on that bus. I'm thankful he did give this old guy a call. It got me back in touch with the best music in the world. I had a desire to start a group of my own. God gave me that desire and as long as I play His music for His glory then He will take care of the rest," states Lane.
Kirk Henry sums everything up for Jordan's Bridge with his comment, "Other types of music may provide momentary enjoyment, but gospel music is the only music I have ever been drawn to sing because it has a message that tells of a Savior and changed lives!"
For more information on Jordan's Bridge, click on to http://www.jordansbridge.com/
See them on Facebook at https://www.facebook.com/sgJordansBridge
Questions? Comments? Do you know an artist that you would like SGM Radio to shine the Spotlight on? Email Lorraine today at sgmradio.lorrainewalker@gmail.com
By Lorraine Walker