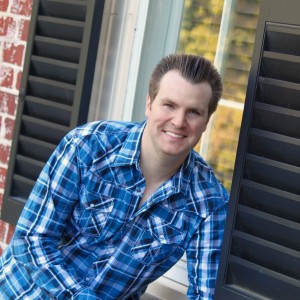 The Gospel Music world may be referred to as a swinging door, but audiences are always eager to welcome the return of talented artists who have left the stage in the past. Jim Mahalick's strong, melodic baritone once completed the powerful sound of The Hoskins Family until the mid-2000's. He stepped away from the group stage into a church position in his native Chicago. Now Jim Mahalick's liquid country vocals are back on the airwaves with a new single, "Expecting A Mountain", as he returns solo to the Gospel stage and to a warm welcome from old and new fans alike.
SGN Scoops was thrilled to hear of the return of Mahalick, who this writer last interviewed at the National Quartet Convention in 2006. "Where has time gone?!" says Mahalick. "It seems like only yesterday when we spoke last and that's been years now. Well, to be honest, a lot has changed since then and for the better. I have been married now for six years to a wonderful girl from Virginia, named Danielle. We met when CrabbFest came to Owensboro, Kentucky, in the early 2000's and kept in contact. In 2005 we began dating and it didn't take long to realize we were meant for each other. We now have a 15-month-old boy who has absolutely rocked our world!  He's the joy of our lives; his name is Matthew Joseph Mahalick." 
"My wife and I still live here in Chicago when I was born and raised," Mahalick shares. "I love this city! I over the past six years have been leading worship at Free Christian Church in Monee, Illinois. I have still been involved in some touring, but mainly working in the church. I feel that's where God wants me at the current time. I am planning to begin touring more often when the new project comes out toward the end of this year.  Look for dates to come in spring of 2013 on my website."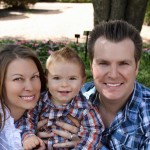 The single just released from Mahalick's new project is entitled "Expecting A Mountain", a message he can relate to and share easily with his audience. "This song was written by Barbara Huffman and Twila Labar," says Mahalick. "The first time I heard this song I knew I had to record it. We can agree these past few years have been a challenge for many people. This song talks about the valley of trials many of us have been in and how any day now we're expecting a mountain top by faith!  I've performed this song a couple of times live and it has really moved the crowd with its message. I myself have seen challenges that God has brought me out of recently.   I can't wait for everyone to hear this song!"
Jim Mahalick's single is receiving a lot of airplay from Gospel stations across the country. Gospel DJ Lottie Squires of  WCKB 780 out of Dunn, North Carolina, is glad to see the return of such a talented artist. "I was so excited to see a new single by Jim Mahalick arrive at WCKB!" says Lottie. "I've been a fan since I first heard that wonderful voice on a Hoskins Family CD, and since then I've grown to love not just the voice, but the sweet guy behind it.  It's great to have Jim back on Southern Gospel radio again, and I'm looking forward to many, many more great songs in the years to come!"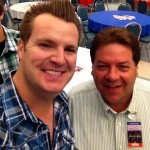 Another DJ and fan of Jim Mahalick is Brad Lee. Brad hosts Gospel Sing Time on WRJM in central Illinois. He says, "Jim Mahalick is a very sincere and talented, Christian young man. His Christian upbringing can easily be recognized as soon as you begin a conversation. He has a great family and is definitely an asset to all areas of Southern Gospel Music. Whether it's producing or performing, Jim is a class act. Southern Gospel Music definitely benefits with Jim Mahalick's influence."
Mahalick's new album, entitled Expecting A Mountain, was slated for release on November 26, 2012 through New Day Distribution. "This project has been a joy to work on," says Mahalick. "I just went back to my roots and recorded a project that reflects me as a southern gospel singer growing up with a black-gospel-influenced city. Being raised in the Chicago-land area, I have learned to adapt to many types of gospel music, and you will notice that on the new project. Some great players and songwriters have also surrounded me on this project. As I own a recording studio here in Chicago, I was able to bring players in and mix Nashville players along with some players from Chicago. The combo was such a cool change in sound!"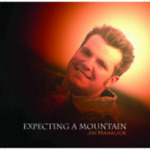 After all the hours of hard work, Mahalick is proud of this new album. "I would have to say my favorite tune on the record is called 'Heaven's Boulevard' written by Jerry Kelsey and Barbara Fairchild. This is a ballad that has such a strong message about what really looks like glamour to many, can be a life of broken dreams. This song doesn't apply to everyone but is so cool. It starts out in a small cafe in Hollywood and the broken dreams there. It ends up taking you to Heaven where dreams really come true. It's a very unique southern gospel tune, I loved recording it and can't wait for folks to hear it!" This tune along with several others can be heard currently on Mahalick's website. Past Hoskins Family audiences will be thrilled to hear the new material being presented by this artist who has been absent from the airwaves too long.
Mahalick fondly recalls his years on the road with The Hoskins Family. "During my time with The Hoskins Family, I learned so much from the group. I was a young man who went from singing in a small church atmosphere to, just months later, singing on the main stage of the National Quartet Convention. In all fairness, I really walked into a ministry that they had worked very hard to build. By the time I joined the group, they had just signed with Daywind Records and things began to really move for them. Within the first year we sang at the GMA Dove Awards, NQC, Gaither Homecoming Tour, and had a Singing News number one song, "Safe Thus Far".  Here I was living out all my dreams in just a year's time!"
"I am so thankful to the Hoskins Family," continues Mahalick. "Rick, Reva, and Angie were the first ones to give me a shot and I will forever be grateful to them. I can honestly say these folks were on stage exactly what they were behind closed doors. This was something I learned from them. I will never forget the night we sang at the Dove Awards. I was a nervous wreck. I had grown up around the contemporary music field and I peeked out from behind the curtain and saw all the people I looked up to for years sitting on the front row waiting for me to sing. I turned to Rick who always was as calm as could be and said, 'Do you think they will like us?'  He said, 'Jim, the Lord will always let you rise to the occasion.'  I never forgot that, no matter where you are singing or ministering God will bring you to where you need to be that night."
Now that he is returning to the Gospel Music stage, Mahalick admits that the move from being an integral part of a popular family group to a church ministry was daunting, but God rose to the occasion there as well. "I have to be honest it was quite a change coming off the road in the beginning," says Mahalick. "I had been traveling full time with The Hoskins Family since 2001 and went to not singing publicly at all. At first this was quite an adjustment. During this same time we had just settled down and married, so I was dealing with two different big changes. I was trying to start up a solo career and get settled in life at the same time. What really ended up happening was that I got back involved in our family business here. This is a graphic arts business where we deal with large retail company displays. I still am very involved in the business."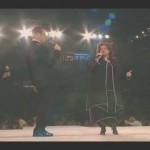 Mahalick continues, "Over the past six years I have really grown as a person and really feel I understand God's leading for my life in a way I never have before. I began leading worship at Free Christian Church in Monee, IL very close to where Jessy Dixon lived. I have been enjoying leading worship there for the past six years. Right now, I just really feel that God's plan is for me is to work in the church. I will be touring some next year but will stay very involved in church work. I have a pretty full plate right now so please pray that God will lead me in the path He sees best for me."
Mahalick's decision to return to a light touring schedule was not one that was made lightly. "It has really been through a lot of prayer that I feel God has called me to work both inside and outside of the church. My heart is in the church yet as I have learned over the past few years that God has work for me to do outside those walls. For example, there is a ministry in South Africa that has been very involved in my music, and I am excited to say I am working with them to plan a South Africa church tour. This is very exciting to my family and I will keep you updated on this. Also, in the past year I have really felt people reaching out to me, whether through requests to do concerts or radio DJ's calling me. I think God was just trying to tell me I needed to get back out there."
Mahalick's family is behind this decision completely and is in full support of his music ministry. "My wife Danielle is the backbone of my ministry," Mahalick shares.  "Honestly, she is always there to encourage me to get out there and sing. She handles emails and post office trips for me too. It takes a group effort to make a ministry happen.  You know we all need a pep talk once in awhile and she's great for that."
"My parents have always played a big part of my ministry as well," continues Mahalick. "In the beginning, they were the ones to encourage me to use my talent for the Lord.  At 17 years old, they paid for me to go down the road to Gaither Studios and make my first record. That's where it all started. Without their encouragement and help this would have never been possible. I occasionally still do concert dates with my mother Janine Mahalick, who also has a music ministry."
Mahalick knows it is not only through the encouragement of family and friends but also through the blessing of the Lord that his ministry will flourish, enabling him to set God-honoring goals for the years ahead. "I guess my main goal is to just get back out there and work for the Lord," says Mahalick. "To me traveling is not about money or recognition. I have been blessed to have a steady income from our family business so my touring will be solely based on ministry. My number one goal is and will always be seeing souls won for Christ. Whether the response is salvation or just lifting someone up who needs a boost, that's what this ministry is about. I am very excited about this coming year and what God has in store for my ministry."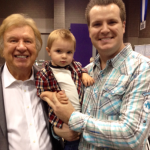 Reflecting on the differences between traveling with The Hoskins Family and now traveling as a soloist, Mahalick admits there are pros and cons to each situation. "Traveling in a group is easier on stage, but harder off stage," says Mahalick. "The opposite is true for being a soloist. You work hard on stage, but it's easier logistically speaking to travel as a soloist. I enjoy both very much. Harmony is something I really enjoy and miss as a soloist. Plus, if you are fortunate enough to travel with great singers it is a joy to hear them minister every night. Angie Hoskins is hands-down one of the greatest singers to sing this music, in my opinion. I miss hearing that girl sing. However, I do feel that I have been able to offer more personally as a soloist. This is due to the fact I have more time to speak and share personal stories and songs."
This personal touch is important to Mahalick, both in his church ministry and in his music as well as in his a recording studio where he likes to mentor young vocalists. "I bring in artists and walk them through the process of recording," says Mahalick. "This usually starts with song selection and a discussion of their ministry goals. The process continues up to the vocals and final mix of a record. I really enjoy helping groups and soloists get started."
Assisting new artists includes imparting advice learned personally through experience. "I always tell everyone the same thing, sing anywhere you can and God will open doors for you. Most people just don't know how to get started. You just simply start singing, anywhere you can. Another thing I tell new artists, is: Don't expect things to happen over night. God will bring you to where He wants you in due time. Just be patient and keep working!  My studio is called Cedar Ridge Recording Studios Lockport, Illinois."
Understanding the value of patience, hard work and trust in God has assisted Mahalick greatly in all the transitions of his life, including his stint as worship leader in his church. Mahalick's involvement in church leadership is a family legacy passed down from his father, who is a pastor in Chicago. "Being a pastor's kid (or PK) is what most likely got me involved in singing in church to start with. My dad is probably the single greatest good influence on my life! He is solid as a rock and was never afraid to tell me the truth. I am so thankful for that. I remember times as a PK when I'd get a little off course. He would sit me down and say, 'Jim, I want to talk to you about something..' I always thought, 'Oh boy, what did I do now?'"
"Honestly though, my upbringing in church drove me to work for the Lord," Mahalick admits. "My father has worked hard in the ministry for over 35 years. Dad always said, 'Never put yourself in a situation where Satan can get into something, no matter what it be.' I have never forgot this and always applied this to my life! Stay far from the edge of the gray areas of life and you'll always win."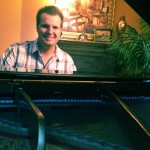 Jim Mahalick is working hard toward being the best he can for the Lord and letting Him take care of his ministry, his family and his road ahead. As he returns to the Gospel stage, he brings the message of a saving God who is there in every circumstance and every curve in the road. He is determined to follow the Lord's path at every intersection. "I really feel God speaking to me about getting back to where He wants me to be and about being in His perfect will," Mahalick concludes. "It is so easy to do our will, but God's will is not always the easiest.  But it's the best!"
For more information on Jim Mahalick click on to http://www.jimmahalick.com/
Originally published by SGN Scoops on October 2012Â http://www.sgnscoops.com/
Written by Lorraine Walker
Questions? Comments? Have a story you would like to see featured on SGM Radio? Write me at sgmradio.lorrainewalker@gmail.com