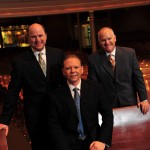 Greater Vision has been an icon in the Gospel Music industry since 1990, pursuing excellence and working hard to make a difference in their world. Gerald Wolfe, Chris Allman and Rodney Griffin are each making their own mark and achieving success in their field through awards and nominations, charting songs and large concert venues. As one of the top male trios in what was once a quartet market, these men were part of wind of change that has altered the face of Southern Gospel. Through it all, they have achieved consistency, are known for integrity and are constantly gaining an improved perspective on what it means to live a strong Christian faith on the road and at home.
Last month, trio members discussed the activities associated with being a Christian artist and the necessity to remain consistent in a changing world. Yet in all the busyness and pressures of the industry both on and off stage, the personal touch remains important. Each member still makes time to visit with audience members before and after their program and to listen to each one. "People come up after every concert asking for prayer," says Chris Allman. "Some are unspoken and then some are health [related]. You have relational-type requests and people just going through everything. We all do different things but we all go through the same stuff. And we are not exempt."
Allman continues, "The thing is, we're up on the stage and we're living this life that some people look at and say, 'Okay, they're 'up there'. But we're not, we're people, and we're doing what we love to do. We go through storms [just as other] people go through storms.  I feel like we're going through a time when the family is really under attack. A lot of folks are going through marital issues and our society has made it so easy just to just give up on the marriage and go elsewhere.  I know a lot of people have gone through divorce and I'm sure it's very painful and I pray for those folks. You know, it's something I'm sure you never get over."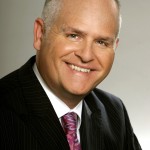 "But then, I try to tell people I've been through heartaches in my own marriage," continues Allman. "I've been married to a sweet, sweet woman now for 24 years, and I'm thankful for her. We've had our ups and we've had our way downs, and there were those times when we could have said, 'let's just give up and go our separate ways'. But first of all it doesn't edify the Lord at all, and there's more pain in splitting apart with the things you have to deal with. So just clinging to the Lord and clinging to each other, you work through those things and you allow God to bring restoration and healing."
Allman pauses, then says, "I don't know why I've steered it that way, or the Lord has, but anybody who might be going through something in your home – it's so sad, some folks are just waiting for their kids to grow up, at that point they're going to split up – God can be edified through your marriage, through your relationship. So I would say if you're going through a hard time today, then just cling to the Lord, go back to that day whenever you said, 'Here are the things I'm going to vow to do and I'm going to stick to, and it will edify us and it will edify the Lord,' and just hang in there. God restores."
With a pastor's heart for families, Allman wants to see couples restored to a strong marriage relationship. He has four children, who he loves to talk about. "My oldest son is 25, Dustin, and I have a younger son who is 18, his name is Emery. My oldest daughter, she's 20 and her name is Jillian. Then is our little 10 year old, our little surprise, is Jules. We love them all and are very proud of them. My oldest son is a Youth Pastor at a church in Orange, Virginia. [Editor's note: Dustin and Amanda Allman were married earlier in 2012]. We just went on an Alaska cruise with Dr Charles Stanley, and Dustin came along and Amanda came along as well. He proposed to Amanda on the cruise. That was a special time. So, we're doing well."
Allman has some advice for his newly married son and daughter-in-law. "The day is going to come when the butterflies fly away and you're going to finally, really figure out who that girl is; this goes for anybody who is getting ready to get married. There comes a point in your life and in your marriage when you have to choose to love. A lot of people say, 'the honeymoon's over' but I have found at 24 years [of marriage], the honeymoon for me is just beginning. I love my wife because there came a point in my life when I had to choose. Yes, she has differences, a lot of differences I didn't know about before we got married but I do too. There are things she's dealing with too, and I say she has to deal with a whole lot more than I do.  But, I would just tell him when the day comes and you have to choose, choose love."
The 'Choose Love' motto is exhibited by the personal touch shown by all the men in Greater Vision. It is another facet of the group that endears them to their audience. Just as they reach out to those that come to them with needs and pain, they pay close attention to fans who want an autograph, other artists who ask for advice and also members of the Christian media who request personal appearances, radio interviews and even just sound-bites.
Ken Grady of Gospel Music Today appreciates Greater Vision for this type of consideration of others. "We had all three members of Greater Vision as guests on the show this year," says Grady. "Of course, if you're looking for guests to talk about Southern Gospel music, who could be better than Gerald Wolfe, Rodney Griffin, and Chris Allman? What impressed me was that, for the few minutes they spent with us, I felt that we had their complete attention and that talking with us was the most important thing they had to do. When [my wife] Jean sent out notes after the [National Quartet] Convention to thank them, as we do with all our guests, she received personal replies from all three guys. That's unusual, and I think that it reveals an attitude that is part of the reason for their long run of success in Southern Gospel music. They're at the top of their business, but they don't take their success for granted, and they take the time to pay attention to the details."
The trio certainly does not take their success for granted and a short discussion with each of the men exhibits their understanding of the role family has to play in their success. Rodney Griffin is a deeply devoted husband and father, who enjoys talking about his children. "Reagan is 13, and Riley is 11. Regina and I have been married for 17 years.  I feel so blessed to be their daddy and Regina's husband. [Regina and I] grew up 30 minutes apart and never met, not until I was living in Tennessee and she came to a concert.  Isn't that funny how the Lord works?  We're sure we've passed each other on the main highway on the way to Somerset Kentucky, but we'd never met until she came out that night, April 28, 1994.  We got engaged in July, which was very fast, and got married in December.  I wouldn't suggest that but I was 28 at the time and that was a special time."
Griffin's wife and children are used to him being away from home as he travels with the group. He trusts that what they see of his faith-walk when he is with them will leave a lasting impression. "As a Gospel singer, you always fear that your kids will resent you being gone so much," Griffin shares. "So my prayer is always that they would appreciate what I do and hopefully see that there was a reason that Dad left every week and it wasn't just to pay the bills. He really had a passion to help people walk with the Lord. That's what I really want them to know and understand. I'm already training my oldest daughter to help me with the publishing! But as the years pass and I fade out of here hopefully she can continue what is begun."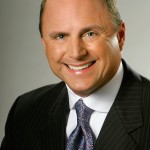 "I hope that they appreciate what I'm doing now as they get older, as most kids do," Griffin continues. "Most of us don't really appreciate what our parents are doing until we get older. After [my] Dad got saved he was a pastor, and I didn't fully appreciate the rules and regulations we had. I didn't fully appreciate why he was gone so much, why the phone would ring and he'd be gone. We were supposed to be out doing something together and then he was gone. Not until I was grown did I appreciate it. I want my girls to appreciate the heart the Lord has given me for ministry."
Even singers God has called and given a heart for ministry can face moments of exhaustion and burn-out, trying to balance home and work responsibilities. Griffin says that Greater Vision tries to prevent this by keeping a firm hold on their touring dates. "We try to keep a healthy schedule," says Griffin. "Sure, we do 2-week trips, or 18-day trips, if we're out West or if we go overseas. You have to do those because to go to California you can't just do it in one weekend, you need to sing your way out, sing your way back. We do those, but we know that when we come home, we'll be home a few days and we can reset."
Griffin enjoys the occasional days off and scheduled vacation time. "I like to get out on the lake and bass fish, and just do normal things. I love to get on my lawnmower, as we've got about three acres of grass. I love getting out there and not talking to anybody.  I love our little country church we go to, I love [being with] my wife and my little girls.  Whether I'm out on the road or whether I'm home, it's a joy. So that helps.  I can't wait to leave and then I can't wait to get home. That sounds mysterious but it's really the truth. I'm just as excited to leave as I am to get home. Both of them are equally exciting.  That keeps us from burning out—maintaining a healthy balance."
Along with keeping a balance in work and personal lives, Griffin stresses the importance of a strong spiritual life and regular personal devotions. "This year I'm doing something I've never done, I'm reading the Bible through," says Griffin. "I have a Bible that has everything arranged in chronological order in which it was written. So you'll be reading through a book for a few chapters and all of a sudden you'll be reading another book. It's kind of confusing and interesting at the same time. I'm so used to my Bible, with checkmarks and notes that help me remember things."
Griffin continues, "I love reading Oswald Chambers and I love Glen Evans, 'Daily with the King'. I also love Adrian Rogers. After his passing, when he went to heaven, his staff at Love Worth Finding put together a couple little books that are 'Adrian-isms'.  He was great at turning a phrase, and I find strength in those little phrases.  Just a phrase or two, read them through, it's amazing how they kind of set the course for your day.  We're not in church being fed, we're not in Sunday School class, so we'd just dry up and whither as Christians if we didn't set time aside to really think about the Lord and try to grow.  It's very important."
Rodney Griffin recognizes the importance daily communication with the Lord in order to maintain a strong personal relationship with Christ. He has been in full-time Gospel music ministry for over 21 years and he himself admits that it's rare for anyone to be in the same job for that length of time. "I guess it tells how happy I am," Griffin smiles. "I tell people you have to be fulfilled.  Sometimes I ask singers who don't seem very happy, 'Are you fulfilled?'  And they'll say, 'well, sometimes I am, sometimes I'm not', or  'If the crowd's good, yes, but if the crowd's not good, no'."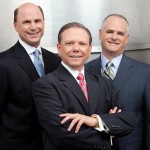 "But fulfillment comes from knowing that at the end of the day I've done what I'm supposed to do that day," says Griffin. "There's no strings attached, no checklist of things, it's just, 'did I obey God today'. If I obey Him then I'm going to follow His orders set for the day, and if I follow His orders set for the day, I'm going to probably see some results of fruit that I can't take any credit for but they're sure exciting to watch.  It makes you want to get up the next day and live for Him, just to see what He has in store again."
Greater Vision members have learned that consistency is key to their industry success, and obedience is key to growing, living faith. They have decided to "Choose Love" and this motto has provided a positive lens through which to view their world. Their dedication to their music, their families and their Lord will continue to increase their perspective on the future. With such a mindset, fans and friends look forward to see what the next 22 years have in store for Greater Vision.
For more information:
Greater Vision http://greatervisionmusic.com/ and http://www.facebook.com/greatervisionmusic
Ken and Jean Grady, Gospel Music Today http://www.gospelmusictoday.com/
First published by SGNScoops in September 2012 issue. http://www.sgnscoops.com/