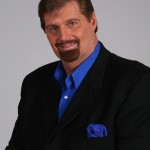 October is Pastor Appreciation Month and SGM Radio would like to salute all the pastors who are called to sing and preach the Word. There are many who are licensed with their denominations and who are gifted in teaching, exhortation or evangelism. Most fans are aware of ordained and/or licensed ministers such as Brian Free, Mark Trammell and Squire Parsons. But there are many more and this month we salute artists like Ed Crawford, Rhonda Frye, Danny Scott and David Kelly among others who have spent hours of study to develop the gifts within them.
Rev. Ed Crawford was a member of the mighty Kingsmen Quartet in the 1980's when the group's sound was big and loud, earmarked by fast tunes, showmanship and talented musicians. Audiences had a good time as master MC Jim Hamill had them laughing, crying and clapping at the drop of a hat. But Crawford wanted more.
"After having spent 10 years with the Kingsmen Quartet and leaving to pursue my own endeavors, I prayed and felt impressed that this whole singing thing be more than just a song," says Crawford. "I wanted it to be more than just going to entertain, or for just an offering or a payday.  For me, becoming ordained was to be able to get to the heart of an individual with the Word of God."
"The music will bring them in but the word will make a difference.  Even today…my goal is to create an atmosphere of reverence, fun, excitement, and most of all an altar situation for lives. The second reason I became ordained was that I had some friends who wanted me to marry them. Though I was honored that they asked, I could not deliver their nuptials unless I was ordained. I followed the process and am now an ordained minister."
David Hill was also a member of popular Gold City Quartet before he got the call to go into ministry. "I was sitting in a Sunday morning service at a church in my hometown about 6 months after I had left Gold City," says Hill. "Out of the blue at the end of the service the pastor read his resignation letter to the congregation.  At that very moment, I just knew that I was supposed to be the pastor of that church.  Two months later I was ordained and licensed and then called to be the pastor.  I'm now the pastor of a new church plant close to where we live."
After traveling with groups such as the Nelons and the Perrys, Hill now sings with his wife and family friend in The David Hill Trio. "I believe that being a pastor positively effects our music ministry in that I have a good basic understanding of what the pastor and his people are going through". Hill continues, "This makes me more sensitive to the needs that are represented on any particular evening.  Therefore I have a good understanding of what our job is when we go out to minister.  Our job is simply to point the people to Jesus Christ.  Whatever their need, He is the answer."
Pointing people to Jesus is also what The Ackerman Family are called to do. This gospel group, consisting of Rev. Rick Ackerman, wife Rosie, daughter Sarah and Rick's parents Otto and Shirley Ackerman, minister out of Stout, Ohio. Rick Ackerman says, "My ministry began in 1976, when my family turned from a life of sin and started serving God. When I saw the change that came through Jesus in our family I knew that He was real. It was then at the age of seven that I started preaching."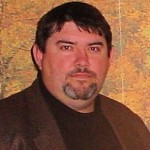 "I wanted everyone to know this Jesus who was able to take a family such as ours and save us and set us free from that life. I received my first ministerial license when I was sixteen and my ordination when I was twenty-one. The Bible says in II Tim. 2:15, 'Study to show thyself approved unto God, a workman that needeth not to be ashamed, rightly dividing the word of truth.' This was my reason for seeking ordination, so that I was sure that I was preaching correctly."
Ackerman continues, "Being a preacher along with is being a Gospel singer is very helpful because I feel that God gives you more insight into what is going on with the people you are ministering to. I have found that the two ministries go hand in hand."
Rev. Danny Scott of the Capstone Quartet is a licensed Southern Baptist minister and a Deacon in the Taylorville Baptist Church in Tuscaloosa, Alabama. Unlike Rick Ackerman, Danny decided to become a minister at a later stage in life.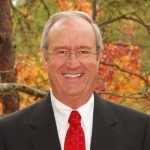 "I received my call into the ministry in 2006 at the tender age of 53.' says Rev. Scott. "First and foremost, I put up excuses to the Lord that I was to old to accept the call to preach and also had health problems. But God showed me that age was and is not relevant to the call into His ministry and that He could heal my health problems, which He did. I suffered a stroke on April 7th, 2002, which paralyzed my left side for 22 months, but on November 14th, 2004 God miraculously healed my body completely of this stroke. God replaced all of my excuses with His power and might. So I just threw in the white flag of surrender and gave in to His calling to preach His Gospel."
"Both singing and preaching to me are a calling on my life," says Scott. "I've sung Southern Gospel Music for over 40 years but have only been preaching for the past three years. I fell in love with Southern Gospel many years ago and it has become my first love, if you will. I take God's calling of carrying His Word very seriously, in both preaching and in song. So I guess you could say I have the best of both worlds. I am blessed beyond measure when I think that I can travel with three other people in The Capstone Quartet, up and down this great nation of ours singing and preaching the Word of God."
Another artist who has the best of both worlds is Rhonda Frye. She is the Associate Pastor, Minister of Music in Rock Pointe Worship Center, of Rossville Georgia. Frye, editor of SGN Scoops,  is also a singer/songwriter who just released her solo album entitled, " Second Chances". Frye shares, "I don't really remember having a specific desire to become a pastor.  I grew up in Christian environment but didn't invite Jesus to be my Lord and Savior until about 12 years ago.  I knew in January of 2006 that He had spoken to my heart, calling me into ministry, but I had no idea the assignment.  I began to cooperate with Him and began to prepare."
Frye continues, "As I progressed, He slowly opened doors of leadership opportunities within the my local church slowly increasing responsibility.  At the same time, He was giving me songs to write and experience with singing. For a while, I thought it was crazy to have a foot in each world of church ministry and music ministry and that He would eventually make clear to me by picking one He had in mind. As I've sought His will, He has led me through one open door through another, up through the door of ordination. At the same time, He has continued to open doors in music ministry as well. As I have surrendered, I have found my fulfillment in serving in both roles."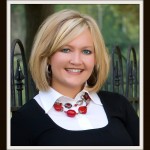 "As a songwriter, I've noticed the biblical training had helped when writing lyrics," says Frye. "I'm very careful and strive to make sure the songs I sing and write are indeed theologically correct to the best of my understanding.  Sometimes the perfect lyrical or rhyming word can throw the message off balance completely.  Also, due to ministerial training, I feel more confident to minister to the people who always approach the table following a concert."
"Since music ministry isn't my only source of income, I don't seem to get caught up into the payment of performances," continues Frye. "I am truly honored to sing to a handful of people at a nursing home as well as a packed church or coliseum.  I'm also thankful for pastoral training I've had with leading people to Christ. Understanding theologically how people become saved helps me not become discouraged if I don't see immediate results at the altar and helps me stay away from ever manipulating people to respond. I'm thrilled if God uses me to plant a seed, water it or harvest it."
Rhonda Frye is finding that her place in church leadership as well as in Southern Gospel sometimes can be difficult. "Being a woman in ordained ministry presents its obstacles for obvious reasons, therefore it can be a challenge in getting opportunities to sing in some churches.  Some churches have concerns that women may detour from singing and spin off into a preaching frenzy.  I certainly respect denominations that do not endorse women in ordained ministry and would never overstep boundaries making anyone feel uncomfortable."
"As an ordained minister, I have a huge respect for the sacred platform and seek only to please my Father.  My Father is not the author of confusion and I fully understand the accountability to come when my days are through. It's my intention to use His platform with integrity and for His glory." Frye continues, "Even though I wasn't crazy about God's idea of not picking one ministry, I see now how it all works together!"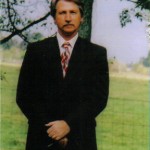 Another Southern Gospel singer/songwriter is Tim Lovell from Kingsport, Tennessee. Lovell began preaching in 1987 and has served as an assistant and interim pastor, as well as traveling as an evangelist. Lovell says, "The Lord started giving me songs to write in 1989.  I had never written a song or poem before and was not seeking to. I kept these songs for several years and a few friends kept encouraging me to do something with them.  I began recording them and that's how I became involved with Gospel Music and a singing ministry."
Lovell continues, "I've been involved with pastoring enough to know that it is a very demanding job. In fact I believe it's one of the hardest. I have the greatest respect for the office of pastors because I've filled in for them.  I believe having a singing ministry can take away from your calling as a preacher in some ways. It's hard to do all you need to do when pastoring a church, much less trying to write, record, travel, etc."
"I truly believe the preaching of the word of God is the most important thing in the church," says Lovell. "The Word is what feeds us. On the other hand, I think having a singing ministry can be very powerful as well.   Sometimes the Lord may use a three-minute song to reach someone's heart when an hour sermon would roll off their back."
Richard Johnson from Tulsa, Oklahoma, is a senior saint who continues to sing and preach at 74 years of age. "I was saved at age five, and at seventeen, I was filled with the Holy Ghost. That is when I became a worshipper and began to sing with my mother. I began to play guitar at age 23. I graduated from Oral Roberts University, and at age 53, I began to be a preacher and pastored in Jackson, Mississippi for 12 years."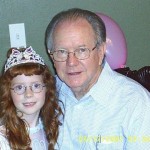 Johnson continues, "When my late wife passed away in 2000, I moved back to Tulsa, Oklahoma. As of now I am singing and leading worship. I am 74 years young, and I am strong and in good health. And I'm ready to go and serve my King Jesus Christ. My main ministry now is in jails and prisons, and leading worship in various places."
David Kelly of King's Highway is a licensed minister with the Full Gospel Restoration Church and is based out of Texarkana, Texas. "I was saved in October 2005 and immediately I felt the call into a music ministry. In January 2006, I began to pray that God would open more doors and give me more to do for him. My Pastor at the time walked up to me the Sunday after I had prayed that prayer and told me that God had directed him to ask me to preach the next Wednesday night. I began my studies soon afterwards and worked to get my license. I really did not look at my calling as something that I had any control over; I just felt it was what I had to do for the Lord. I received my license to preach as an evangelist in February 2007."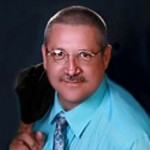 Rev. Kelly comments, "I am sure that being a licensed minister has opened some doors that I might not have had otherwise. I think that if we follow the will of the Lord and know that without a shadow of a doubt that God is in control, His will will be done in our lives."
Another artist following the Lord through open doors is Praise, Incorporated. An up-and-coming Southern Gospel group out of Texas, this group signed a recording agreement with Mansion Records and released their album, "It's All About Him". Lead singer, Steve Sam is the founder of Praise, Incorporated and an ordained minister.
"I have had a calling on my life to serve and sing since childhood," says Sam. "God has always been faithful to allow me to bring the word and give me messages for the different places we travel. I was raised and ordained in a bible believing Church. We have seen more than 400 walk the isles. The knowledge of God's word has helped me to stay grounded and to revive those that have been sitting on the church pew so long they forgot what it was like to see God move in their life."
Sam continues, "I think being an ordained minister has added to the group what it should be all about: Jesus.We will continue to proclaim Jesus wherever we go, without any reserve. If you just let the Holy Spirit do the work it's always a success."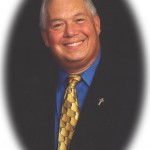 Ed Crawford agrees that it's all about the Lord. "There is a little concern about [gospel artists] coming in to do anything other than minister. I tell all the pastors [I am] here for whatever they want us to do. I can do all any or part of the service, but I am there to be a servant of the Lord and a servant for the shepherd of the flock.  The difference is because of my training, and the people that I have mentored, I know the difference."
These ministers, pastors, reverends and bible teachers are giving their lives to bring the Word of God to audiences and congregations across the country and around the world. We salute all those who have given of their time and talents to be their best for the Lord.
Written by Lorraine Walker October 2009
Revised, Reprinted from SGN Scoops October 2009 www.sgnscoops.com