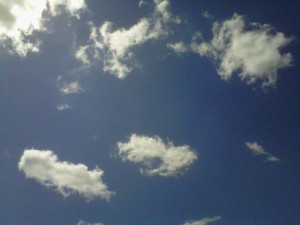 Dream big. How often do we hear that phrase? Every business has their time of 'visioning' and we as individuals are encouraged to dream new dreams and reach our potential. But what happens when dreams change, or when God clearly tells us that our dreams aren't His dreams for us?
I love listening to people with big dreams, people who have well-documented experience in chasing and realizing visions. One of my friends recently shared a vision to take a shared project to a new level, one that was challenging and yet reachable. It might have been overwhelming but I knew in my heart that it could be met. This leader had smaller goals met and had the faith and trust in the Lord to understand what His dreams were. I was glad I was a part of this new step and had the assurance in my heart that this was a dream I could share.
Days later, another friend shared a vision that was completely out of my sphere of understanding. He talked of plans that were beyond anything I'd had experience with, but I know that with his experience, intelligence and thorough research, there is every possibility that he will see his dream fulfilled. This would be a bold venture and when it is fulfilled it will be obvious that it is with God's help, as it could not be accomplished in human terms.
Visionaries are people that keep me in awe. I want to be like them but I tend to be too realistic, too detail-oriented to see the big picture. I have to struggle to look that far down the road as I'm often too worried about the pebble in my shoe. The Lord often uses these big-thinkers to urge me on to higher heights in Him, to see a new vision and to dream a bigger dream.
We all have dreams of some kind and, realistic or not, we tend to hold on to them with an iron grip. When our dreams appear to be dashed, we lose hope and can even become sick over it. The writer of Proverbs said it this way: "Where there is no vision, the people perish". Has a severe disappointment ever caused you to be depressed, or even physically ill? The loss of a dream can be devastating.
Often the dream is not lost, just altered. Moses dreamt of leading God's people into the Promised Land. But when they reached Canaan, he was only allowed to see the land 'flowing with milk and honey'; he was not allowed to enter it. How is that for a lost dream? King David longed to build a temple to his God in which to worship, but the Lord told him that his son Solomon would erect this magnificent structure. Job had wonderful plans for his family, his estate and his fortune. All of those things were taken away from him. The dreams and visions we have can be altered by circumstance, but in each of these cases, God had a reason for the alteration. He has His plans and reasons for our dreams as well.
Often there are those that share our dream or work with us toward the fulfillment of a vision. When our dreams change and we know the Lord is leading in a different direction, it may be hard to explain that to those who support the original vision. It is even harder if they do not have a part to play in the revised version. If we are being left out of a changed dream it can be difficult to accept and we may feel rejected. However if we realize that the Lord has a reason and a plan for our lives and that of our friends, we can also come to understand that change is a part of a healthy, growing life in Christ.
In the book of Jeremiah, the Lord God says, "'For I know the plans I have for you,' declares the Lord, 'plans to prosper you and not to harm you, plans to give you hope and a future.'" If He has plans to give us hope and a future, these plans have to be bigger than anything we could think or dream. We need to trust that His plans are right, for us and for those we care about.
I might find it difficult to let go of a personal dream or that of a friend, but I need to trust in the One who is the dream-fulfiller. He will give me the desire of my heart as I delight in Him (Psalm 37:4). He can give me new dreams to replace the old, and they will be even better than I could ever think or imagine. Or dream.
So dream big. You can never out-dream the Lord.