My favorite time of year is upon us. Fall has officially arrived and I am in heaven. There is a crispness in the air and a freshness filling our lungs. The coolness of winter is peeking it's head around the corner getting ready to welcome the holidays in with a bang! I can't wait. This time of year always makes me feel warm and fuzzy inside with knowing the fun of dressing my little ones up in their fall festival costumes. Then on the heels of that, Thanksgiving brings a chance to be able to step away from our daily duties and spend time with loved ones as we make new memories and of course, eat till our buttons burst!  Yes, if you can't tell, I am ridiculously excited!!
One  group making their annual trip through our sunny state is Legacy 5. Legacy 5 has been a favorite for many southern gospel fans and each year, they have a room full of supporters who love their heart and desire to serve God through their music ministry. This great group of God loving guys will begin their west coast tour stopping off in Montana, Idaho and Oregon before reaching Crossroad Community Church in Yuba City on November 18th. From there, they move on to Stockton, CA at Quail Lakes Baptist Church on the 19th. They will also be stopping off in Hemet and El Cajon before heading to Mesa, Arizona before heading back east. Check out their concert schedule at www.legacyfive.com to find out if Legacy Five will be near you!
Here are a few more dates you may want to keep in mind if you're looking for a good southern gospel concert to attend:
October 14 – Modesto, CA, North Modesto Church of God, "The Songfellows" at 7pm
October 22 – – Highlands, CA, Inland Empire Gospel Celebration, "Ryan Seaton, The Beene Family and Liberty Quartet" 7pm www.thebeenefamily.com
November 13 – Merced, CA, Christian Life Center, "The Herb Henry Family" at 5pm
November 14 – Placerville, CA, Placer Heights Baptist Church, "The Herb Henry Family" 6:30pm www.herbhenryfamily.com
December 3 – Modesto, CA, Richland Faith Assembly of God, "Liberty Quartet" at 7pm
Happy Fall, y'all! Hope to see you at some upcoming concerts! Until then, be blessed!!
~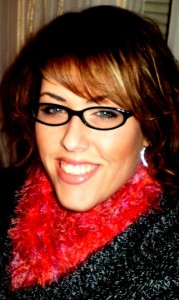 Author Kay McVay