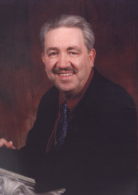 by Allen Smith, Founder of SGN Scoops
It started Saturday, September 18th as 12 o'clock noon. People from all over had assembled into Freedom Hall in Louisville, KY in anticipation of what they were about to see and hear. Like myself, I am sure that many if not all were
waiting to see how Daywind Music Group would present this program. How were they going to represent the groups and music that covered a period of 100 years. In fact, if anyone was expecting exactly that, then they were sorely disappointed.
After all, how could 100 years be presented in 1 1/2 to 2 hours of time? But, if they came expecting a representation, then that is exactly what was presented, and presented well!
After a brief introduction by Daywind president, Ed Leonard, the program started with a warm round of convention style singing. This brought back wonderful memories to me. From that point, Les Butler was introduced, Les, who is DJ
and also with the Singing News Magazine, began to recited the history of Southern Gospel music. In case you didn't know, Southern Gospel Music dates back to the year of 1910 when James D. Vaughan started the first quartet. Their main purpose was to sell song books published by the James D. Vaughan Music Publishing Company. Les covered the important dates in Southern Gospel Music down through the years, such as the plane crash involving the Blackwood Brothers. Of course the history he covered brought everyone up to date to the modern era of Southern Gospel Music starting in the 1960s.
After Les left the stage, this program went into high gear!
Immediately Lulu Roman came out to sing. You may say, "Wasn't she on an old tv show called "HE HAW"? Yes she was, but she has spent many years singing Gospel Music now, including performing on the Diamond Awards. After Lulu sang, Karen Peck Gooch came out as an MC for the program. Karen introduced one of the favorite groups within recent memory, "The Rambos". This group of the Rambos featured Reba, her husband Dony McGuire, and their daughter, Destiny. After a couple of Rambo songs, a familiar voice began to ring out as Dony stepped offstage. Out walked none other than Buck Rambo as the group began to sing "He Looked Beyond My faults". What a blessing this was.
After the Rambos left the stage, out stepped the Nelons. As was the original Nelons, this group was a quartet
and not a trio. Next came Gerald Wolfe, as he led former members of "The Cathedrals" in well known Cathedral
songs. To my surprise, 'The Singing Americans came out to follow "The Cathedrals". It didn't stop there, for
right on their heals was one of my very favorite groups from the 1970's, "The Downings. They sang several of
my favorite songs, which I had actually forgotten about, which brought several fond memories to me.
Next on stage was my very favorite family group, "The Speers", as the family as well as several of their
former members joined them on the stage. What can I say, as groups that I remembered so well took the stage.
There was "The Hinsons", Gold City, The Lewis Family as they were joined by Jeff and Sheri Easter. This was
called "The Lewis Tradition".
There were a few others, that I could not pull off of my tear stained notes, but I did really enjoy the finale.
Everyone began to walk on stage sinigng, "I Bowed on My Knees and Cried, Holy". What a magnificent end to
a wonderful afternoon. The audience slowly stood to their feet and began to worship the One the songs wer all
about.