Interview by Lorraine Walker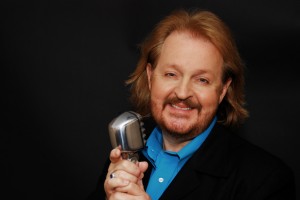 Southern Gospel is full of talented artists who seem to slip under the glare of the spotlight, singing their way across the country every week, bringing the Good News to towns and cities as they fulfill their call. Many are known regionally or even statewide, but never appear on a Gaither video or a Ryman stage. And for ministers like Rick Alan King, that doesn't matter as much as the knowledge that he is sharing the song God has placed in his heart.
We recently caught up with this busy artist and asked him a few questions about his ministry. For those of you meeting Rick Alan King for the first time, you may be surprised to hear that he has been in the industry for many years and has been traveling as a soloist for more than a decade. Rick makes his home in Goodlettsville, Tennessee. We hope you enjoy this Q&A with this fine southern gentleman.
SGMRadio:When did you first perform in front of a crowd? What do you remember about it?
King: I was a very young child and started singing the high tenor part with my mother who was a tremendous vocalist. I remember looking out across the audience and thinking that this was what I wanted to do. It felt so good to see the tears or a hand lifted in praise. My calling and destiny was set in concrete right then and there. I think the first song I ever publicly sang was "What A Day That Will Be".
SGMRadio: Tell us about your latest recording.
King: My latest project is titled "Stand Up!" on the Church House Music label, arranged and produced by Shane Roark. My favorite song is, "Don't Cry For Me" written by my dear friend Wayne Carroll. This song really is getting great response at all venues I play. The message in the song is what a loved one or friend would tell us if they could after they are in heaven. It is a song of healing for many dealing with grief. Everyone, including myself, is always in tears after I sing it. It is being considered for a single release soon.
SGMRadio: What do you appreciate most about solo work?
King: As a soloist, I have more control with my concert as far as a last minute change of song selection, stories etc. As a soloist I can be more myself and I can let the audience become a part of the program as well. The biggest challenge would be the fact that if you are having a bad night, vocally and/or do not feel well, you just have to go right on give it your best. With a group there is always someone else to lean on when this happens.
SGMRadio: What is the most embarrassing thing that has happened to you on the road?
King: With me, there are many selections, but one of the best is when my pants fell down right in the middle of the street in Chattanooga Tennessee, at the Southern Gospel Music Fan Fair, when I was running across the street to avoid getting ran over by a speeding van. I bent over to pull them up when it dawned on me that I was directly in front of the hotel lobby, which by the way was full of guests, where my wife and I were staying. I just simply took a bow to all who was mortified and laughing out loud at such a sight and proudly walked away all the while begging for God to take my life. It is hard to regain your composure after such an incident.
SGMRadio: Who are your heroes in Southern Gospel?
King: I have many that I consider my heroes, but the ones with the greatest impact on me would be Dottie Rambo, Joel and LaBreeska Hemphill and Bill Gaither. Outside the gospel industry I have always admired Dolly Parton.
SGMRadio: What have been the most significant changes in Gospel music that you've witnessed?
King: That this industry can be just as entertaining as any other and yet have positive and lasting influence on the listening audience. There is nothing wrong with being an entertainer as long as your purpose is not for entertainment, but that your entertainment is for a purpose.
SGMRadio: Who is one of your favorite groups to work with on the road?
King: I have shared the stage with many groups over the years, but some of my favorites would be The Hemphills and The Roarks. Both have always been friendly, complementary and yet very professional. The funniest would be Trevor Thomas and Big Jim Hamill. He was a hoot.
SGMRadio: Who do you see as a spiritual mentor or someone who has modeled Christ in your life? What is one thing you have learned from them?
King: From a musical standpoint it would probably Dottie Rambo who always could write and sing a song and bring me to tears and make me realize that Christ does care and love me. From a personal standpoint it would be my grandmother King who always had a smile on her face even in the midst of a storm. She had an unwavering faith in the Savior. Charles Stanley is also on this list with his comfort and encouraging words.
SGMRadio: Do you have a local church that you attend? Are you involved in any way?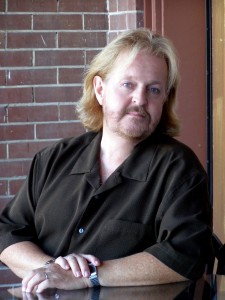 King: Yes, I have just recently started at a small church here in Nashville. I am gone most every weekend, but I play the piano and usually sing a song or two when I am there. I also assist in helping with their choir during the week when my schedule permits. They are so loving, kind and welcoming.
SGMRadio: Christians have a lot to be thankful for as they serve the Lord. What are you most thankful for in your life?
King: Oh my, this is a hard one as we are all so blessed in so many ways. Some of the most important blessings in my life are a wonderful loving family, being able to sing and travel, a truly wonderful country with freedom and much, much more.
SGMRadio: Family always plays a vital role in any ministry. How true has that been in your ministry?
King: That has been very true for me in my music ministry. I have always had the full support of my entire family from the beginning. My wife, Lana, travels with me as my sound tech and is always there with her encouragement, support and love. Even my little dog, Rosie, is usually along as well.
SGMRadio: What is your greatest desire for your ministry?
King: I want my music ministry to flourish, both spiritually and financially, but I also want my fans and listeners to know that I love and believe in Whom and what I sing about, and that all who hear are impacted by the message in my music and program.
We hope you've enjoyed this look into the life and heart of Rick Alan King. Be sure to check out his website at http://rickalanking.com/ for more information and attend a King concert when he visits your area. Rick Alan King ministers from his heart and his music is sure to touch yours.
~
Born and raised in southern Ontario, Canada, Lorraine Walker has been interested and involved in Southern Gospel Music since the mid-80's. As part of a ladies' trio, she became more familiar with this style of music and the people that made it popular, and began writing occasional articles for a Canadian publication on Southern Gospel.
Known online to her internet friends as "CanChik", Lorraine began writing a monthly inspirational article entitled "CanChik's Corner" for www.johnlanier.com in 2002.  This column began on www.sgmradio.com in January of 2005, a popular southern gospel music radio and information website which also publishes other features and interviews with her byline.
"Reality Check" is a monthly column relating the realities of living every day as child of God. Lorraine welcomes your comments and suggestions, and you can write her at sgmradio.lorrainewalker@gmail.com