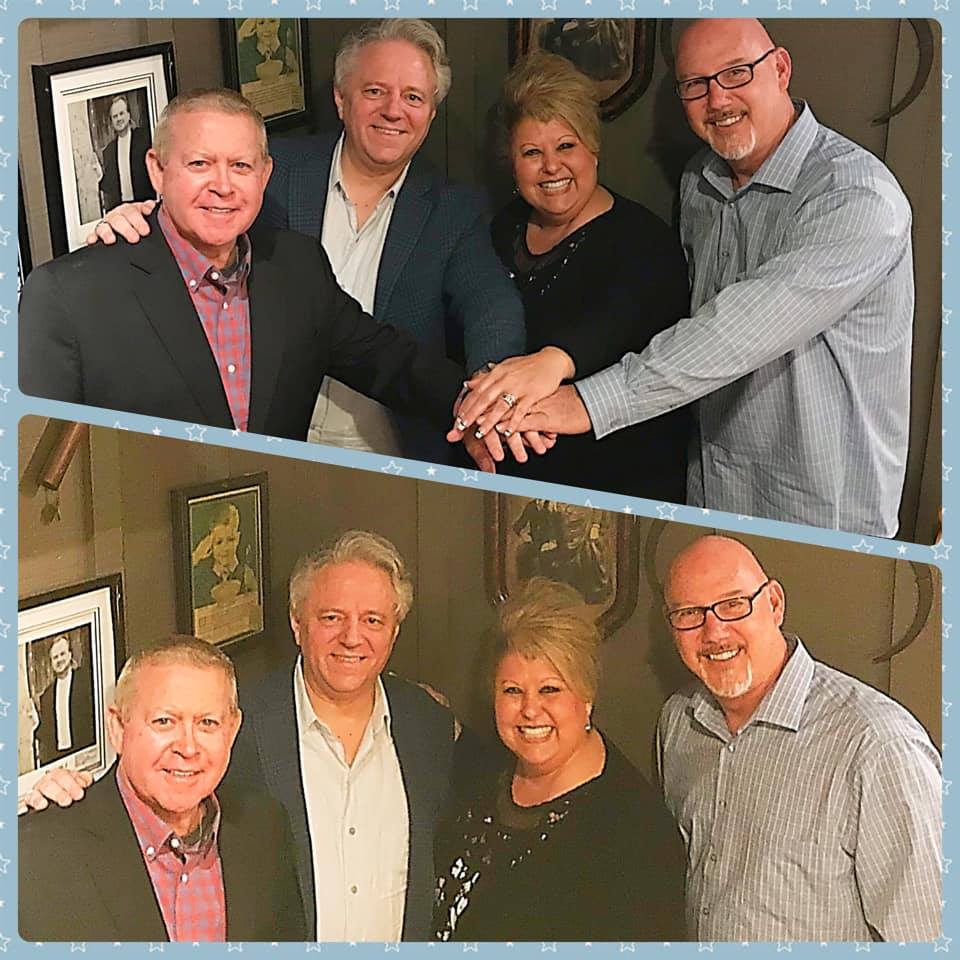 Wise Choice Promotions President Lori Goss Wise joins with the Classic Artists Records family in announcing an exclusive promotions partnership.
Wise Choice Promotions will be handling all audio interactions with conventional radio, satellite, on-line and podcast music programmers.
Wise comments, "This past Saturday evening, WCP had the honor of sitting down with Classic Artists Records Group and enjoying a delicious dinner. After many laughs, open discussion and a lot of sweet tea – we are proud to announce the addition of The Pine Ridge Boys, The Sheltons and Charlie Griffin to our artist roster. Please make them feel welcome!! We are
honored and blessed!"
Pine Ridge Boys owner, Larry Stewart shares, "We are excited at this chapter in our journey. Lori and the WCP team have shown their commitment to gospel music, but more importantly to the Christian family. The buzz they are creating is contagious and we are excited to be part of this partnership."
Legendary singer George Shelton of the Sheltons says, "The Sheltons are looking forward to working with this committed team of gospel music professionals. Since 1959 the Sheltons have been sharing gospel music and now with WCP the sky is the limit."
Charlie Griffin states, "When we began to research for the perfect promotions partner, Lori Wise and her team kept coming up. After several weeks of conversations and then meeting in person, we feel Classic Artists Records has partnered with one of gospel music's best. I am excited to be part of this and am thankful for the opportunity."
WCP and Classic Artists Records will be releasing a new radio song by each artist in February. The legacy artists have shown their music to be gospel music fan favorites for many years. Their new releases promises to uphold that same standard of excellence in production and music interpretation.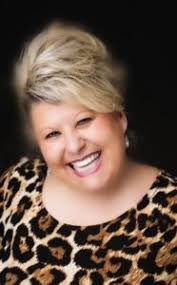 The Pine Ridge Boys are sure to satisfy the most avid quartet fan with "Won't That Be Glory."
The Sheltons shine on the "It Could Have Been Me", while Charlie Griffin has a toe-tapper with "Not Across The River".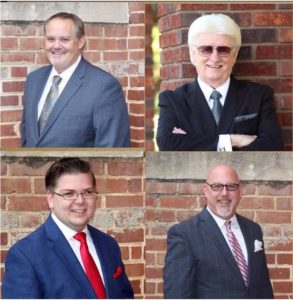 Lori was born and raised in Northeast Alabama. She has always been energetic, service oriented and dedicated to cutting edge opportunities & ideas. From a very young age, she has had a mammoth personality and love for others.
Departing her place of employment in March 2018 was quite difficult. She served 31+ years for the same company. She wore many hats and established great rapport with clients, associates and vendors. During her tenure, she served in accounting, credit, purchasing, customer service, manufacturing, sales and marketing. Most of this time was spent in management – Sales & Marketing Manager, Territory Manager, Warehouse Manager, Director of Channel Development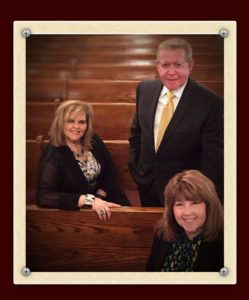 and as a Distributor to Installer Liaison.
When she and her husband started a music ministry, she knew she needed to learn every detail possible. Lori's yearning desire for knowledge is what has always sustained and elevated. She asks a lot of questions, researches everything and still believes that being proactive produces much better results than being reactive!
With the Lord's guidance and many impressing upon her they needed promotional help, it was time to kick off Wise Choice Promotions. It has been an amazing journey and WCP is growing monthly! With a passion for ministry and knowledge of the business end also, WCP is quickly becoming one of the most sought-after promotion companies in radio, media and artist development. Each artist and ministry desire their message to be shared… The goal of WCP is to get your message out among the people.
Classic Artists Records is a recording network of artists who are friends and share a common bond in music, attitude, entertainment and faith. Friendships that have lasted over 35 years or more mould this network of co-operation. Life is a journey and yes, "We are in this thing together!"
Today Classic Artists Records shares one mission- a quality recording with real message music. Our artists seek to provide a real-life affirming, positive messages in churches, auditoriums, concert halls, festivals, fairs and any number of concert venues. On a recording or in person, the mission is constant.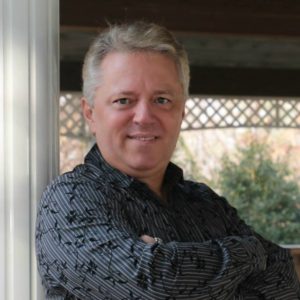 It is gospel music! There will be lots of singing, laughs, sharing and even some teaching in the personal appearances of the Classic Artists Records talents. Gospel music is message music that is encouraging and fun anytime. On the radio? It is pure listening enjoyment!
It is entertainment! Yes, we want you to enjoy the music and stories. We want you to allow the blessings of life to provide "joy for the journey." We want you to take a song and sing it long after the concert ends.
Whether you schedule one or more artists for your next time of worship, singspiration or night of gospel music, you will enjoy the professionalism and quality of music that is shared with your friends at Classic Artists Records!
For more information on each artist and both companies access their websites anytime.
Wise Choice Promotions- www.WiseChoicePromotions.com
Classic Artists Records- www.ClassicArtistsRecordsllc.net
Pine Ridge Boys- www.PineRidgeBoys.com
The Sheltons- www.TheSheltonSound.com
Charlie Griffin- www.CharlieGriffin.net
For more Gospel Music news Read the latest issue of the SGNScoops Magazine HERE.
Download SGNScoops Magazine PDFÂ 
Here
Find SGNScoops Magazine On Facebook 
Here
Listen To Today's Gospel Music 
Here