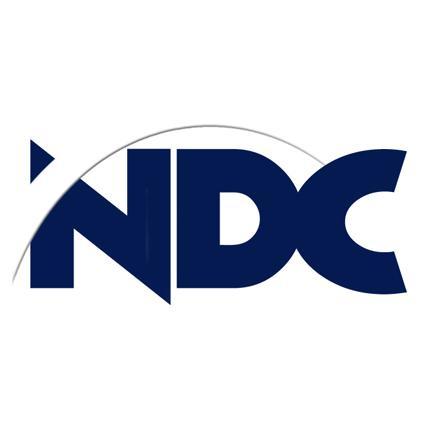 NASHVILLE, TN — DECEMBER 27, 2018 — New Day Christian Distributors (New Day) is ending 2018 with many things to celebrate including multiple GRAMMY nominations and successful launches for its film partners, toy brands, book offerings, and gift lines. "I am extremely proud of our team here at New Day for another successful year, our 37th." says Dottie Leonard Miller, President and CEO of New Day Christian Distributors.
Many Contemporary Christian, Gospel, and Southern Gospel artists and labels are exclusively distributed by New Day to Christian retail including 2019 GRAMMY nominees For King & Country, Cory Ashbury, Jason Crabb, Michael W. Smith, Jekalyn Carr, and Jonathan McReynolds. Word/Curb recording artist For King & Country released its latest record, Burn The Ships, this October with the first single, ".joy" written by Ben Glover, Matt Hales, Stephen Blake Kanicka, Seth Mosley, Joel Smallbone, Luke Smallbone, and Tedd Tjornhom earning a No. 1 spot on the Billboard Christian Digital Song Sales Chart and a 2019 GRAMMY nomination for Best Contemporary Christian Music Performance/Song. Joining For King & Country in this GRAMMY category is Bethel's Cory Ashbury for his song, "Reckless Love" written by Caleb Culver and Ran Jackson. Daywind Records' Jason Crabb is nominated for a 2019 GRAMMY award under the Best Roots Gospel Album category for Unexpected produced by Jay DeMarcus of Rascal Flatts. Crabb also took home a Dove award this year for Southern Gospel Recorded Song of the Year for "Washed By The Water" written by Dave Barnes, Jason Crabb, and Jordan Reynolds. Fuel Music's Michael W. Smith earned a 2019 GRAMMY nomination for Best Contemporary Christian Music Album for Surrounded. Lunjeal Records' Jekalyn Carr is nominated for two GRAMMYs this year including Best Gospel Performance/Song for "You Will Win" written by Jekalyn Carr and Allen Carr as well as Best Gospel Album for One Nation Under God. Joining her in these categories is EOne's Jonathan McReynolds for his single "Cycles" featuring DOE written by Jonathan McReynolds and Will Reagan as well as Best Gospel Album for Make Room.
New Day's most recent film launch into Christian retail was the DVD/Blu-Ray of the box office hit, Unbroken: Path To Redemption. Beginning where the hit movie Unbroken concluded, the next chapter brings the rest of Louis Zamperini's inspirational true story to life. Other successful DVD releases include the documentary, Won't You Be My Neighbor, the celebration piece for Billy Graham entitled Billy Graham: Extraordinary Journey, the profound documentary from NBC Universal Steve McQueen: American Icon, as well as kids' DVD's from Phil Visher's Mr. Phil Show Volumes 1 and 2 and new adventures from the popular Bibleman series.  
New Day Christian Distributors continues to be the No. 1 leader in toy products for Christian retail and is celebrating another successful year for many lines and toys including the Fisher Price Little People Nativity set, plush products from ABC Spirit, Catholic gifts from Chews Life, creative tin sets from TS Shure, and best sellers from Melissa & Doug and Kiddieland. The newly created Noah's Friends line, created exclusively by New Day, continues to make a strong impact on Christian retail. In the gifts category, NDC introduced a beautiful jewelry and accessory line from Rahab's Rope, as well as a popular selection of novelty socks from Living Royal.
New Day's book business took a leap forward in 2018 with successful introductions of its new  relationships with Usborne, Scholastic, and Cottage Door Press, along with an array of new releases from partners Phoenix International, Publications International, SkyHorse, and Workman, to go along with independent releases from Plumb and Kathy Crabb Hannah.
Founded over 30 years ago, New Day Christian has grown into a multi-faceted distribution, fulfillment, and marketing company servicing over 3,000 Christian retailers. As New Day wraps up a successful year, CEO and president, Dottie Leonard Miller stated that 2019 is poised to be an even bigger year.