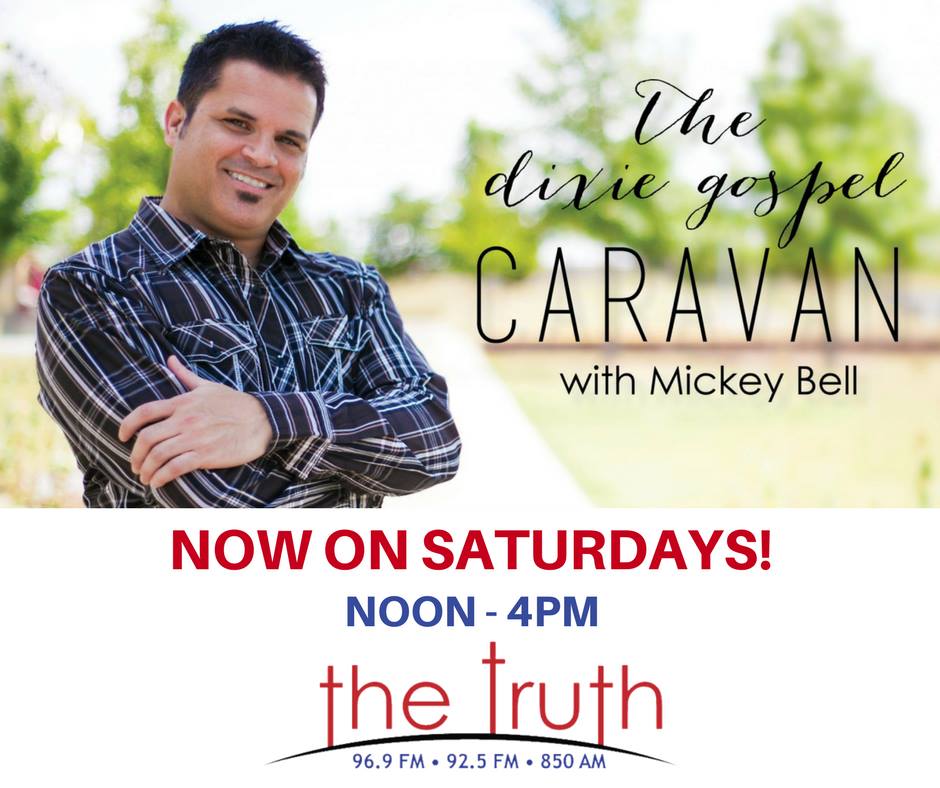 Recently, I had the opportunity to ask Mickey Bell a few questions. He is on the radio every evening and filling some pretty big shoes. Are you ready? Here are my questions and Mickey's answers.
Vonda: What is your current radio position, station, and station website?
MB: I am host of the Dixie Gospel Caravan on WXJC, www.850wxjc.com and by radio at 92.5 FM and 850 AM, The Truth.
Vonda: Wayne Wallace was a great radio DJ. Any thoughts on being at a station where Wayne worked for so many years?
MB: Wayne was probably one of the most respected men in Southern Gospel radio. Following him on radio is like someone following Tim Riley in singing bass. He put 40-plus years into this show and while I am not trying to replace Wayne. I simply want to build upon the great foundation he gave me.
Vonda: If you could visit any place in the world, where would you go?
MB: I would love to go into the mind of Chris West (Gold City), because I really don't think it exists…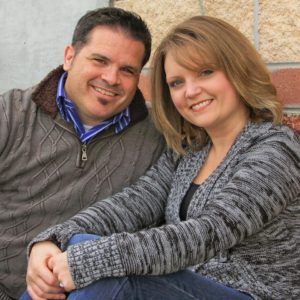 Vonda: Tell us about your church.
MB: My wife Wendy and I planted a church in Bessemer, Ala., almost three years ago. I say, "we are the church for the messed up people," because this is the one place you can go and not feel the judgement stares or hear the whispers of someone talking about you. This is a place where you are loved and not judged (web site is www.GraceChurchBessemer.com).
Vonda: Mickey, you do a great job at radio. Was there a certain age that you knew radio was something you wanted to pursue? Tell us about it.
MB: My dad owned a carpet store when I was 14 years old, so I had a summer job without ever having to apply for it. He took me on a job estimation once, and little did I know that he had already talked to the potential customer about me. The customer was Bill Huber of WVSM in Rainsville, Ala. When I walked in, Mr. Bill started quizzing me on all the groups in the industry. Oh yeah, I was a Southern Gospel junkie. I knew every group lineup, where they lived and what color of bus the groups drove. At that time, I memorized the chart and could tell you anything you wanted to know. Needless to say, I had an answer for every one of Mr. Bill's questions. It was that moment that he hired me to be a DJ at 14. Between being a DJ and a musician, Southern Gospel music has always been a major part of my life.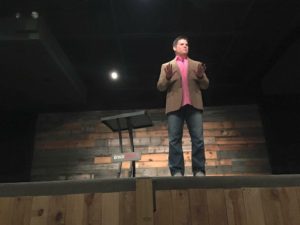 Vonda: Do you have something to add?
MB: I choose to be different than all the others when it comes to Southern Gospel radio. I think Christians should have fun and laugh, which is why I work extra hard to make my shows fun and interactive. I help the audience understand the lighter side of the industry and get to know the artists on a more personal level than just knowing what their favorite song might be. Funny things happen on the road, and I think radio listeners enjoy hearing and laughing about those moments when I share it with them.
Thanks to Mickey Bell for sharing with us as we place him under the DJ Spotlight. Be sure to listen to Mickey on the Dixie Gospel Caravan, each evening from 7 p.m. until midnight at  www.850wxjc.com. Find out more about the station on Facebook at www.facebook.com/wxjcthetruth/, or listen on the air at 92.5 FM and 850 AM, The Truth. Let Mickey know what you think of the show by e-mailing mickey@850wxjc.com.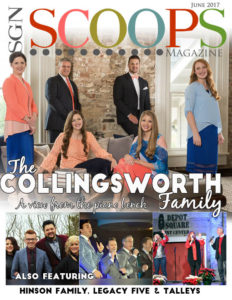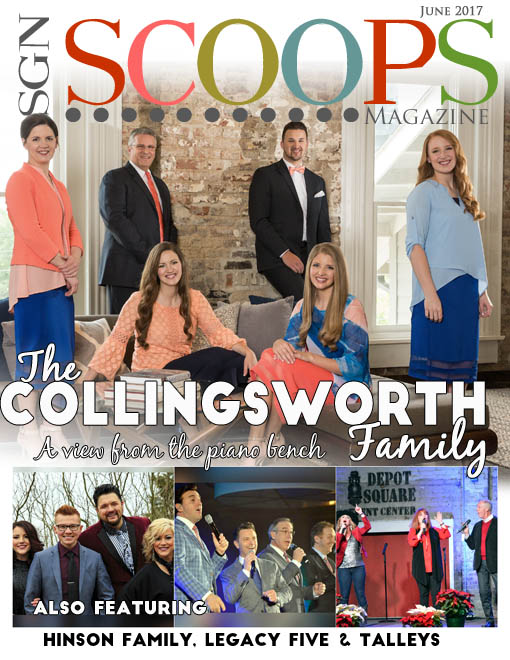 Photos courtesy of Mickey Bell.
By Vonda Easley
First published by SGNScoops Magazine in June 2017.
For the latest issue of SGNScoops Magazine click here.
For Gospel music news click here.